El Paso Walmart Shooting Survivor Caught Up in Shopping Mall Shooting
Olivia Troye, a former homeland security adviser, has explained that one of her family members became entangled in the latest Texas mass shooting after surviving a similar incident years prior.
Troye, who advised former Vice President Mike Pence, tweeted on Wednesday evening that her aunt was hiding during a shooting that occurred in a mall in El Paso.
Police have confirmed that one person was killed and three others were injured in a shooting that took place around 5 p.m. local time at the food court of Cielo Vista Mall.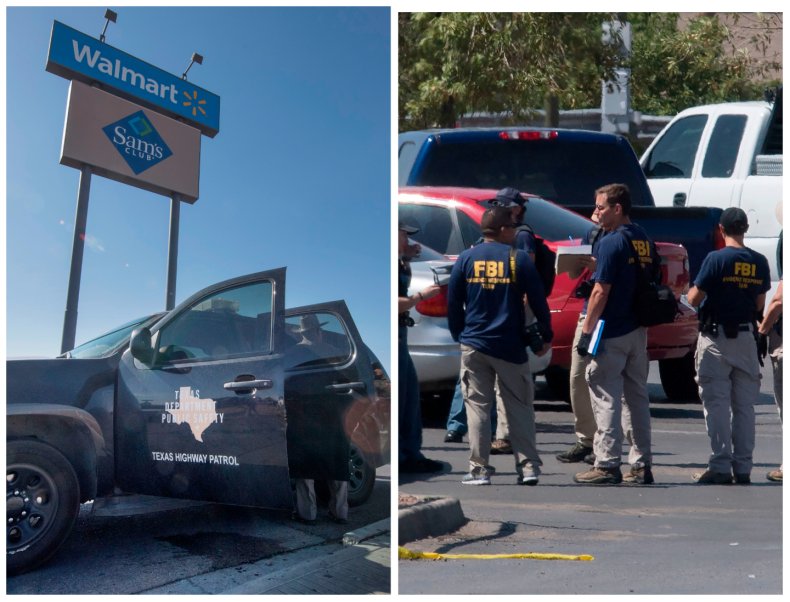 Due to the location, this incident has revived traumatic memories of a mass shooting that occurred next to a food court at a Walmart in 2019.
In August 2019, a white nationalist killed 23 people and injured 22 others in an attack that targeted Hispanic people.
According to Troye, her aunt was also in the Walmart at the time of this shooting.
In a tweet, she wrote: "My aunt is currently in hiding at Cielo Vista Mall in El Paso, TX, as this active shooter scenario is still unfolding.
"She survived the 2019 Walmart El Paso shooting thanks to someone who pulled her to safety. What is it going to take to enact change?"
Hours later, Troye tweeted again to confirm that her aunt had made it safely out of the situation.
She wrote: "My aunt is now safe and out of Cielo Vista Mall. Thank you once again to the amazing stranger who pulled her to safety once again this time around. Heartbroken for my hometown of El Paso, the victims and their families."
Authorities also confirmed that a suspect had been taken into police custody following the shooting.
The interim police chief, Peter Pacillas, said that the area is still considered a crime scene and authorities were conducting their investigation, according to an Associated Press report.
He also emphasized that the danger had now passed and said: "There is no more danger. I want to repeat that: There is no more danger to the public."
Newsweek has contacted Olivia Troye for more information and the El Paso Police Department for comment.
Democratic Representative Veronica Escobar also acknowledged the difficult memories this latest tragedy would bring up.
In a tweet, she wrote: "Today's shooting at the Cielo Vista Mall has brought back traumatic memories for many of us. Please know you are not alone."
On her personal Twitter page, Escobar called for more changes on gun legislation in hopes to prevent future incidents.
In a tweet replying to Texas Governor Greg Abbott on how he responded to the tragedy, Escobar wrote: "How about gun violence prevention legislation for our community's security?
"You promised you would take action after the August 3rd shooting and you've done nothing but loosen gun laws.
"The legislature is in session. Be a man of your word for once and do something."