El Salvador Is Too Dangerous for Travel but Its Refugees Will Be Deported There Anyway, Trump Administration Says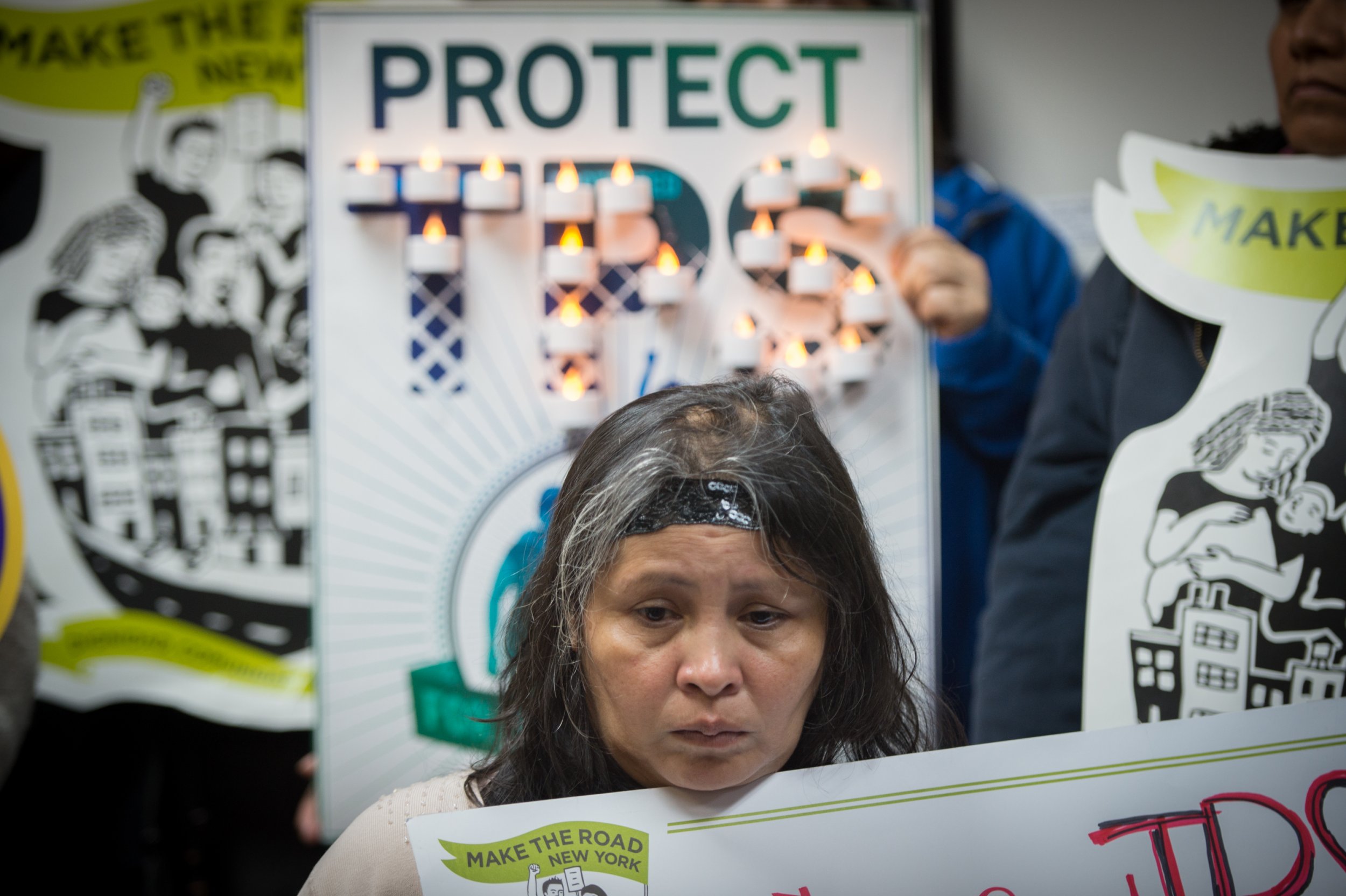 UPDATED I The Trump administration said this week that it's too dangerous for Americans to travel to El Salvador — even as it announced plans to deport more than a quarter-of-a-million Salvadoran refugees back there next year.
The U.S. State Department on Wednesday issued a Level 3 Travel Advisory for El Salvador, warning that "violent crime, such as murder, assault, rape, and armed robbery, is common." The advisory also noted that "gang activity, such as extortion, violent street crime, and narcotics and arms trafficking, is widespread," and that "local police may lack the resources to respond effectively to serious criminal incidents."
The travel advisory came two days after Homeland Security Kirstjen Nielsen announced that the 263,000 Salvadoran immigrants with Temporary Protected Status would no longer be authorized to live and work in the United States after September 9, 2019.
Related: Trump Wants to Deport Iraqi Christians—Even If It's a Death Sentence
The timing of the two announcements did not go unnoticed.
Representative Eliot Engel (D-N.Y.) tweeted: "Disturbing contradiction from Trump Administration: a @StateDept advisory telling Americans to "reconsider travel" to El Salvador the same week it rips families apart by ordering 200,000 Salvadorans to return."
The Salvadoran immigrants were granted the special status after a 7.7-magnitude quake struck El Salvador in January 2001. At the time, it was the worst earthquake to hit the country in a decade, killing more than 940 people and destroying nearly 170,000 homes. After two more earthquakes hit the country one month later, U.S. Citizenship and Immigration Services allowed Salvadoran immigrants living in the U.S. since mid-February 2001 to apply for protected status.
In Wednesday's announcement, Nielsen said the conditions caused by the earthquake "no longer exist" and that the U.S. is providing an 18-month delay "to allow for an orderly transition" and for protected refugees to "seek an alternative lawful immigration status in the United States, if eligible."
Nielsen also said the delay gives "Congress time to craft a potential legislative solution" to address "the lack of an enduring lawful immigration status of those currently protected by TPS who have lived and worked in the United States for many years."
It's unclear if Immigration and Customs Enforcement plans to immediately apprehend Salvadoran immigrants who do not secure other forms of legal status before their status is revoked. ICE and Citizenship and Immigration Services did not return messages from Newsweek.
The State Department told Newsweek that new travel advisories have "been long in the works and (their) public rollout is completely unrelated to any specific country."
In its profile of El Salvador, the State Department says the country has "one of the highest homicide levels in the world," and that "a majority of serious crimes in El Salvador are never resolved." The State Department's Overseas Security Advisory Council also warns that in the country's biggest city and its capital, San Salvador, "there are few, if any, areas immune from violent crime" due to "wide income disparity found within neighborhoods."
Violence reached historic levels in El Salvador in 2015. According to government figures, there were 6,656 killings that year, with a murder rate of 166 murders per 100,000 inhabitants, the highest in the world for a country not at war.
El Salvador saw a 20 percent decrease in homicide in 2016, followed by a 52 percent decrease in murders in the first four months of 2017 compared to the same period a year prior. But the violence began to spike again near the end of the year: In September, El Salvador recorded 435 homicides, an average of almost 15 per day.
Senator Elizabeth Warren (D-Mass.) recently introduced the Safe Environment From Countries Under Repression and in Emergency Act (SECURE Act), which would allow those with protected TPS status and their families to gain permanent resident status and a path to citizenship.
According to government figures, about 192,700 American citizens have at least one parent from El Salvador with TPS protection.
This article has been updated with a comment from the State Department.