El Salvador Launches 1,000-Strong Elite Force To Hunt Criminal Warlords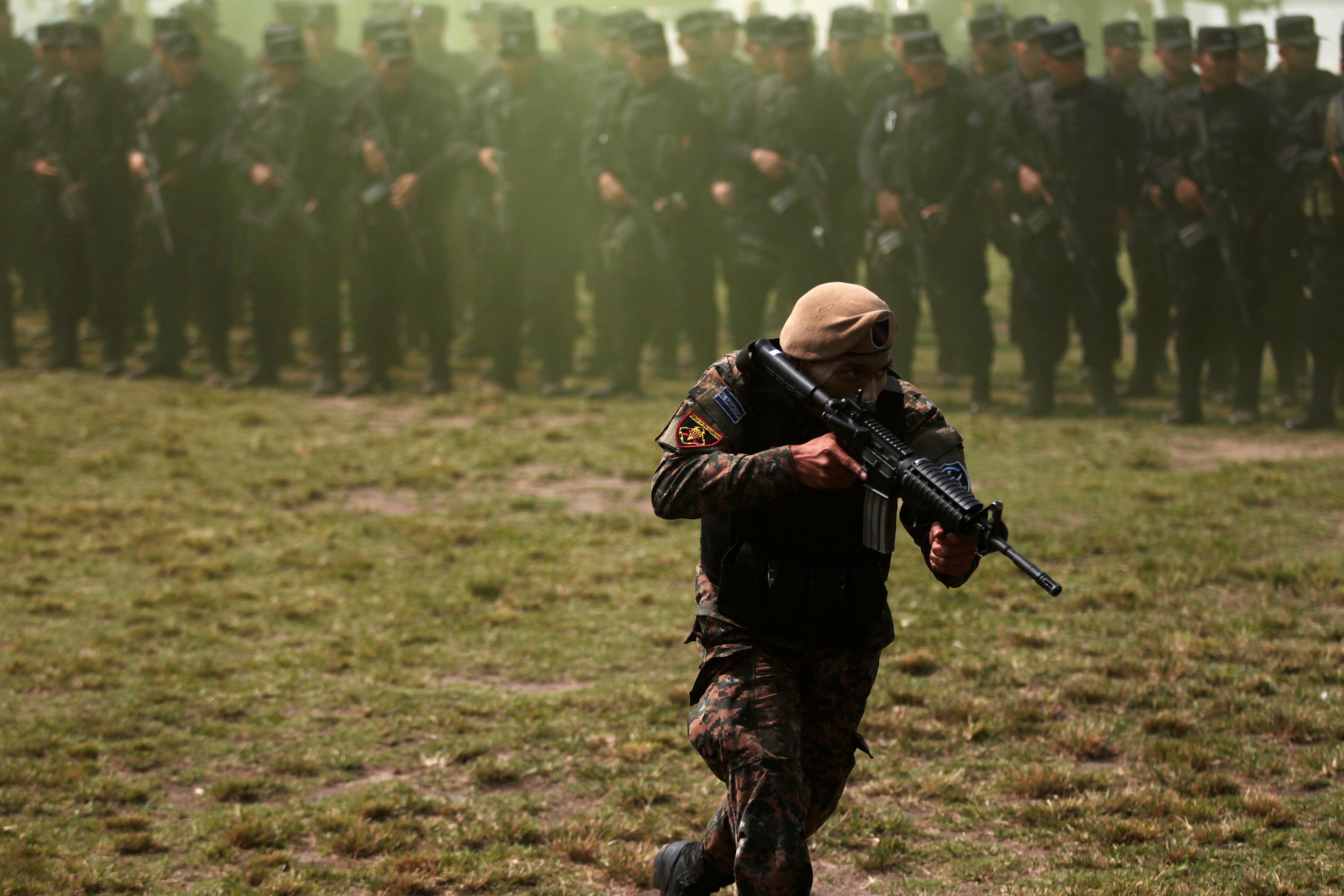 The government of El Salvador rolled out a new elite squad to hunt more than 100 criminal warlords causing chaos in the country on Wednesday.
The 1,000-strong force, named the Special Reaction Force and consisting of 600 army commandos and 400 elite police, has been tasked with rooting out gang bosses who have moved from the Central Link country's cities and into its rural areas.
The El Salvadoran Vice President Oscar Ortiz said at a ceremony to unveil the new force: "The moment has come to stop the scale of violence which has imposed itself in the last few years on our country and which has created so much blood and sacrifice. We are going to go after them in the countryside and in the city."
He added: "We cannot yield to those who scorn life. We cannot yield to those who scorn the law and who, irrationally, every day, take the lives of children, of youths, of families."
A truce between the country's two largest gangs collapsed in 2014, leading to rising violence. In 2015, there was a 70 percent increase in murders from the previous year and the number of homicides were 6,650 in 2015, according to the National Forensics Institute of El Salvador.
El Salvador is the most dangerous country in the world that is not currently at war, with a murder rate of 104 homicides per 100,000 people of the population. The United States is giving the country, as well as Honduras and Guatemala, $750 million (£523 million) in aid to prevent its citizens attempting to illegally emigrate to the U.S.
Many of the gang leaders run their operations from within the country's prisons and President Salvador Ceren, the 71-year-old former guerrilla commander, has taken steps to disrupt their operations within the prison system. He has proposed a new bill that limits their movements and visits from family members, as well as stopping mobile signals reaching their cells.