Flying Vehicles, Supersonic Planes and Cars Without Steering Wheels Are Coming, Says Transportation Secretary Elaine Chao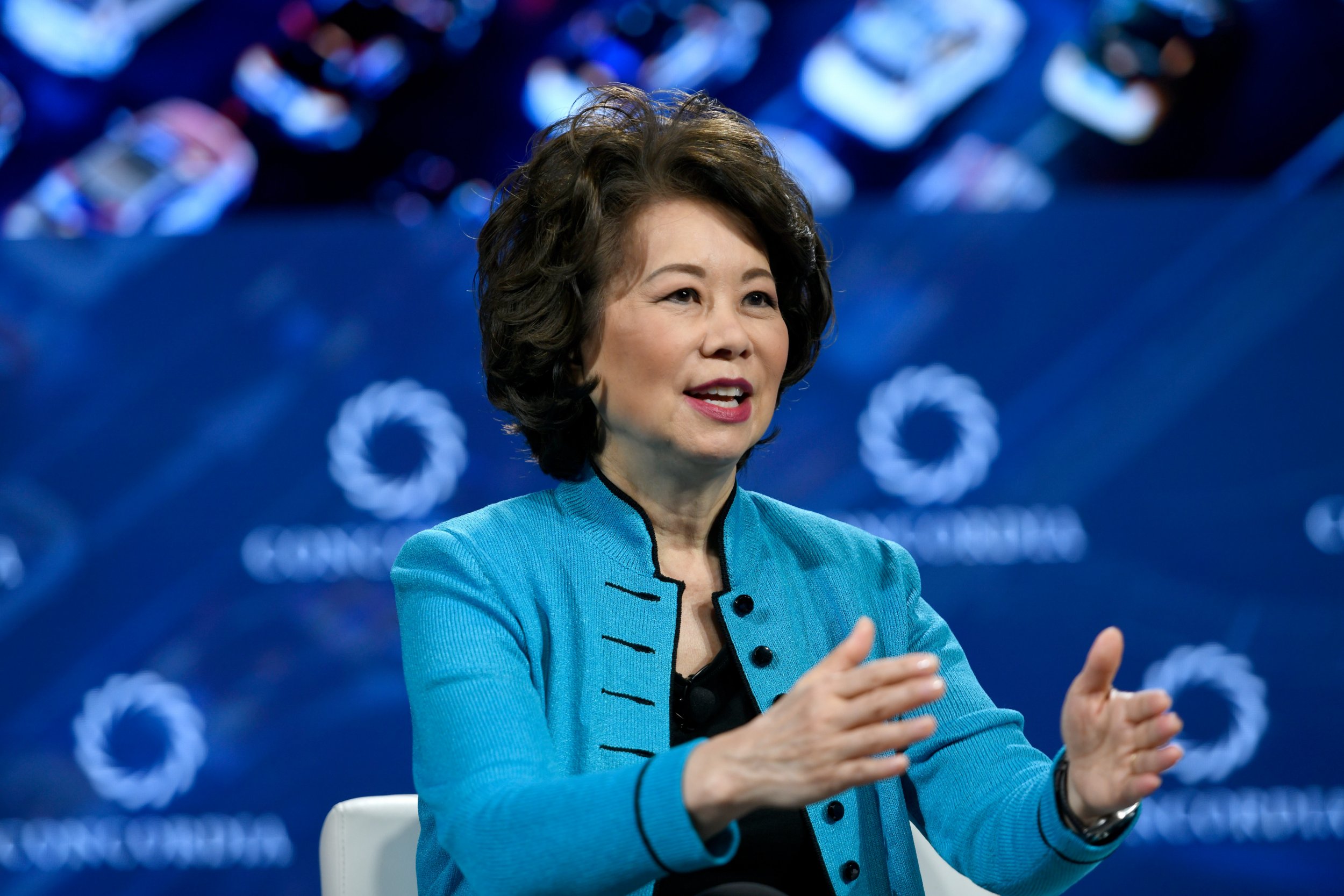 The Trump administration wants to make self-driving cars a reality, and quickly.
Transportation Secretary Elaine Chao made a push for the driverless vehicles at Monday's 2018 Concordia Annual Summit in New York. "We're being petitioned now by equipment manufacturers and tech companies to redesign the way cars look," she said. "The cars of the near future won't have a wheelbase or driver side rearview window, they will look like living rooms."
Chao explained that while the Department of Transportation is tasked with addressing "legitimate customer concerns of safety, security and privacy," its ultimate task is to "make sure we're not hampering this innovation." Her department will roll out new voluntary guidelines for autonomous vehicles Tuesday in an effort to increase flexibility around limitations on new technologies and to encourage the quick rollout of driverless cars.
The vast majority of car accidents occur due to human error, Chao said Monday, and automated technology in the car can make driving safer while "giving back freedom to the disabled and enabling the elderly to lead a full life."
Chao said that her department is partnering with private industry to implement other innovations like Hyperloop (which would enable airplane-speed travel for ground transportation) and high-speed rail. They're also looking into "supersonic planes and flying cars."
The key to these futuristic leaps in transportation and infrastructure, said Chao, is to allow the private sector to invest and innovate.
"The government doesn't have all the solutions, and we welcome responsible partners," she said. "Unfortunately, many of our states don't allow the private sector to invest in infrastructure.… But they can be very helpful in terms of partnerships, not just tolled roads. The reality is that we cannot fund $1.5 trillion in direct federal funding; it will increase the deficit dramatically and will squeeze out the private sector."
A number of Democratic elected officials have fought against partnering with private companies, arguing that this isn't free money. Companies that invest in infrastructure, they say, want something back in return.
They have also argued that private partnerships could lead to a rise in cronyism. Senate Minority Leader Chuck Schumer said in February that this kind of partnership would lead to Trump creating "a plan to appease his political allies, not to rebuild the country," and that these companies would levy "Trump tolls" throughout the U.S.
Chao dismissed these concerns Monday. "Some people in Congress have a distrustful view of the private sector," she said. "Those in the private sector should help to educate these lawmakers on public-private partnerships."