Elderly Couple Accused of Smuggling Cocaine Claim They Were Tricked By 'Jamaican Businessman'
An elderly British couple who went on trial this week for allegedly smuggling cocaine claim that a mysterious "Jamaican businessman" was the real culprit behind the crime, according to a report from The Mirror.
Roger Clarke, 72, and Sue Clarke, 71, both of Bromley, England, were arrested on December 4 for allegedly smuggling 9 kilos (20 pounds) of the drug in Lisbon, Portugal. They were detained after an early morning search revealed over one million Euros worth of the drug in the couple's luggage, while on a cruise ship docked in Lisbon. The ship had arrived from the Bahamas with the Clarkes on board, before making a planned return to Tilbury, England. The Portuguese police were thought to be acting on a tip from British authorities.
Roger Clarke told authorities that a mysterious "Jamaican businessman" paid for the Caribbean cruise in exchange for picking up some new "empty suitcases" in St. Lucia. The man also supposedly offered Clarke "exotic fruit" that could be sold for "massive profits" at the Harrods department store in London. Clarke claimed the businessman was named "Lee," but further details about his identity were apparently not available.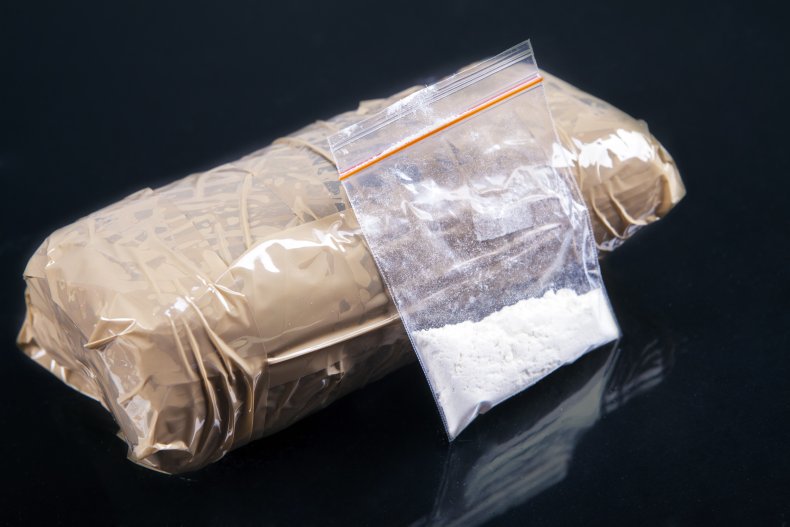 According to the Daily Mail, the couple led a "jetset lifestyle," going on biannual "luxury cruises" worth £18,000 ($22,477), despite subsisting on a monthly income of £885 ($1,105). Roger Clarke on Tuesday told three judges presiding over the retired couple's trial that the cruises were paid for by "savings from hard work."
This is not the first time the couple has been in trouble with the law. They were previously arrested and jailed in 2010 for trafficking over 240 kilos (529 lbs.) of cannabis resin in Norway.
Authorities claim that despite leading what appeared to be a relatively mundane lifestyle, the couple had elaborately organized the crime over the course of 2017 and 2018.
"There is no doubt Roger and Susan Clarke had contact with drugs trafficking organisations during two trips in 2017 and another they made in 2018. They were made to South America, to countries which were linked to the transport of cocaine to Europe. While they made their first trip at the beginning of 2017 by plane, they made subsequent trips on cruise ships which allowed them to carry a larger amount of drugs," according to a newly released report from Portuguese police.
The report also states that Clarke's claims concerning the Jamaican businessman make "no sense," and that Clarke "didn't even know how to properly identify him."
The couple could face up to 12 years in prison if found guilty of the charges. The verdict and sentencing is scheduled for September 26.