A Dunkin' employee faces a manslaughter charge after punching an elderly customer who later died. The employee become physical after the older man called him a racial slur, according to an arrest report dated May 7.
Corey Pujols, 27, was working at a Dunkin' store located in a gas station in Tampa, Florida, when the May 4 incident occurred. According to a police news release, the 77-year-old man was in his car at the drive-thru window when he allegedly became upset about the service.
Employees asked the man to leave, but he parked his car and went inside the building. This is when police say he began arguing with Pujols, who was listed in jail records as the Dunkin' store's manager, according to the police report.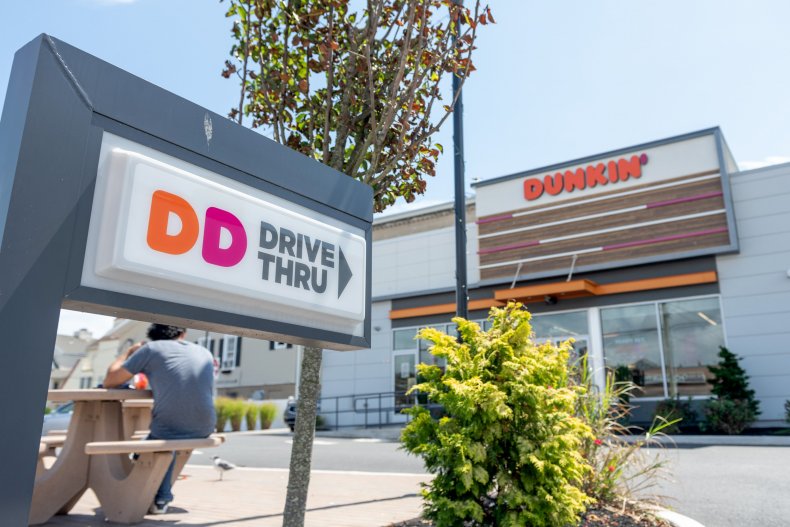 Pujols told police that the man was a regular customer. On this day, Pujols said the man was being "extremely rude" and called Pujols a racial slur. Pujols, who is Black, told police he asked the man to repeat what he said, and the man again said the same slur.
The specific slur was not included in the police report.
Pujols said he then punched the man once in the face, which knocked him out and caused him to hit his head on the floor.
Authorities arrived to the scene to find the 77-year-old victim unconscious and bleeding from the head. He was taken to Tampa General Hospital and placed in intensive care. Two days later, he passed away.
An autopsy showed the man had a skull fracture and brain contusions as a result of blunt trauma. A Hillsborough Medical Examiner's Office doctor reportedly ruled the death a homicide.
On the night of the altercation, police arrested Pujols on a charge of battery on a person older than 65. He was released the following day after posting $2,000 bail.
Following the victim's death, police obtained a warrant for Pujols' arrest on a charge of aggravated manslaughter of a person older than 65, and he was still being held Tuesday without bail. The charge is a first-degree felony punishable by up to 30 years in prison.
The police report indicated that the Dunkin' store's surveillance system captured video of the incident. The video reportedly shows that the customer didn't touch Pujols, and that the man appeared to hit the back of his head on the concrete floor following Pujols' punch.
The deceased man's name is not included in the arrest report because the Tampa Police Department no longer makes public the names of crime victims due a 2018 amendment to the state Constitution that protects the identities of victims.
Newsweek contacted the Tampa Police Department for further comment. This story will be updated with any response.