Elderly Man Shoots Dead Assisted-Living Worker in Colorado, Police Say
A 95-year-old man residing in an assisted-living center near Denver, Colorado, has been accused of killing an employee at the facility over a row about money, police say.
Okie Payne was arrested on Wednesday on charges of first-degree murder connected to the shooting death of the facility's maintenance director.
The employee was shot around 7 a.m. in the lobby of the Legacy Assisted Living facility in Lafayette, about 20 miles northwest of Denver.
Officers arrived at the scene on Waneka Parkway at 7:15 a.m. to find a 40-something-year-old man had been shot and located the suspect in his room, Lafayette Police said.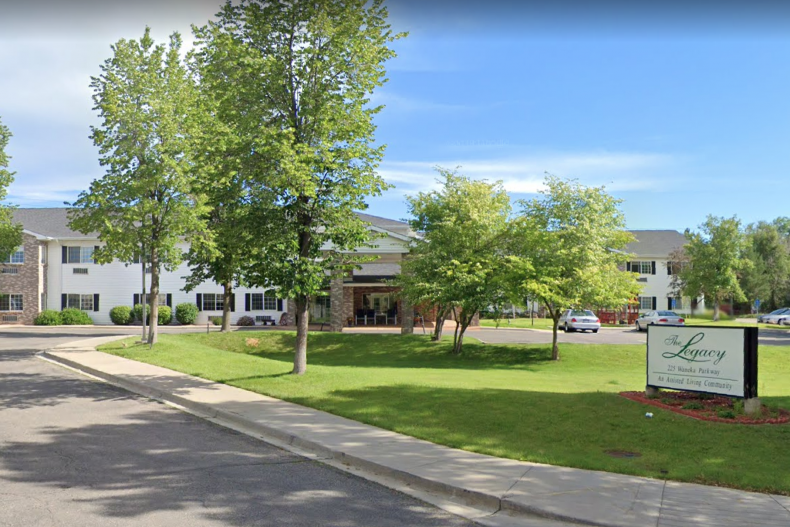 The victim is believed to have been attacked when he arrived at the facility for work, Deputy Police Chief Brian Rosipajla told reporters.
Investigators believe Payne pulled out a handgun and fired one round after a confrontation over money allegedly owed to him, Rosipajla said.
As two people came to the victim's aid, Payne reportedly pointed the gun at them before retreating to his living quarters.
"All we know right now is it was supposedly over money," Rosipajla said, adding that police are still investigating what led up to the shooting.
The victim was taken to a nearby hospital where he was pronounced dead just hours later, police said.
Payne was taken to the Boulder County jail, where he was held without bond on suspicion of first-degree murder, as well as two counts of felony menacing for brandishing the weapon at those who came to the victim's aid, Rosipajla said.
It is unclear how the elderly man obtained a weapon as the facility says it has a gun policy that prohibits firearms on site, according to a statement issued by Legacy Assisted Living.
"We are devastated by the incident that took place at our community this morning," Legacy told CBS4 Denver. "Our thoughts and prayers are with our employee and their family, as well as our residents and staff who are understandably shaken by what took place."
The facility said the victim had worked at the center for the past eight years and was "truly beloved" by both residents and staff. Payne had reportedly resided at the facility since October of 2019.
Legacy said they were unable to share specifics about those involved but said they were continuing to provide all regular services and would bring in grief counselors to support staff and residents.
Newsweek has contacted Legacy Assisted Living and the Lafayette Police Department for comment.