Elderly Ohio Man Found Frozen to Death in Pond near His Home
A 76-year-old Ohio man was found dead in a pond near his house, according to police.
The body of the man, who has not yet been named, was discovered frozen in a small landscaping pond at his home in Vermilion, a city in Erie and Lorain counties. He was found after a neighbor asked the police to carry out a welfare check at the property on Tuesday.
When Vermilion police arrived at the house, they found the man frozen with groceries near the scene.
Law enforcement believe the man may have accidentally slipped because of the freezing weather, but the Lorain County Coroner's Office has not yet provided an official cause of death.
The elderly are at higher risk of accidents due to adverse weather in the winter months. In December, a United States Postal Service (USPS) worker found the frozen body of an 80-year-old man in front of a home in Michigan.
The USPS employee called Lenawee County Sheriff's Office to report a person in the roadway in Cambridge Township.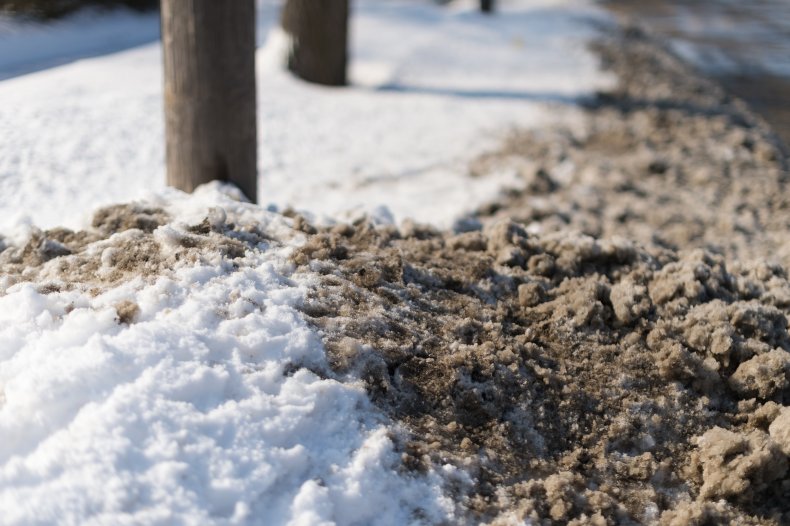 Michigan State Police Detective Sgt. Larry Rothman said emergency personnel were dispatched to the 400 block of Knapp Road, where they found Richard Theodore Kokochak lying in a driveway.
Kokochak's body was frozen between his car and the house, which was not visible from the road. He reportedly lived in the house with his partner, who was in the hospital at the time.
"He was in a position where passers-by would have been unable to really see him unless they were really looking for him," said Rothman.
In February 2020, a 62-year-old man was found dead in his Michigan home in sub-zero temperatures after the power was cut off to his home.
Emergency services said they gained entry into the home of the man, identified as Arnoul Jaros, after relatives became concerned that they hadn't heard from him in at least two months.
When Tittabawassee Township police officers and firefighters got inside the house in Freeland, Saginaw County, they found the 62-year-old's frozen body. The cause of Jaros' death was ruled as hypothermia.
According to police, there was no electricity in the house and the temperature inside at the time was around 25 degrees Fahrenheit.
Consumers Energy confirmed that power had been cut off to the house several months prior to the discovery of the body due to non-payment. Although a payment had eventually been made, the company said it had not received a request to restore service or a payment for the restoration fee.