Elderly Woman Chases Robber Out With Late Husband's Military Sword
An elderly woman in the U.K. grabbed her late husband's military sword and chased a robber out of her home.
Ashley Riley, 28, broke into 87-year-old Anastasia Lukianchikova's home in Acton, west London, in the early hours of January 31 last year.
Prosecutors said he struck Lukianchikova on the head, pulled her nightshirt over her head and threw her face down on the bed.
The woman feared she would be raped, and had picked up a lamp to defend herself, prosecutor James O'Connell told Isleworth Crown Court.
But Riley pinned her down on the bed and punched the woman repeatedly before placing a pillow over her face.
"He pulled her nightshirt right over her head, leaving her naked and covering her mouth, causing her to fear she would be the victim of rape," O'Connell said. "She put up what fight she could, sliding down onto the floor from the bed to avoid suffocation."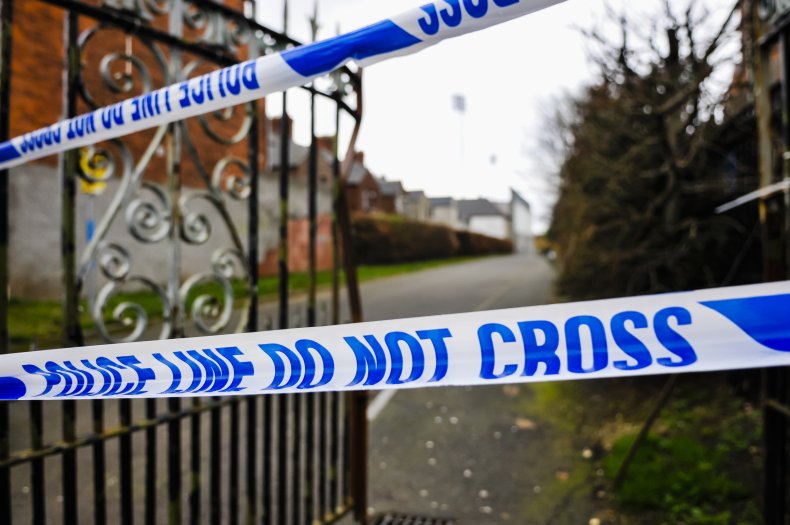 Riley fled with jewelry worth around $70,000 (£50,000) from Lukianchikova.
But "far from cowering in her room, Mrs. Lukianchikova—with immense courage—followed you down the stairs, having armed herself with her husband's military sword," Judge Sarah Paneth told Riley.
"By the time she got there, you were making your way out through the front door."
She added: "There's no doubt Mrs. Lukianchikova was not going to give in easily."
Lukianchikova told the court that she was in a lot of pain and feared for her life during the attack.
"He began to shout 'money, money' and I screamed for help, but this angered him more and he picked up one of the pillows and began to suffocate me in bed," she said.
"I thought I was going to die," she said, adding that she would like the person responsible to be jailed for a "very long time."
Riley, who is a father of two, pleaded guilty to robbery and possession of a weapon.
The judge branded him "dangerous" and sentenced him to 13 years in prison on Monday.
He has a series of previous convictions for robbery and had been arrested 11 days after robbing Lukianchikova when he arrived at a probation appointment.
Riley apologized to Lukianchikova in court, saying he had been on drugs at the time of the crime and could not remember it or what happened to her jewelry.
The Metropolitan Police of London has been contacted for comment.