Updated | As the lead singer for experimental pop duo The Fiery Furnaces and now a solo artist, Eleanor Friedberger meticulously avoids cliché. But several years ago, she found herself becoming one: an artist priced out of Brooklyn, her home of 14 years.
"I think you have to be rich to have a good lifestyle here," Friedberger says over lunch in New York City. She was tired of rehearsing in windowless, closet-like rooms. "I wanted a certain amount of space and a certain amount of freedom, and a certain quality of life that I can't afford here."
When some friends of hers got married and built a house in the Hudson Valley, she became intrigued, and at the end of 2013 she made the big move north. "I just stumbled upon this really weird place that I could only have with friends," Friedberger recalls. "It's big and sprawling and all these different buildings. So I ended up buying a house with one of my best friends."
Friedberger's latest album, New View, reflects this rustic life. Recorded live to tape in a converted barn in Germantown, New York, the music has a twangy charm, miles from the synthesizer opuses she once recorded with her brother and Fiery Furnaces bandmate Matthew Friedberger. "I think it sounds like a record that came out of open spaces, for sure," Friedberger reflects. (She cites Neil Young and a Donovan LP called Open Road as influences.) "To me, this record sounds like a record you should listen to on a drive, and it sounds like it's not meant for earbuds and the subway."
In that spirit, we asked Friedberger for a guide to the best spots and diversions she's discovered since moving upstate. It turns out it's actually a vibrant and fun place, and not at all like the desolate wilderness setting of The Revenant!
Rosendale, NY: "[Rosendale] has a quintessential hippie Main Street, and there's a movie theater there. It's called the Rosendale Theatre Collective. It's a nonprofit, and they show films like five nights a week. I became a member early on. They also do a music series, where I saw the Amy Winehouse documentary and a documentary about The Who's managers. And it's really old-fashioned. You go in and 95 percent of the people are over 65. Down the street is this vegetarian cafe called the Rosendale Cafe where I'll go and have a beer afterwards with a friend."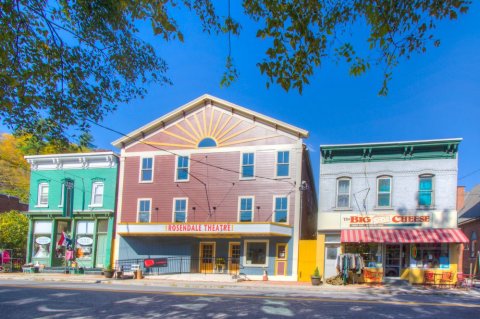 Ultimate Luau (Rosendale): "This guy's name is Mark. He's an artist who makes Tiki sculptures, and he's created this insane Tiki paradise in his backyard and in his house, where you can see all of his work. He also, on the side, designs sound systems for people's homes. I've never heard any music played like you do at this house. Juxtaposed with the Tiki situation, it's a completely bizarre place."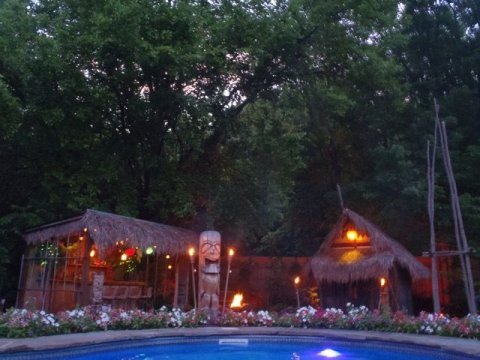 The Mohonk Preserve (Gardiner): "I could take a different hike every day for three months and not get bored, which is something I enjoy doing. It's kind of incredible to just be surrounded by so much—I can't believe how beautiful it is. I have this extreme reaction every time."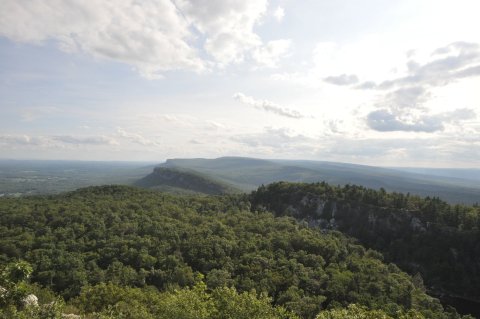 The High Falls Flea Market (in High Falls): "High Falls is another little tiny hamlet that's really cool. It's not like the Brooklyn Flea. Not that it's better or worse, but it's very low key and you can find things for not a crazy amount of money."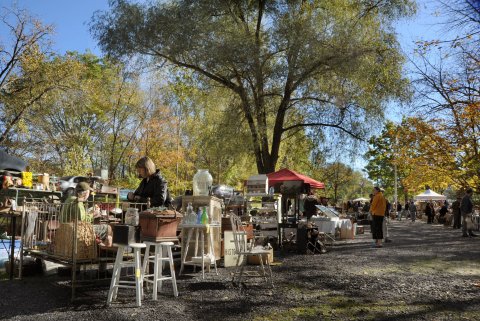 The Gunks: "I live in a valley that's between the Shawangunk Mountains, which is an awesome name. They're called The Gunks. So when I'm driving back from the city and I get to the peaks in the Gunks, it's very dramatic and I have a lovely view of the Catskills. It just doesn't get old. I have a similar sort of feeling when I'm driving back to the city and I go over the George Washington Bridge and see the skyline for the first time. It's a similar sort of dramatic beauty. But I have totally different gut reactions to each view. This one I take a huge sigh of relief. Now coming into the city, it's a clenching-of-the-chest kind of thing. Not in a bad way!"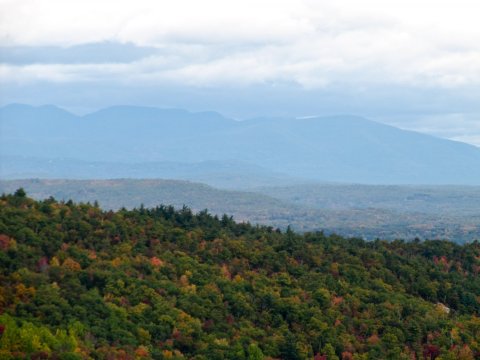 Half Moon Books (Kingston): "Kingston, which is the big city, is making a — I don't know what you want to call it—comeback, maybe? There's a really good secondhand bookstore there called Half Moon Books, in the Stockade District. I would recommend that highly. Just the kind of place where there are stacks of books everywhere."
Jack's Rhythms (New Paltz): "There's a couple of good record stores. My favorite one is Jack's Rhythms. It's mostly secondhand vinyl. I bought a Yoko Ono album with a pyramid on the cover—it's got a really funny title, I can't think of it—and I bought an INXS record that I loved as a kid called Listen Like Thieves."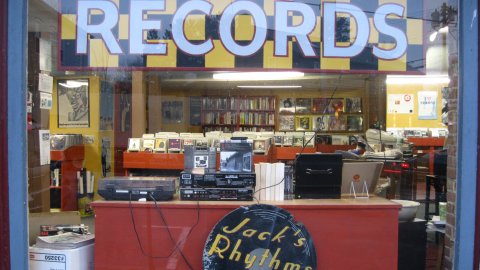 Mountain Brauhaus (Gardiner): "A restaurant that I love going to is really old-fashioned. It's called the Mountain Brauhaus. It's this old German-style restaurant, built in 1955, I think. It's covered in photographs of mountain climbers. It's right at the foot of the Minnewaska State Park, so a lot of people go climbing, [then] come here for a giant beer and sausages."
Rondout Creek: "It's really beautiful there and industrial and kind of weird and reminds me of Greenpoint [Brooklyn] a little bit."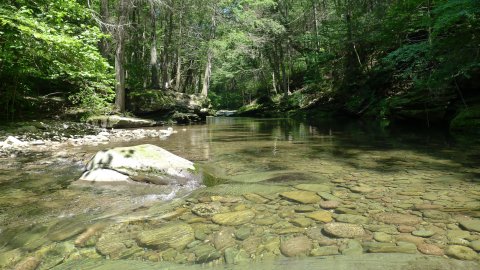 Westwind Orchard (Accord): "It was bought several years ago by a photographer and his wife, who's a fashion stylist. And they turned the farm organic. Just last year they opened it up to the public for the first time for quintessential apple picking. They're Italian, so they have this incredible pizza oven. They sell pizzas every weekend. It's a very beautiful setting...It's a thing you imagine about being upstate. But it does seem like a hidden gem. It's one of those things that kind of has some resemblance to things people do in Williamsburg [Brooklyn] on the weekends, but it's better. I do catch myself saying, 'Oh, who's that, who's that?' as I used to when I first moved to Greenpoint."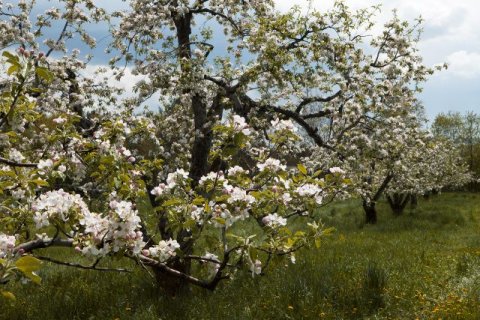 The Bearsville Theater (in Woodstock, NY): "I'm really excited to play there [on this tour]. I've only been there for a drink. It has a lot of history that I'm interested in."
This article has been updated to reflect Westwind Orchard's official alcohol policy.