Election 2016: Jeb Bush Stands at the Brink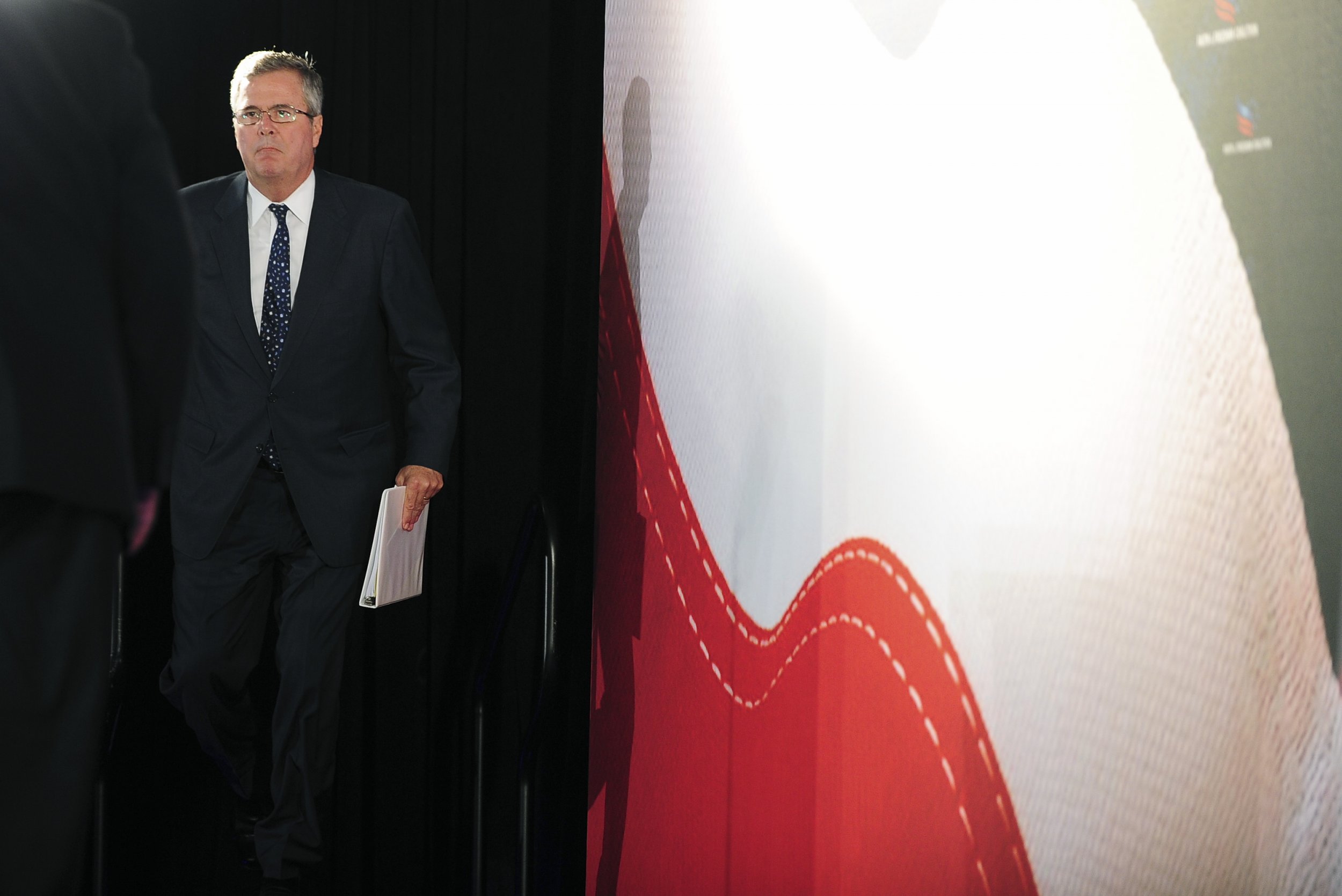 Will he or won't he?
For months the question about former Florida Governor Jeb Bush has been: will he run for president in 2016? It's still unanswered, but in recent days it sure looks like a yes.
His brother, the former president George W., has been encouraging him and this week his son, George P. Bush, said his mother is also supportive of Jeb getting in the race. "They're like horses in the stall waiting for the gate to break," one family insider told the New York Times. "They're all jumping up and down."
And George P. Bush also told ABC News he thought it more than likely his father would get in. It's hard to imagine Jeb's son, who is running for Texas Land Commissioner, would fuel the flames if he hadn't consulted first with his father.
This is in keeping with what Newsweek reported months ago in a cover story on the Bush dynasty with the headline "Game of Thrones." Back then fewer Bushes were so publicly encouraging. But friends of the family sure were.
All of which makes for a remarkable moment. After all, there have only been two families to produce father-and-son presidencies--the Bushes and the Adamses. If Jeb was elected, that'd make it the rarest of hat-tricks, one that would not only mark the clan as America's pre-eminent dynasty but also it's most protean. Each man, for instance, is of a different faith: Episcopalian (George H.W.), Methodist (George W.) and Catholic (Jeb).
If Jeb runs it would not only be hard to knock off a Democratic nominee, such as Hillary Clinton, but also to win the Republican nomination in the first place. He not only wouldn't necessarily be the frontrunner, but he'd face a party that's undergone huge transformations since he was sworn in for the first of his two gubernatorial terms in Florida in 1999.
A Floridian who lived in South America and is married to an Hispanic, Bush favors comprehensive immigration reform--an issue that had riven the GOP asunder. What's more, Jeb Bush discusses the issue in a compassionate manner that's likely to turn off many Republicans. (Immigrants, he has said, break the laws banning them from being here "out of love.")
What's more, Jeb Bush, who has made education reform his signature issue, favors the common core standards that are the bane of anti-Washington conservatives, who have long turned against such D.C.-led innovations including George W. Bush's No Child Left Behind statute. Common Core may not seem like the biggest deal in an America that needs more economic growth and less ISIS. But for many conservatives it's become a litmus test of whether a candidate is a true conservative.
And then there's the Bush brand. Is the country ready to restore the Bush dynasty so soon after George W. left office with painfully low popularity? Are Republicans ready to line up behind someone so establishment, so not the Tea Party?
It looks like we're about to find out.