Election 2016: Clinton Leads Polling Ahead of Second Presidential Debate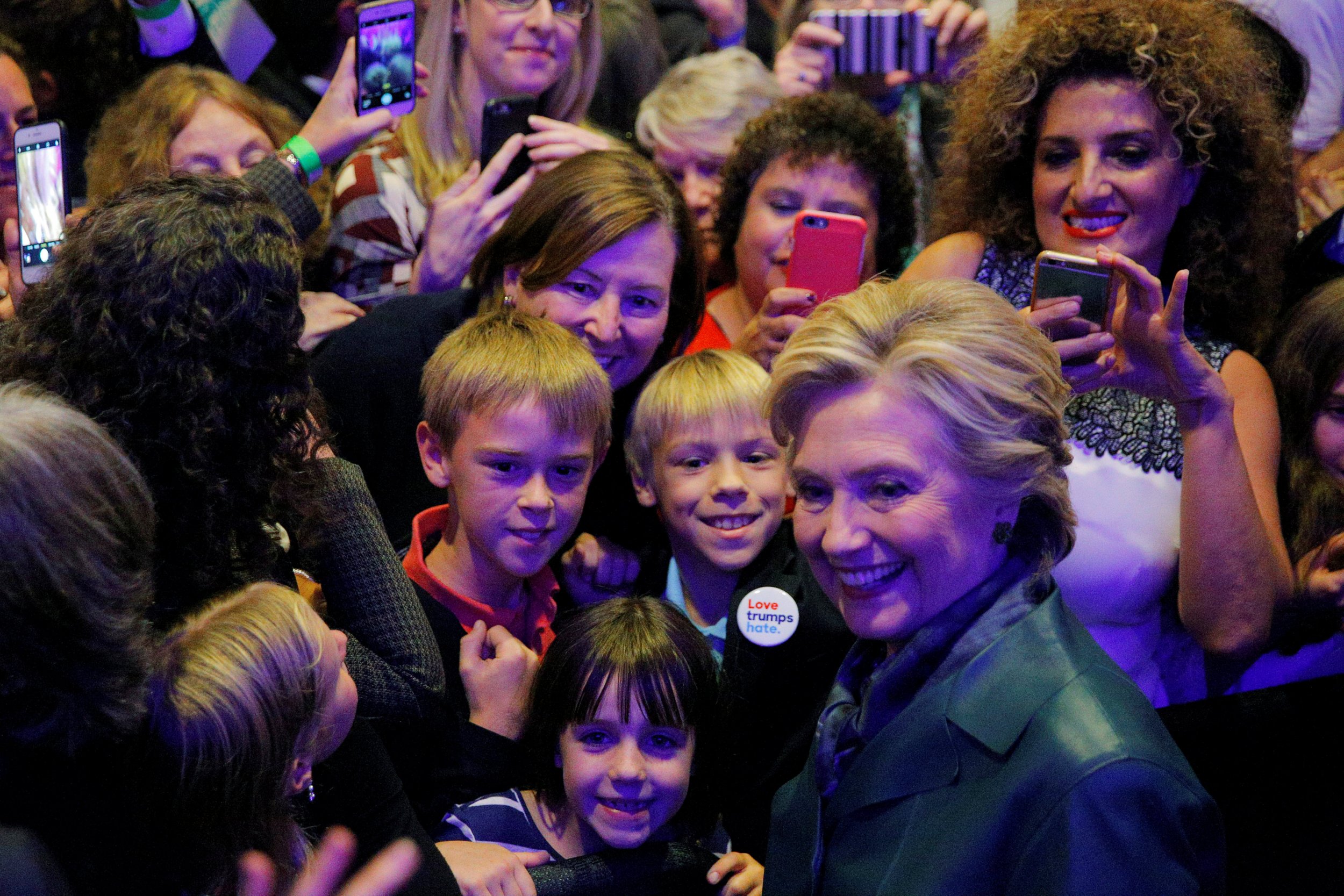 Updated | "Game changers" in presidential races are rare, but the last 48 hours have proven that an upending of Election 2016 isn't completely out of the cards. After The Washington Post revealed an audio recording of Republican nominee Donald Trump boasting about sexually harassing and assaulting women, the incident now known as #TrumpTapes, the response indicates we might be seeing a real shift in the political landscape, with mere weeks away from November 8.
A new NBC News/Wall Street Journal poll conducted after #TrumpTapes shows that Democratic nominee Hillary Clinton has forged ahead into the double digits—she now leads Trump with 46 percent support among likely voters, compared to 35 percent for Trump. Among all registered voters, Clinton leads Trump by 52 percent to 38 percent.
Even before #TrumpTapes roiled the Republican party, current polls were in favor of Democratic nominee Hillary Clinton. The New York Times election forecast had Clinton ahead of Trump by 4 percentage points, at 45 percent versus 41 percent, with an 82 percent chance of her winning the presidency. FiveThirtyEight's forecast also indicated the Democratic nominee has an 82 percent chance of winning, with Clinton commanding 329.6 electoral votes to Trump's 208.3, as well as 48.8 percent of the popular vote versus Trump's 43.2 percent.
New polls taken in the first part of last week (pre-#TrumpTapes) by the Wall Street Journal /NBC News/Marist showed Trump trailing in two swing states crucial to his overall chances: In Pennsylvania, a Wall Street Journal/NBC News/Marist poll found 49 percent of likely voters favored Clinton, compared with 37 percent for Mr. Trump. In Florida, 45 percent of likely voters favored Clinton, with 42 percent for Trump. Following Sunday's town-hall-style debate between the two candidates, Trump will be heading first to Pennsylvania and then to Florida for campaign events, the Wall Street Journal reports.
Despite a wave of Republican officials withdrawing their support for Trump, a new POLITICO/Morning Consult poll conducted after #TrumpTapes shows that rank-and-file GOP voters still want the Republican party to stand behind Trump. In the poll, 70 percent of Democrats say Trump should end his campaign, while only 12 percent of Republicans say the same. Overall 39 percent of voters think Trump should end his presidential campaign, while 45 percent think he should not drop out.
How #TrumpTapes will shake out for Election 2016 will only become fully apparent in coming weeks. For now, Newsweek has you covered:
Here are five ways the next four weeks might play out.
Here's what to read ahead of Sunday night's one-on-one presidential debate.
Update: This article has been updated to reflect the new NBC News/Wall Street Journal poll.