Election Controversy Overshadows Recovery in Haiti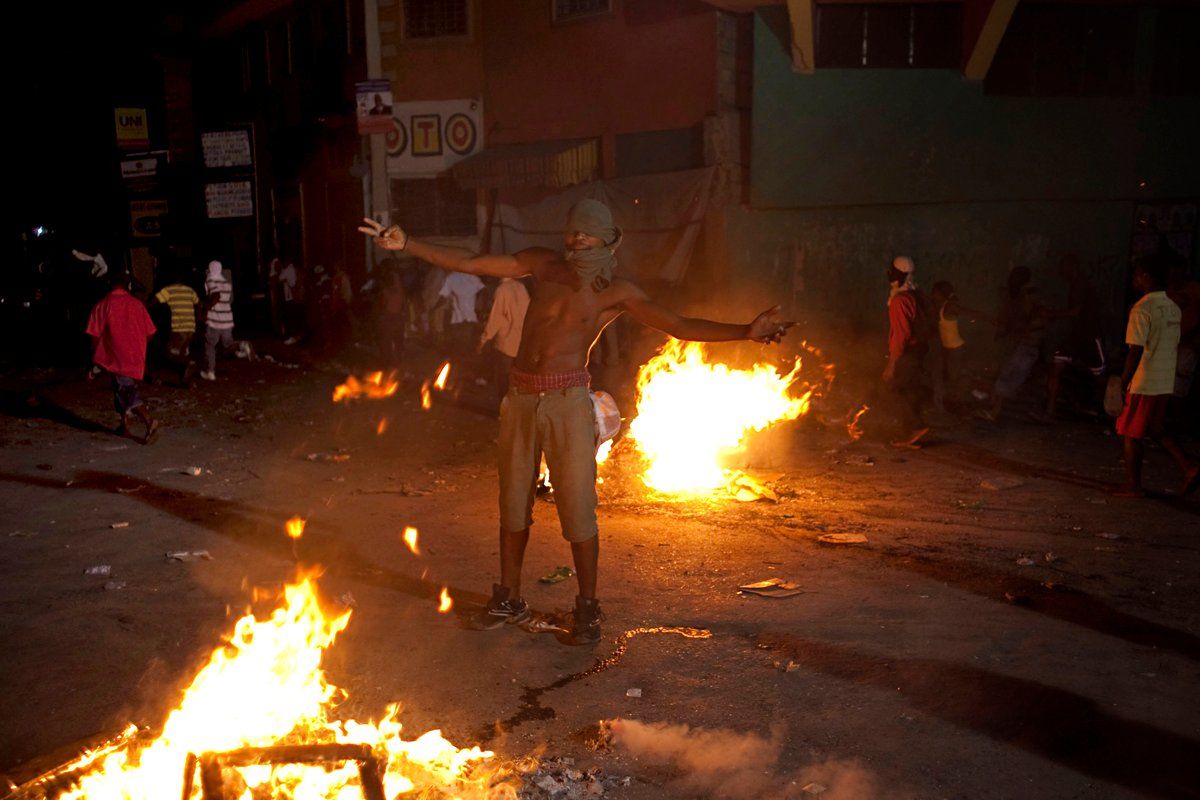 Haiti's election was supposed to further its democratic legacy by selecting a new president to lead the nation's post-earthquake reconstruction. Instead, it's become a huge distraction from that herculean task. Demonstrations are frequent: thousands of protesters have taken to the streets, chanting antigovernment slogans and setting fire to tires and barricades to protest the disputed results. All this is going on as the nation's cholera epidemic continues to infect more than 1,000 people a day, and the 1.3 million Haitians still living in unsanitary tent camps since last January's earthquake feel forgotten.
To be sure, an election in which thousands of people were turned away from the polls amid disorder and some violence merits attention in a nation whose recent history includes coups d'état and political unrest. But international aid workers say the controversy is drawing attention away from the very crisis that Haiti's next president must address: rebuilding a nation in disarray. "Elections and democracy are supposed to serve the people. They should never get in the way of servicing vulnerable people," says Bryant Castro, manager of a large internally displaced persons camp for the American Refugee Committee. "I just want the government to discuss these issues, but their priorities are on getting reelected or having a firm constituency."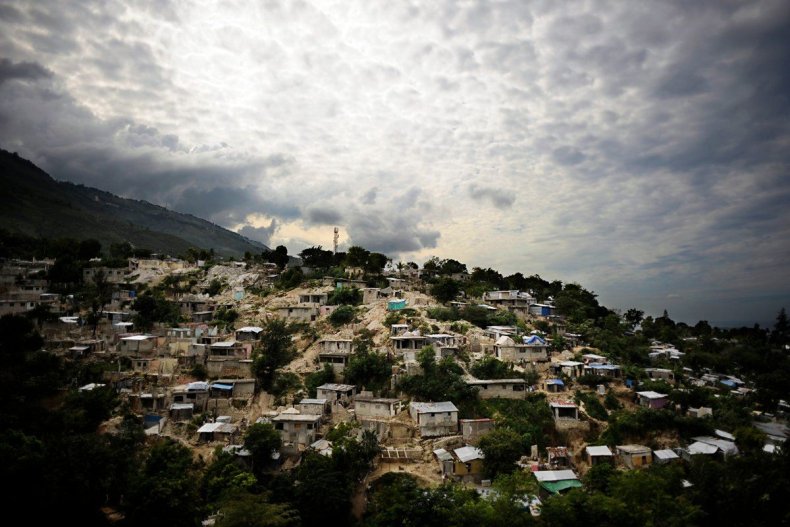 Because Haiti's central government is ill equipped to respond to the many humanitarian and developmental needs of its people, international aid organizations assume the brunt of the work, providing food, water, medical treatment, and reconstruction projects, in addition to managing some of the 1,300 tent camps that house the nation's internally displaced. Still, most Haitians receive few or no humanitarian services at all.
That poses a major challenge for the international response to the cholera epidemic that has already infected more than 90,000 Haitians across the country and killed at least 2,000 of those who could not access medical care in time. Haiti's rural and northern areas, where humanitarian presence is scant, are particularly vulnerable to the disease, says Imogen Wall, spokesperson for the coordinated humanitarian effort in the country. Even so, Wall says, Haiti's elections, however problematic, are an "essential process" to the nation's recovery.
Colin Granderson, chief observer for the Organization of American States' election-monitoring mission, couldn't agree more. Granderson said in October that "free, fair, and clean elections will give the new president, government, and legislature the legitimacy and stability to continue the reconstruction of the country." He did not predict what problematic, unfair, and exclusive elections would do to that reconstruction.
Haiti's electoral council announced Tuesday that presidential candidate Jude Celestin earned just 0.64 percent more votes than pop singer Michel Martelly, despite exit polling by election observers that estimated Martelly beat Celestin by 5 percentage points. Leading the vote count with 31 percent was law professor Mirlande Manigat, who is scheduled to face Celestin in a Jan. 16 runoff election pending an appeal. Celestin is endorsed by the current president, René Préval, comes from the newly formed Inite (Unity) Party and heads the government-owned construction company. Manigat is favored by women, and her party, Assembly of National Democrats, pushes foreign investment as the solution to the nation's economic woes. Martelly is widely popular and has the youth movement behind him.
In an uncharacteristic move, the U.S. Embassy issued a statement just hours after the results were announced, citing "concern" that they were inconsistent with Election Day exit polling. Congress recently allocated $1.15 billion in reconstruction aid to Haiti, which the next president will oversee, although he or she will have little authority over how to implement it. The money is allocated based on a U.S. State Department spending plan that was formed in accordance with the Interim Haiti Recovery Commission reconstruction plan.
Election-related barriers to Haiti's reconstruction aren't just political; some are practical and affect infrastructure. Protesters have filled major streets with rubble and makeshift barricades following the announcement, preventing any traffic, including humanitarian aid vehicles. Election Day problems struck a particular chord in Haiti's tent camps, where most residents have little hope of moving to permanent housing anytime soon. In the government-run Corail camp outside Port-au-Prince that houses some 8,500 people, only 39 names appeared on the voter list. "We looked for a polling station to vote but we didn't find our names anywhere," lamented Nadege Charles, a mother of three who has lived in a Port-au-Prince tent camp since the earthquake. "We hate sleeping under the tents because we have no security."
As throngs of Martelly supporters marched, tore down Celestin posters, and demanded that the musician be the one allowed to face Manigat in the runoff, it appeared the political turmoil in Haiti is likely to get worse before it improves.