Cost of 2016 Election Could Top $6.6 Billion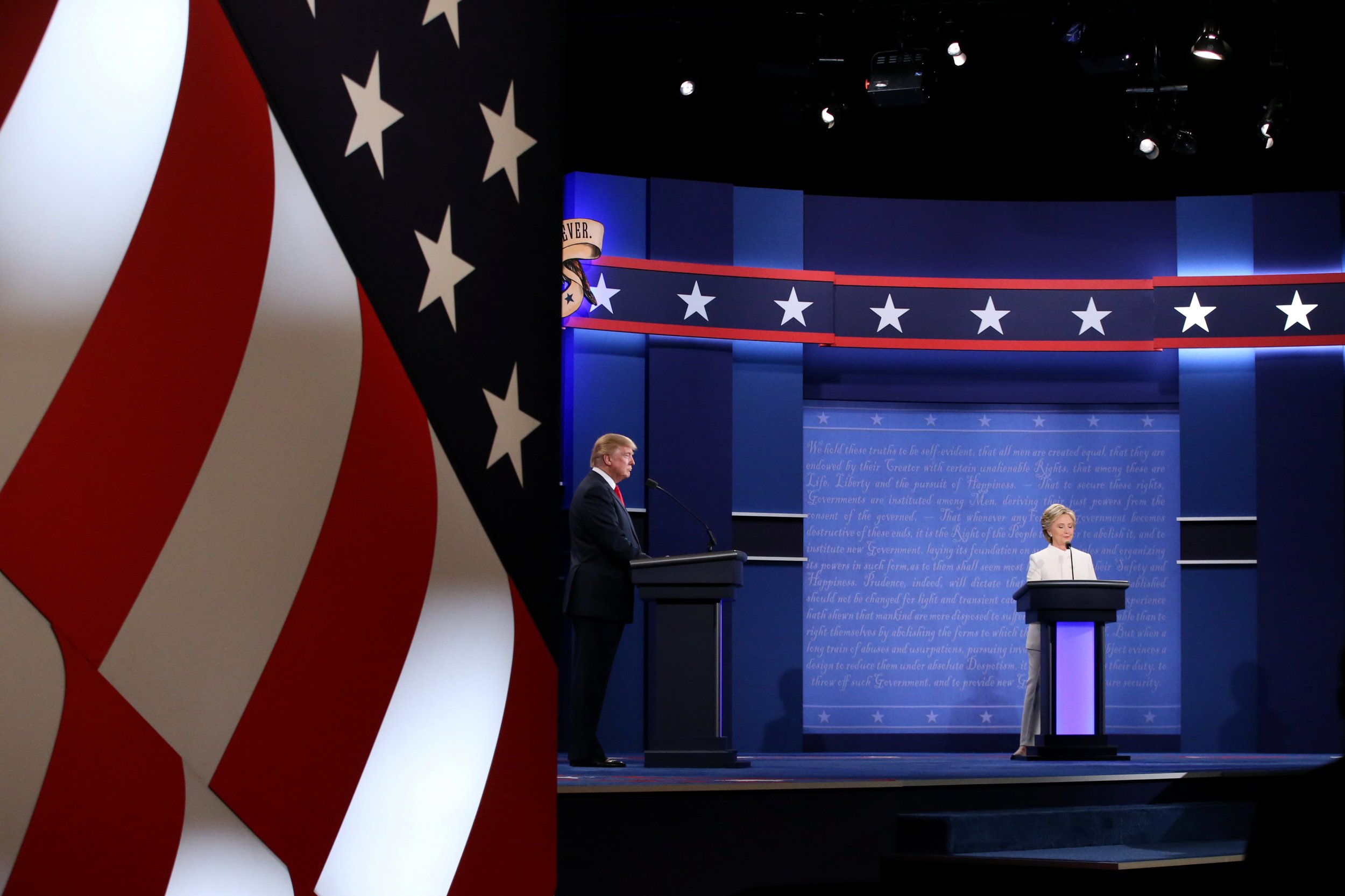 The 2016 election could be the most expensive ever.
Open Secrets's Center for Responsive Politics projects that the candidates, parties and outside groups could spend a combined $6.6 billion by November 8. When adjusted for inflation, that would be $86.5 million more than the last presidential cycle. The center found that outside groups that are supposed to work independently from the candidates are pouring large sums into the White House and congressional races.
Election Day is just two weeks away, and voting is already under way in several states. Republican nominee Donald Trump is trailing by double digits in some national polls, and polls out of several crucial swing states show Democratic nominee Hillary Clinton is ahead of her rival. Meanwhile, there is speculation residents in some Republican stronghold states, including Arizona and Texas, could swing blue and vote to elect a Democrat for the first time in decades.
The presidential candidates so far have spent more than $1.13 billion, compared to $913 million at this point in 2012. Trump's campaign has admitted to lagging behind Clinton's in spending.
The group's estimates are based on comparisons between activity through September 30, 2012 and total activity for past campaigns. The numbers also compare October outside spending to date in 2016 to October outside spending to date in 2012.
In the swing state of North Carolina, site of one of the most competitive Senate races in the country, the National Republican Senatorial Committee is putting $2 million toward ads supporting Senator Richard Burr, Politico reported Tuesday. The committee also is looking to boost Republican Senator Roy Blunt in Missouri.
On Monday, Clinton hit the campaign trail with Massachusetts Senator Elizabeth Warren, in Manchester, New Hampshire. Trump and Warren have taunted each other in speeches and on social media throughout the campaign. At the event this week, Warren, who is widely known as a liberal firebrand, spoke out against the real estate mogul's attitude toward women by using the "nasty woman" phrase he used to describe his opponent during the final debate last week. Warren cautioned Trump: "Nasty women vote."
Also during that debate, Trump refused to say whether he will accept the results of the election. The next day, he said he will respect the result "if I win." A new CNN/ORC poll found that 61 percent of voters don't think Trump will accept the results of the election if he loses to Clinton. Meanwhile, 75 percent of voters said they were confident Clinton would concede if she doesn't win in two weeks.