Can You Take Pictures While Voting? Your Election Day Ballot Selfie Might Be Illegal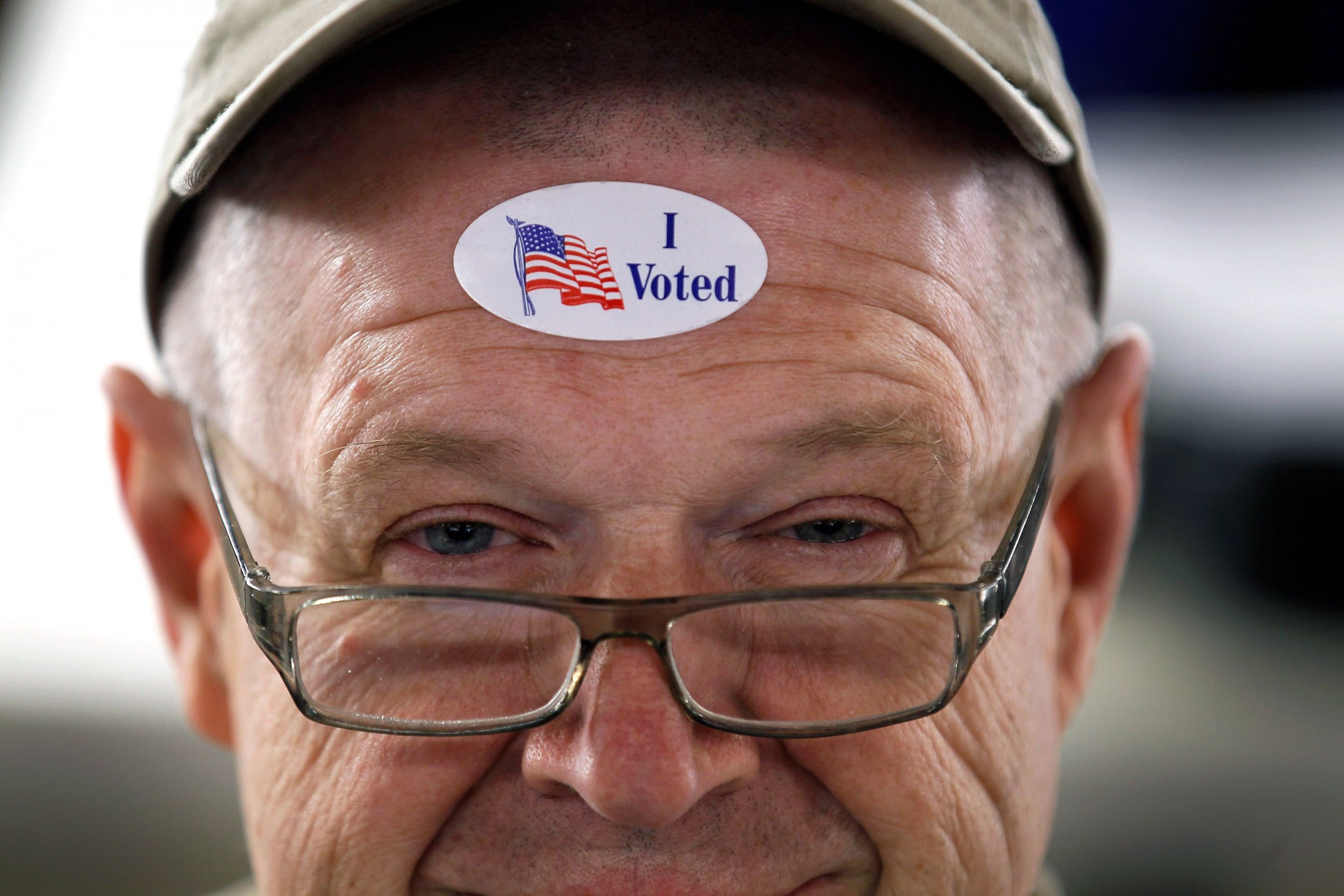 When it comes to Election Day, the "pics or it didn't happen" mantra doesn't apply. If you're voting on Tuesday, you might want to hold off on snapping photos to prove your civic participation—because it could be illegal.
Ballot selfies were all the rage during last year's presidential election, but apparently we need a collective reminder: They're not allowed everywhere. While it varies by state, they're explicitly banned in places like Florida, Georgia, New York and Massachusetts, all of which have elections on Tuesday.
Nevertheless, pictures of ballots have already been cropping up on social media over the past week. Even Ann and Mitt Romney joined in, tweeting a picture of themselves voting by mail on Monday while wearing somewhat creepy color-coordinated outfits.
And while that was OK, given that Utah's governor signed a law in 2015 nixing criminal charges for people who post photos of their completed ballots, the debate is still playing out elsewhere. Critics say ballot selfies can lead to voter intimidation, while proponents argue they're a form of free speech protected by the First Amendment.
At least 15 states have weighed bills this year addressing the issue, according to the National Conference of State Legislatures. In April, the U.S. Supreme Court decided not to hear a New Hampshire case attempting to reinstate a law forbidding voting photos. In September, a federal judge upheld the constitutionality of a voter selfie ban in New York. Judge Kevin Castel said that policy was "narrowly tailored" to protect the election process from undue influence, according to Reuters.
"There is no doubt that a ballot selfie is a potent form of speech in that it sends a strong message that the individual in the photograph submitted the marked ballot depicted in the photograph," Castel wrote. "But other forms of visual display of candidate support may be as compelling or nearly as compelling without the attendant dangers."
As of last year, when the Associated Press did a roundup of ballot selfie laws, they were allowed in Connecticut, Hawaii, Idaho, Indiana, Kentucky, Louisiana, Maine, Minnesota, Montana, Nebraska, New Hampshire, North Dakota, Oregon, Rhode Island, Utah, Vermont, Virginia, Washington and Wyoming.
They were illegal in Alabama, Alaska, Colorado, Florida, Georgia, Illinois, Kansas, Massachusetts, Michigan, Mississippi, Nevada, New Jersey, New Mexico, New York, North Carolina, South Carolina, South Dakota and Wisconsin.
The laws in the remaining states were unclear. So maybe just Snapchat your "I Voted" sticker instead.