Election Day 2019: Most Important Races and What to Watch For
In elections that will determine policy, the political makeup of state legislatures and who lives in governors' mansions, voters will head to the polls Tuesday in states across the country, including Virginia, Mississippi, Kentucky and New Jersey.
Here's what's at stake in key states:
Virginia legislature
With all 140 seats in the House of Delegates and Senate up for grabs, national politicians are flocking to the northeastern state to stump for their respective camps. Republicans have a slim majority in both chambers, with 51-48 in the House and 20-19 in the Senate.
The state is consistently a crucial swing state for presidential candidates, and the statewide election will offer insight as to how each political party may perform come next year's general election.
Vice President Mike Pence and former vice president and current 2020 presidential candidate Joe Biden attended rallies in Virginia over the weekend, courting voters in the days leading up to the decisive election.
Entrepreneur and 2020 hopeful Andrew Yang will also make a stop in Virginia Monday evening at George Mason University.
Mississippi governor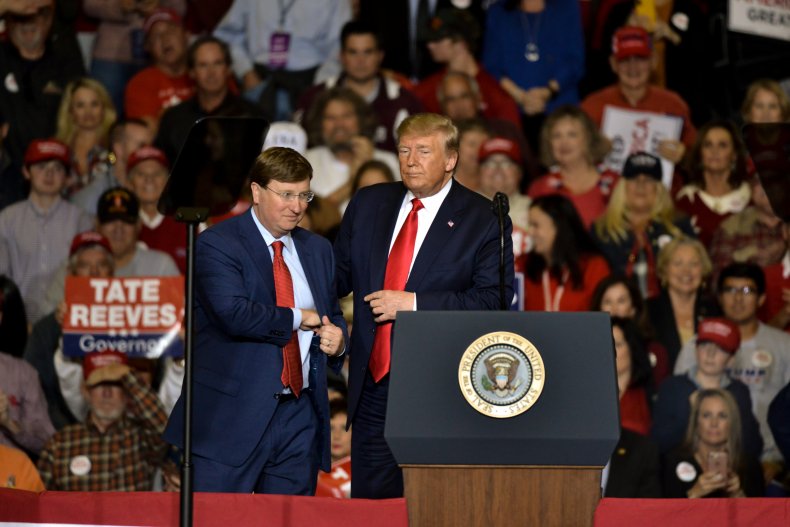 Democrats are fighting to win back the governor's mansion for the first time in two decades in the reliably red state.
Governor Phil Bryant, a Republican, is forced to vacate his seat due to term limits, leaving the position up for grabs. Lieutenant Gov. Tate Reeves, the state's current No. 2 Republican, is the favored winner over state Attorney General Jim Hood, a Democrat.
Mississippi requires that gubernatorial candidates not only win the popular vote, but that they also win the majority of legislative districts.
A poll last month showed Reeves lead by 3 percentage points, within the survey's 4 percent margin of error, meaning the two candidates were essentially tied leading up to the election. Cook Political Report has marked the race as leaning Republican.
Kentucky governor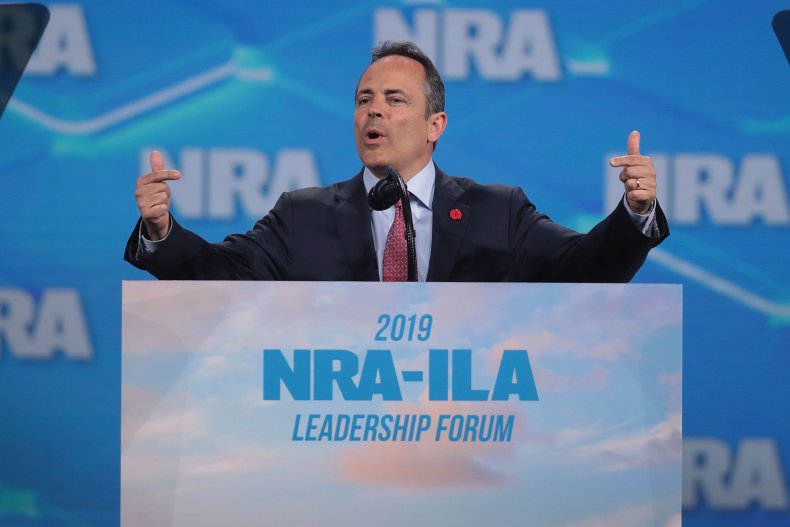 Kentucky's voters will also be deciding who their next governor will be: Republican incumbent Matt Bevin or Democratic challenger Attorney General Andy Beshear.
Trump will try to replicate the results from a North Carolina special congressional election a few months ago by hosting an election-eve rally in Kentucky Monday night to stump for Bevin. North Carolina Republican Dan Bishop narrowly won over Democrat Dan McCready in September—despite the district being solidly conservative—after a previous election was thrown out over allegations of vote tabulation fraud.
New Jersey state legislature
Democrats in the coastal state will try to maintain its supermajority in the General Assembly, the lower house of the legislature's two chambers.
The party currently controls 54 of 80 seats, but they're all up for re-election. In the southern portion of the state, voters will also determine who fills a state senate seat that was vacated after Jeff Van Drew, a Democrat, joined Congress. Bob Andrzejczak, a Democrat, filled the seat and will now face Republican Mike Testa to keep it. However, Andrzejczak is defending a district Trump carried by 9 percent.
South Bend, Indiana, mayor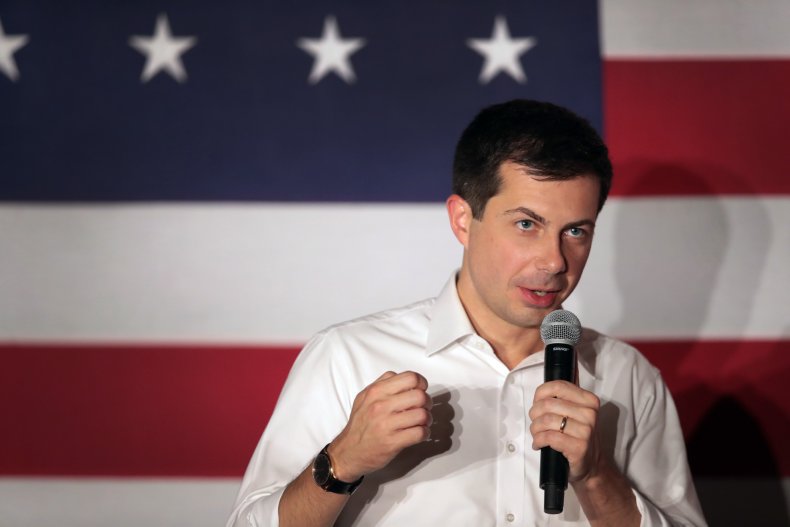 The race is on to determine who will replace the South Bend-mayor-turned-formidable-presidential-candidate Pete Buttigieg.
He's endorsed his former chief of staff, James Mueller, a Democrat, over the Republican opponent, public school teacher Sean Haas.
San Francisco, California, mayor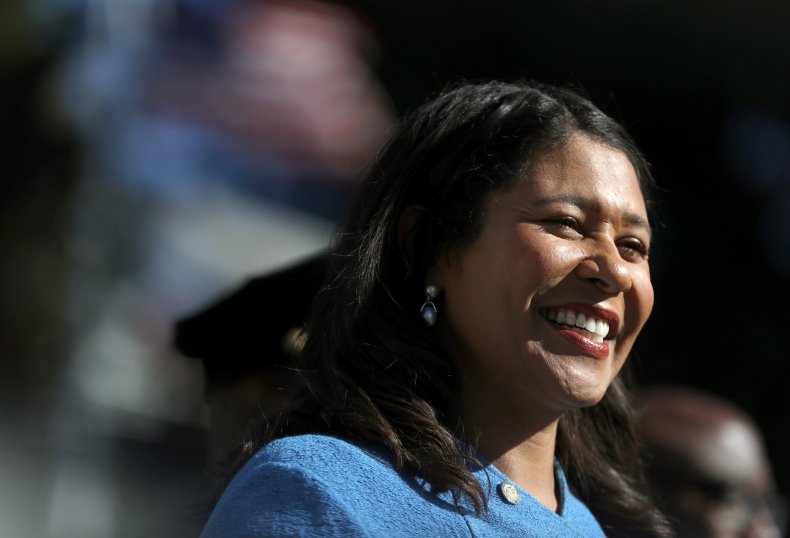 London Breed became the first African American woman to be elected mayor of San Francisco in a special election last year. She will now see if voters want her to remain in the job for a full term. Democratic Governor Gavin Newsom and Sen. Kamala Harris (D-Calif.) have been among the California politicians to endorse Breed.
Local reporting has suggested, based on the candidates and political structure of the city, it is almost certain that Breed will emerge victorious.
Washington state affirmative action
After banning the practice more than two decades ago, voters in the state of Washington will have the opportunity to reinstate affirmative action. The policy seeks to protect minorities, women and other cohorts of the population that have been historically discriminated against in government workplaces and education systems.
Proponents argue that these are needed protections for minorities and women in state-run colleges and government jobs, while opponents say it unfairly places less-qualified students or applicants ahead of others simply because of race or sex.
There is potential for confusion when voters go to the polls because of a measure passed earlier this year by the legislature that repeals the ban on affirmative action. So, pro-affirmative action voters will have to vote no when prompted whether they wish to overturn the measure while anti-affirmative action folks will need to vote yes for overturning the measure.
New York City voting initiative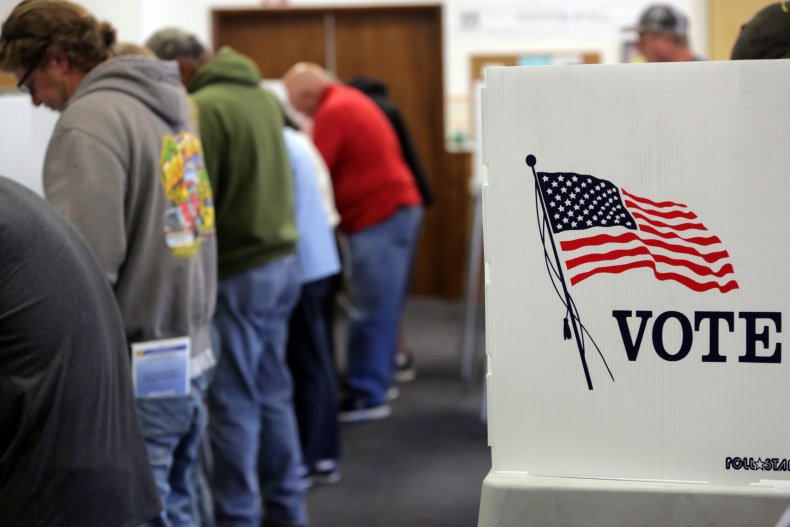 New Yorkers will determine whether to implement a phenomenon known as ranked-choice voting for their local elections that would be implemented beginning in 2021.
The practice would mean that voters would indicate who their first, second, third, and other candidate choices are for a position. In order to win, a candidate must receive a majority of first-place rankings. Otherwise, the candidate with the least number of first-place rankings is tossed out and the results are counted again, this time counting the second choice candidates from the eliminated candidate.