Election Day 2020: Amy Sedaris Shares Painfully '80s Voting PSA Starring Sarah Jessica Parker
If you haven't heard already, today is Election Day. In celebration of the federal holiday, comedian Amy Sedaris unearthed a voting PSA from 1988 starring Sarah Jessica Parker. Parker, along with Baywatch alum Alexandra Paul discuss voting, but the audience doesn't know right away. Complete with big hair and cheesy 80s music, the ad starts with the actresses flipping through a magazine together.
"I don't think I'm ready," Parker sighs. Paul reminds Parker that she's old enough, leaving viewers with raised eyebrows.
Regardless, Parker says that she's "never done it before" in hushed tones. Paul's expression softens. She smiles and reminds Parker how it will "really make a difference" and that it "feels great."
Of course, she's talking about voting for the first time.
An excited Parker squeals and the 80s music intensifies as the girls approach a polling site together. Parker smiles at the camera before pulling the curtain on her voting booth.
"Vote because it's cool to care," Parker says in voiceover at the end of the Young Artists United clip.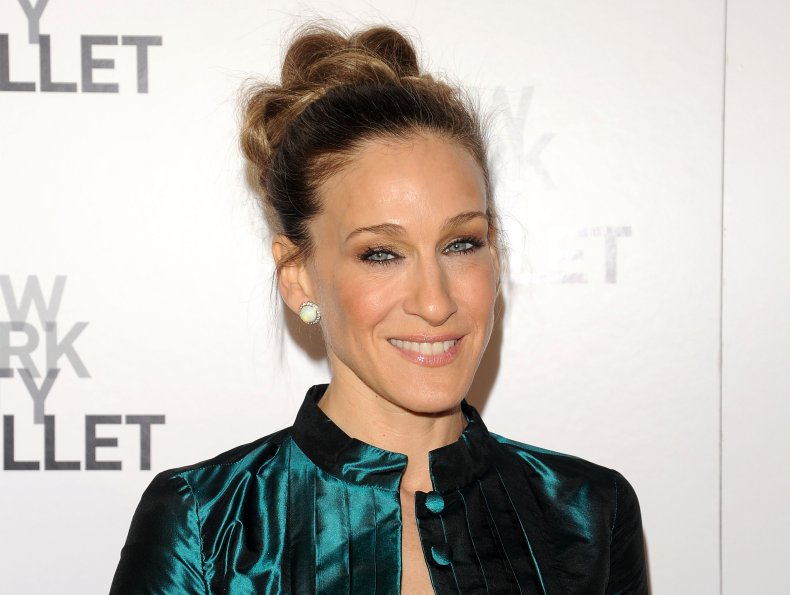 This Election Day PSA was not the last one the Sex and the City alum appeared in.
In 1992, she and former boyfriend Robert Downey Jr. appeared in a Rock the Vote ad which appeared to echo the "Hear No Evil, See No Evil, Speak No Evil" sentiment. "It is your turn to speak. Your vote, is your voice," Parker says at the end of the video.
Parker also recently reunited with her Hocus Pocus costars for a voting PSA for the nonpartisan organization I am a Voter. Parker, Bette Midler and Kathy Najimy talk about their voting plan in the video for Tuesday, and emphasize a need for young voters to participate this time around.
"So many young people felt disenfranchised in the last election — for whatever reason — my fervent hope is that those that sat out, they decide that even if a candidate can't get them to the exact destination point," she says in the PSA, adding: "the opportunity to get so much closer to where they know this country needs to be [is there]."
Parker has been politically active on social media and vocal about her support of the Democratic Party. She recently hosted former Democratic Presidential candidates Pete Buttigieg and Andrew in respective Instagram Live segments.
On Monday evening, Parker announced that she would be voting "with pride" for former Vice President Joe Biden and his running mate, Senator Kamala Harris, via Instagram.