Celebrities Urge People to Get Out and Vote on Election Day: 'Vote Like Your Rights Depend on It'
Actors Piper Perabo and Kerry Washington, feminist icon Gloria Steinem and other celebrities took to social media Tuesday to share the importance of voting and urged people to exercise their civic duty.
Voters headed to the polls Tuesday for state and local elections. However, in key areas, some had the ability to flip state legislatures from Republican to Democrat.
Steinem focused her attention on Virginia's election, where Republicans held a two-seat majority in the State House of Delegates and one in the Senate. If Democrats succeed, the party would control not only the House and the Senate, but also the governorship. Governor Ralph Northam, a Democrat, defeated former Governor Ed Gillespie, a Republican, in the 2017 election.
Gaining control of the House, Steinem explained, meant the possible ratification of the Equal Rights Amendment (ERA).
Congress passed the ERA in 1972, but it failed to be ratified by 38 states by 1982, and therefore, wasn't added to the Constitution. It received approval from 35 states by the deadline and Nevada and Illinois ratified it after 1982, causing discrepancies of opinion as to whether only one more state is needed. Still, Virginia Delegates, including a few Republican lawmakers, campaigned to get Virginia to become the 38th state to ratify the amendment, but the bill failed in a House subcommittee in February when Republicans voted against it.
Perabo, a New York City resident, informed her Twitter followers she was voting yes on all five ballot measures. The measures would change the election process, the Civilian Complaint Review Board, and the New York City Ethics and Government Charter, Budget Charter and Land Use Charter.
The actor wasn't solely focused on rallying voters in her own state but used Twitter to advocate for people to go to the polls in every state where an election was being held, such as California, Colorado and Texas. She wrote, "vote like your rights depend on it." Like Steinem, she advocated for the ERA in Virginia's election.
Washington, who many know as Scandal's Olivia Pope, knocked on doors in Virginia ahead of Election Day to find out whether residents planned to vote and why they thought it was important. Her activism was, in part, to inform people of color that their voices mattered and they needed to get out and vote.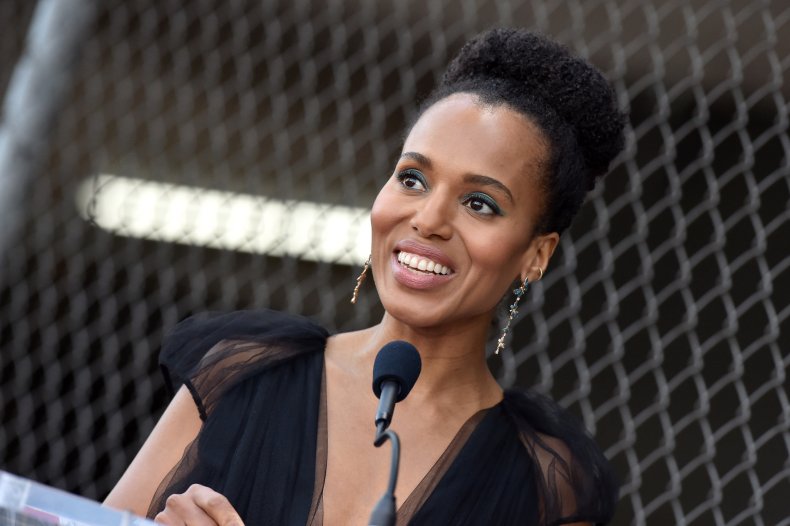 This wasn't Washington's first time trying to convince people to vote, either. She previously campaigned for former President Barack Obama and former Virginia Governor Terry McAuliffe.
Perabo, Steinem and Washington weren't the only ones telling people to go to the polls. Other celebrities, such as tennis legend Billie Jean King, musician Questlove and former first lady Michelle Obama, also used their platforms to spread the word.
Tuesday marks the last time people will vote before the 2020 presidential election, and these results could be indicative of how they plan to vote in those races.