Election Day Sales: Show Your 'I Voted' Sticker and Get Deals at Shake Shack, Corner Café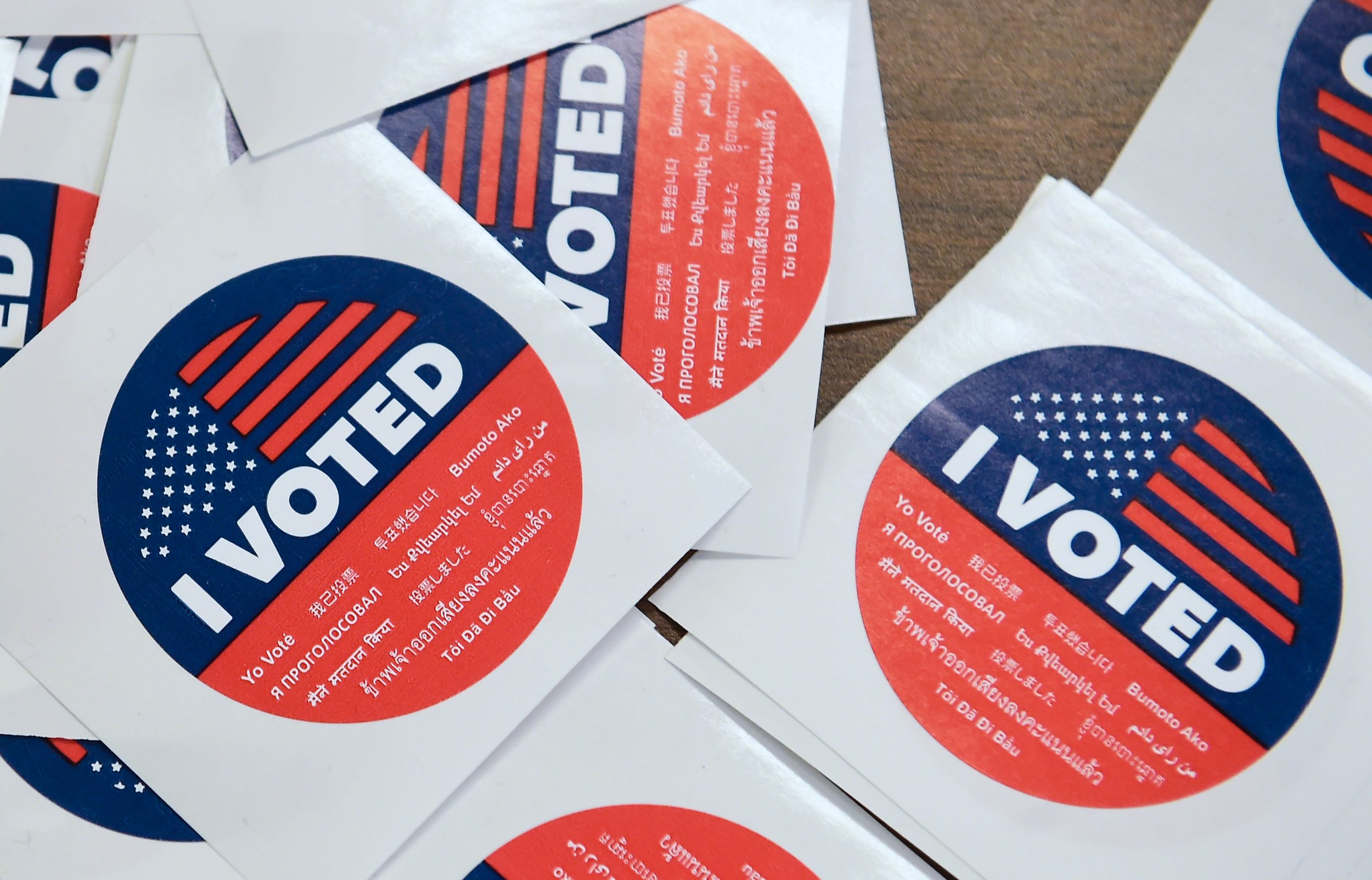 On Tuesday, millions of Americans will cast their ballot in the midterm election and as a reward for fulfilling their civic duty, various restaurants and business are offering some freebies and some sweet deals.
From free food to discounted beer and rides the polls, companies nationwide sought to encourage people to both vote and frequent their establishment on Tuesday with deals for American voters.
Corner Café
Heading to the polls before work and need a post-voting caffeine kick? Corner Bakery Café is offering a free hot or iced coffee for anyone with an "I Voted" sticker who makes a purchase.
Lyft
Ahead of Election Day, Lyft announced that people could receive 50 percent off rides for a maximum discount of $5 to help voters get to and from the polls on Election Day.
Shake Shack
Voting requires a person to use both their mental and physical energy, which means if a person's voting around lunch or dinner time, they may be in need of instant nourishment. Show your "I Voted" sticker at Shake Shack on Tuesday and receive an order of fries for free with any purchase. If you lost your sticker throughout the day, you can also receive a free order of fries by using the promotional code "ivoted" when ordering with the Shake Shack app on Election Day.
Uber
Also hoping to eliminate that a person couldn't vote because they had no way to get to the polls, Uber is offering $10 off a single ride to the polls on Election Day with the promotional code "VOTE2018." The promotional code is available for the most affordable Uber option available in the user's respective city.
Lime
If you prefer to scoot or bike your way to the polls instead of taking a car, Lime is offering free 30-minute rides to polling places on their fleet of shared bikes, e-bikes, and e-scooters. Voters in any of the over 100 eligible cities can enter the code "LIME2VOTE18" to receive the discount.
California Tortilla
If a voter works up an appetite and decides to dine at California Tortilla on Election Day, all they have to do is say "I Voted" and they'll receive a free order of chips and queso with any purchase.
Miller's Ale House
At participating Miller's Ale House locations on Tuesday, patrons can say they voted and enjoy their first beer for only $1, according to WFLA.
For people with a sweet tooth, they can venture to a participating Potbelly location and receive a free cookie on both Tuesday and Wednesday. While there is no requirement to vote to get the freebie, Potbelly encouraged people to still vote.