On Election Day, Fracking Is on the Ballot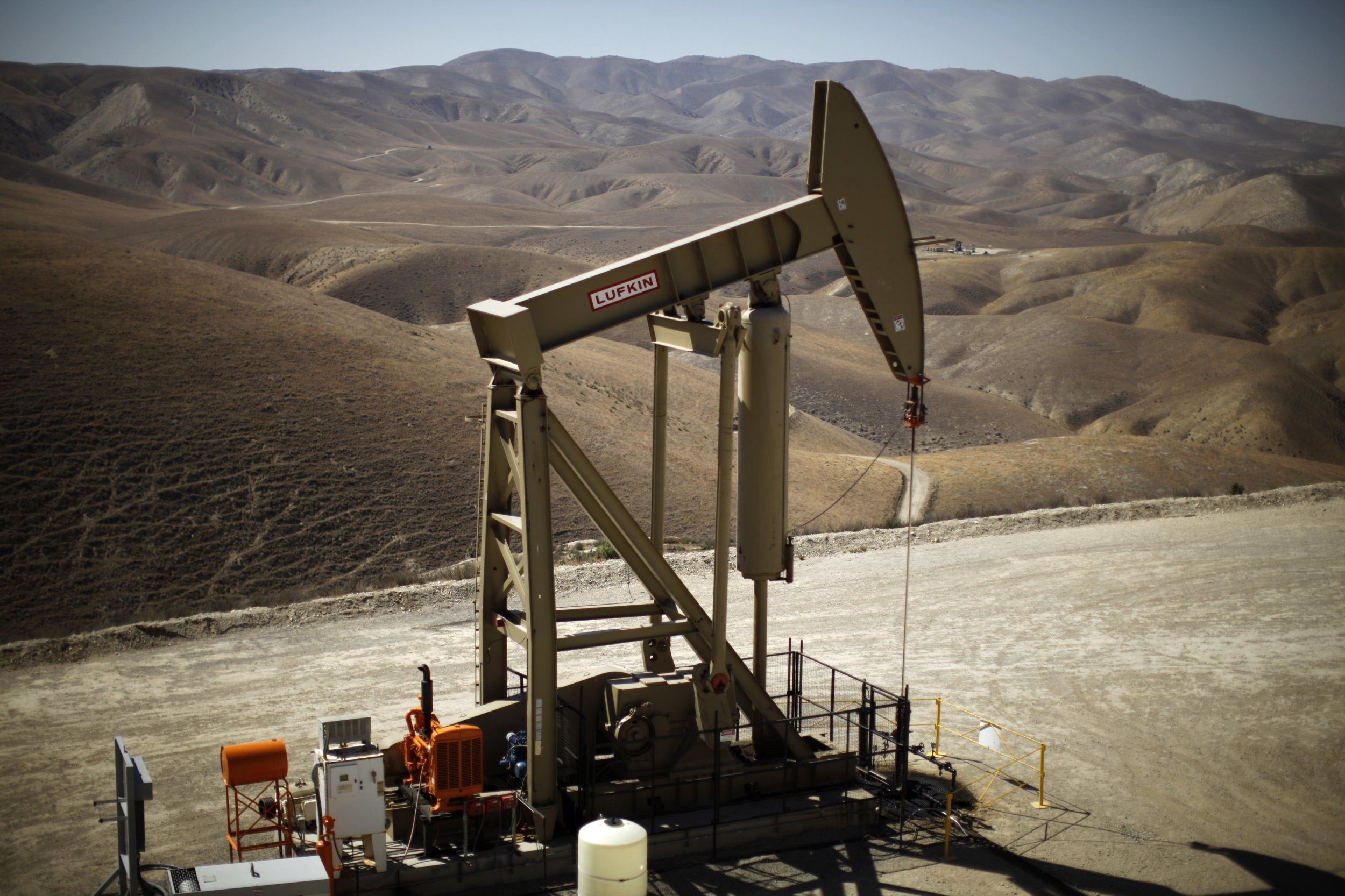 Across the country, a smattering of small towns are voting Tuesday on whether or not fracking companies can drill for oil and gas within their bounds. In some cases, those energy companies are spending large sums to sway the vote.
Fort Berthold Indian Reservation—North Dakota
Voting population: 3,500
A Native American reservation, where approximately 3,500 people are expected to turn out to vote, may sway the future of the biggest oil boom in the United States.
The Fort Berthold Indian Reservation in northwest North Dakota sits on around one-third of the Bakken Shale, where a fracking boom has seen explosive growth in recent years. The reservation is home to 14,000 people, and voters will elect a new chairman, a representative for the tribal election board told Mother Jones.
Both candidates for chairman ran on campaigns that promise to ramp up environmental regulations on the fracking industry, which would make continuing business as usual more complicated for the oil industry.
Denton, Texas
Population: 130,000
In Denton, population 130,000, a fracking referendum on the ballot has been heralded as an unlikely battleground for a clash with frackers. The college town sits atop a swath of the Barnett shale field, one of the richest gas reserves in the United States. A broad coalition of residents and environmental activists worry that fracking could endanger local water supplies and air quality. Led in part by a home care nurse, a philosophy professor and a jazz drummer, the anti-fracking band appears to have gained significant traction. Just last month, pro-fracking groups in Denton worried about the outcome of the November 4 vote.
"If the election were held today, we would lose," Dianne Edmondson, chairwoman of the pro-fracking Denton County Republican Party, told theThe New York Times in early October. "I'm telling the anti-ban folks that they have to pick up their campaign."
Industry players argue that the proposed ban would effectively ban all mineral drilling, and are threatening a lawsuit if it goes forward. Exxon Mobil subsidiary XTO Energy and Enervest Operating have each donated $45,000 to a Denton pro-fracking group to fight the measure, according to the Associated Press.
San Benito, Mendocino and Santa Barbara Counties—California
Combined population: 577,889
Although no company has ever fracked a well in San Benito County, the oil industry is spending millions to defeat an initiative to ban the practice that appears on its and two other California counties' ballots.
Companies including Chevron Corp. and Occidental Petroleum together have spent $7.7 million to defeat the measures in San Benito, Santa Barbara and Mendocino.
"They might think that, as goes Santa Barbara County, so goes the state," Rebecca Claassen, a chiropractor and co-founder of activist group Santa Barbara County Water Guardians, told the San Francisco Chronicle.
Backers of the fracking ban say the process poses a threat to California's groundwater supplies amidst a historic drought.
"Here we are, in the midst of a drought, and you're not concerned about your water and fracking? The aquifers have been drawn down. The rain we've had has been absorbed by the ground. The creeks don't run, " Tom Shepherd, an organic farmer in Santa Barbara County's Santa Ynez Valley, told the Chronicle.