Election Investigation Finds Republican Worried About Illegal Voting Committed Voter Fraud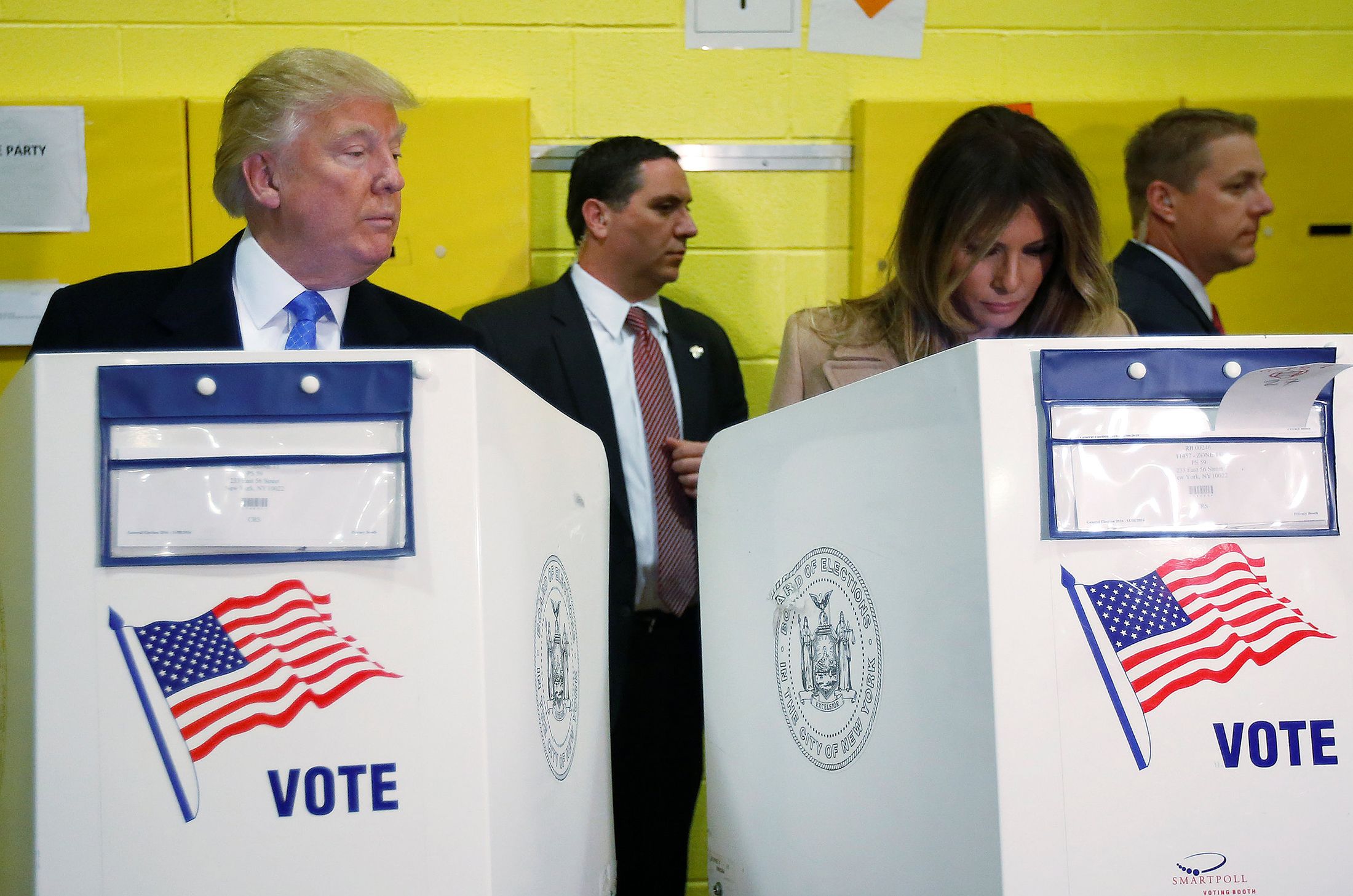 A former Colorado Republican Party chairman who claimed last year that Democrats were responsible for voter fraud has been charged with voter fraud for allegedly forging his ex-wife's mail-in ballot during the November election, the Denver Post reported Tuesday. The criminal case comes as President Donald Trump and other Republicans have complained about widespread election fraud and called for voter reforms.
Steve Curtis, 57, was arrested for tampering with a general election mail-in ballot when he signed his ex-wife's ballot. The Colorado Secretary of State said the incident marked the state's lone voter fraud case in 2016. Curtis could face up to three years in prison and a $5,000 fine if convicted.
He was the leader of the Colorado GOP from 1997 to 1999 and oversaw the advisory board for the Denver Tea Party Patriots in 2011. He is also a popular morning talk show host in Colorado and ahead of the November presidential race, he complained on his show about the potential for voter fraud.
"It seems to be, and correct me if I'm wrong here, but virtually every case of voter fraud I can remember in my lifetime was committed by Democrats," he said at the time.
Curtis' talk radio show calls itself an "aggressive political, social, and spiritual dialogue" that aims to "unmask those right under our noses or across the country, who are trying to undermine or destroy our game plans and, most importantly, our constitutional powers." During a segment last year titled "Voter Fraud and Other Democratic Misbehaviors," Curtis said Democrats were prone to criminal behavior.
His attorney, Christopher Gregory, declined to discuss the case when reached by The Washington Post Tuesday night. Officials learned of the alleged voter fraud after his ex-wife, Kelly Curtis, contacted a local elections office in October to ask about voting by mail. She was told she had already voted.
"I was just completely stunned. I thought there had to be some kind of mistake," Kelly Curtis told the Denver Fox affiliate. "It was demeaning and presumptuous, and I had no idea what would go on in someone's mind to cast my ballot for me illegally, actually to go to all the trouble to forge my ballot."
Trump has said up to 5 million illegal votes were cast in the November election and has called for a "major investigation." Vice President Mike Pence has been tasked with overseeing the probe, but a spokesman for Pence told NPR in an e-mail earlier this month that not much had happened so far and they were "still doing the necessary groundwork."
Critics claim there is no evidence that voter fraud is a widespread problem and any efforts to make it harder to vote are actually thinly-veiled measures aimed at keeping low-income, black, Latino and young voters away from the polls because those demographics largely tend to back Democratic candidates over Republicans.