Election Law Defeats Partisanship | Opinion
In the run-up to the 2020 election, intellectuals and journalists grimly predicted that America's voting systems weren't up to the task of conducting a democratic election under an "authoritarian" president in the midst of a pandemic. Yet now that the Electoral College has convened to formally select Joe Biden, we can safely pronounce that American election administration has not only survived, but in some ways thrived in the face of one of its greatest stress tests.
The doomsayers opined that if the media declared Biden the winner, President Donald Trump would use threats, intimidation, lawsuits and even military maneuvers to undermine the election results in battleground states. In acts of tribal loyalty, we were told, Republican officials en masse would back the president and run roughshod over state electoral systems.
As anticipated, President Trump repeatedly alleged that the election was "stolen" and delivered an onslaught of legal challenges in the wake of his defeat. He attacked voting machines that "moved thousands of votes from my account to Biden's account," claimed that "a lot of dead people...voted" and asserted that "massive dumps" of votes were dropped in battleground states after the election.
Despite Trump's efforts to stop vote counts, disqualify absentee ballots, threaten election officials and disrupt the electoral process, Republican government officials at every level of government—from county canvassing boards to the U.S. attorney general himself—sided with state laws rather than the head of their party and his most loyal supporters.
In Michigan and Wisconsin, for instance, Republicans on local canvassing boards certified election results in counties where Trump alleged fraud and brought lawsuits. After meeting President Trump at the White House, Michigan's Republican majority leader and House speaker stated: "We have not been made aware of any information that would change the outcome of the election...and we will follow the law and the normal process regarding Michigan electors."
In Georgia, Republican Secretary of State Brad Raffensperger said that he voted for Trump, but he rejected Trump's claims of voter fraud and defended the state's electoral system that gave Biden a narrow victory. After every ballot was recounted by hand, Raffensberger stated: "I would be disappointed when I put on my Republican hat, but these will be the results and it will be what it is because that is the will of...Georgia voter[s]."
Arizona Governor Doug Ducey, a Republican and an avid Trump supporter, also defended his state's electoral system against Trump's claim that Ducey had "betrayed" Arizona voters by certifying the election result. Ducey tweeted: "In Arizona, we have some of the strongest election laws in the country, laws that prioritize accountability and clearly lay out procedures for conducting, canvassing and even contesting the results of an election."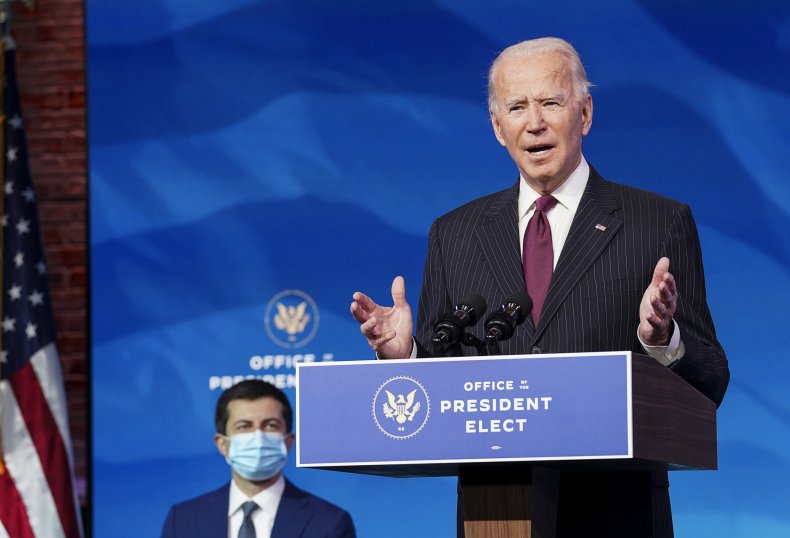 At the federal level, a few Republican senators defended the president's right to investigate claims of fraud, but as legal challenges faded and states validated results, many called upon Trump to accept reality and assist with the transition to a Biden presidency. Attorney General William Barr, often criticized by Democrats as a Trump sycophant, concluded after an investigation that the Department of Justice investigators has "not seen fraud on a scale that could have effected a different outcome in the election." Most recently, Senate Majority Leader Mitch McConnell has publicly endorsed the Electoral College vote.
In short, the reality is that state governments run American elections, and their elected officials, regardless of party, are guided by election laws. Those laws turned out to be more than capable of conducting elections and arbitrating closely contested results. Indeed, one reason why the courts have found so little evidence of voter fraud is because state laws guard against it.
Of course, no system is perfect. As in previous elections, some rules were disputed, some votes were uncounted and some states have work to do if mail-in and early voting become the norm. However, according to the National Conference of State Legislatures, over the past decade the states have enacted 3,114 laws dealing with election administration, including such issues as absentee balloting, poll worker training, registration rules, vote counting and so forth. So we expect that state legislatures will go to work, as they routinely have, to improve their administration of elections.
Nonetheless, there is good reason to be concerned that all may not be well with the state of American democracy. Polls show that a worrisome number of Republicans lack confidence in the results, and many share Trump's belief that the system is "rigged." Trump and his allies continue to press claims of fraud and abuse. But it seems premature to assess voter faith in the system at a time when the results of a close election are still raw, and the losing candidate refuses to concede.
In an election in which record numbers of voters participated, it turns out that voting systems were secured against foreign cyberattacks, government agencies and courts found no widespread fraud or abuse, and government officials certified the votes of the people in their respective states. We can safely conclude that the rule of law prevailed.
Daniel Palazzolo is associate dean and professor of political science at the University of Richmond. Daniel DiSalvo is professor of political science at the City College of New York and a senior fellow at the Manhattan Institute.
The views expressed in this article are the writers' own.