What International Observers Will Look for During U.S. Election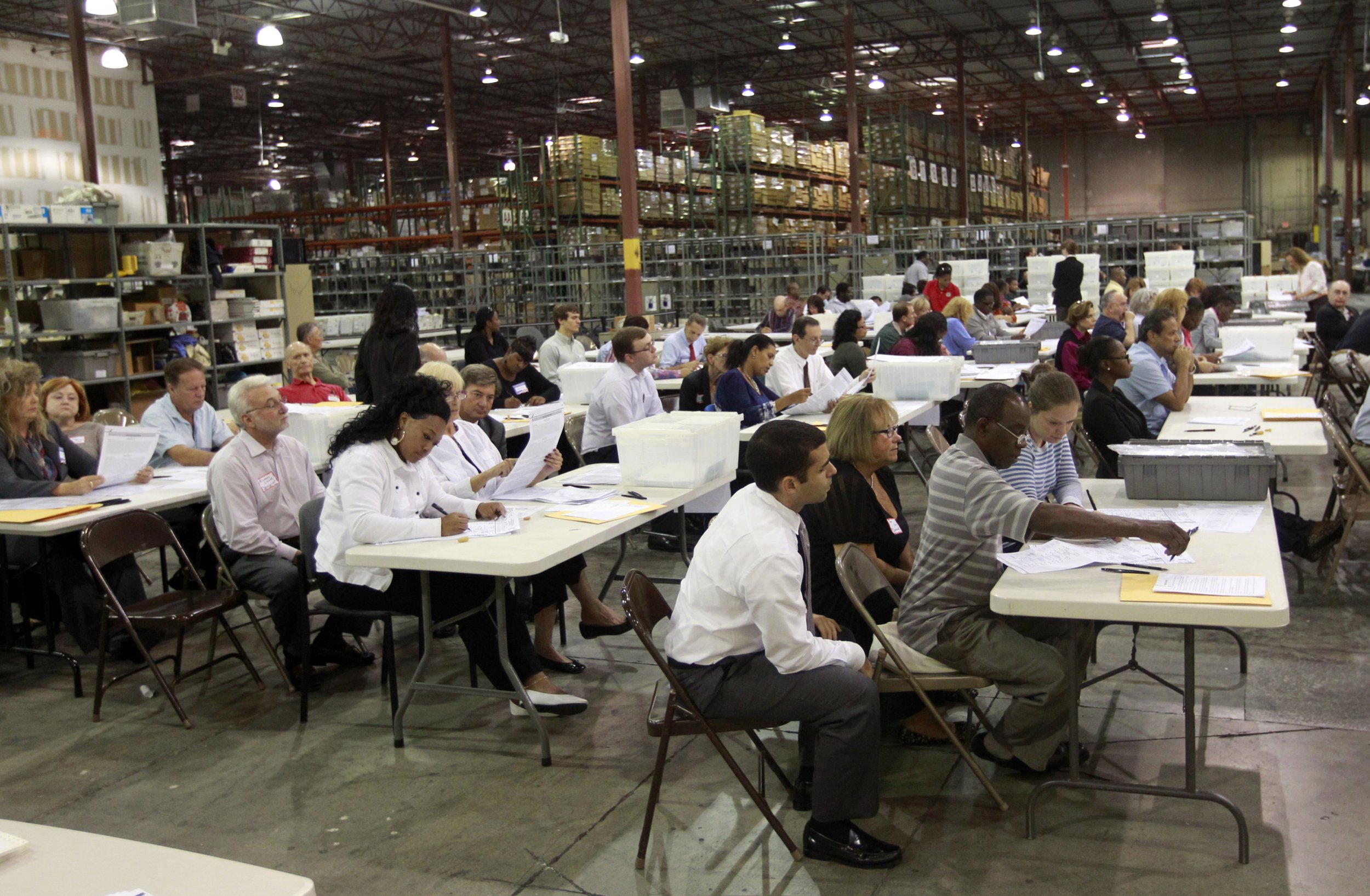 With less than two weeks to go before the U.S. general election, international observers are getting ready to watch American democracy in action.
The 2016 U.S. election—considered by many to be the most bizarre in recent history—is the sixth to be monitored by the U.N.-affiliated Organization for Security and Cooperation in Europe (OSCE), but it's the first time the Organization of American States (OAS) has been invited to do so, by the State Department in June. All 35 independent countries of the Americas belong to the OAS, and the U.S. will be the 27th member country to have its election observed by the group.
The OAS electoral mission consists of 40 experts from 17 different countries in the Western Hemisphere who will be present in California, Colorado, the District of Columbia, Iowa, Maryland, Minnesota, Montana, Nebraska, New York, Rhode Island, Kansas, Wisconsin, Georgia and Pennsylvania on Election Day. In the latter two states, OAS missions will meet with authorities instead of observing. States were chosen based on geographic criteria, their voting history and voting methods, Gerardo de Icaza, director of the Department of Electoral Cooperation and Observation of the OAS, tells Newsweek. The mission also wanted to be present in states with different types of voter ID laws and states with and without boards of elections.
"We wanted to have a really global and plural picture, because that's one of the most unique features of the American system," says de Icaza, who has been an electoral observation director at more than 30 elections worldwide. "It's really a plethora of systems and not one system. We wanted to have a fair picture of that so we can compare and contrast between them."
Observers will undergo training next week and will take notes at polling sites. Depending on state law, they will also talk to voters. While monitors including those from the U.S. Justice Department—who will be present in just four states this year, compared to 13 in 2012—can intervene if they see something wrong, observers like those from OAS will just watch and report their findings.
Experts in the OAS mission, which is led by former Costa Rican President Laura Chinchilla, will be looking at "core issues" in the U.S. election, says de Icaza. Those include political financing—"one of the main issues in the whole hemisphere," he says—the role of the media, electoral organizations, electoral technology, and political rights and inclusion within the election.
"We will have observers looking at electoral organization; that's why they'll be deployed a few days before [the election] within the states," he adds. "They'll be looking at how the day transpires."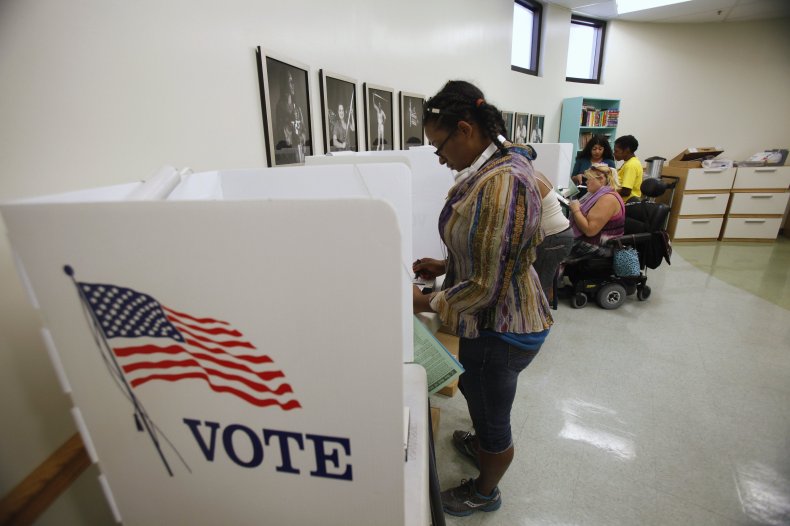 Depending on which poll you look at, the two main candidates for U.S. president, Democrat Hillary Clinton and Republican Donald Trump, have widely different levels of support. An Investor's Business Daily (IBD)/TechnoMetrica Market Intelligence (TIPP) poll published on Monday put the candidates in a dead heat nationally, while an ABC News poll released one day earlier put Clinton 12 points ahead of Trump.
In the past several weeks, alarmist and at times violent rhetoric has increased on the campaign trail. Earlier this month, a local Republican field office in North Carolina was firebombed, and a swastika and the words "Nazi Republican leave town or else" were spray painted on a nearby building. Trump has also stepped up his attacks on the media, calling members of the press "thieves and crooks" and referring to fact-checkers—those who refute his claims of widespread voter fraud and an election "rigged" in Clinton's favor—as "scum." Some Trump supporters have recently taken to calling journalists Lügenpresse, or "lying press," a term used during the Nazi era.
"Obviously, any rhetoric that calls for violence, I think that candidates should be careful with. Unfortunately, I don't know if it's a symptom of our society now with social media or it's a way of people venting," says de Icaza. "What I can say is hopefully, that type of rhetoric will end when the campaign ends."
The OAS says the observation mission was not dispatched due to claims the election is "rigged" or assertions from Trump that he might refuse to accept the election outcome if he doesn't win. An interim report from the OSCE published on Thursday says there are "concerns about the reliability of new voting technologies" in some U.S. states, and points out that African-Americans are affected disproportionately by the lack of voting rights for convicts.
The main reason countries request election observation missions "is to exchange different practices in elections. For some countries—I'm not saying this is necessarily the case for the U.S.—there's a certain legitimacy that goes along with it," says de Icaza. "Electoral observation, both national and international, forms a kind of triage of transparency that accompanies free press and a delegation of political parties that watch each other. If you have international and national observation, a free press and political parties watching over the election, you have a pretty transparent and public election."
"We've surpassed this idea that only fledgling democracies need to have international observations," he adds. "Democracy is a process that can be perfected on and on. Certainly electable democracy is a process that can be improved. For that, also, observation is very important."
Still, incidents like the firebombing, allegations of sexual assault against the Republican candidate and blatant attacks on the media are hard to ignore. De Icaza says that "isolated incidents like that are quite common in competed elections."
"With the rhetoric, I don't want to speculate, but we'll have to see how much of that is for campaign purposes and how much of that is followed through at the end," he adds. "If [Trump] wins, I don't think he'll be complaining."
Within the Americas, there are multiple recent examples of irregularities and elections gone awry. Widespread voter fraud, including alleged ballot-stuffing and vote-rigging, plagued last year's presidential and legislative elections in Haiti. The results of the next election round are expected to be published in January 2017. In Panama's 2014 election, outlandish spending, which included public financing, rounded out to roughly $40 per vote in a country where more than a quarter of people live below the poverty line. In Bolivia, opponents of President Evo Morales claim he manipulated the political system in order to secure a third term.
At the moment, de Icaza says there's little evidence of similar challenges in this U.S. election.
"We'd have to define what 'rigged' means, it's a very general term. If it means that there are conditions that favor one candidate over another, I don't think that the case [in the U.S.]," he says. "If it means that we can expect massive fraud or even directed fraud on election day, I don't think that's the case. If it means there's a national authority that's governmentally bound and partially bound to another candidate versus another, I don't think that's the case."
He adds: "Both candidates have had an opportunity to show their platform, to speak their minds freely in each state. People will be able to go vote in a confidential and a peaceful manner on election day. I'm not speculating, but I think that will be the case."
Despite the tumultuous few months leading up to November 8, de Icaza says voters "are not robots" and will end up voting on issues that are important to them, no matter what the media says. The U.S. also has a positive set of guarantees "that we don't have in a lot of countries," he says: checks and balances, the rule of law and mechanisms through the judiciary to file complaints and resolve conflicts.
"We knew it would be historic for the OAS in many senses. I don't think anybody could actually guess that the election would have this many twists and turns," says de Icaza. "I'm very glad that we're observing and hopefully we'll be able to contribute. That's the end purpose of us observing, to contribute to the U.S. democratic system."