Election Official Warns Pennsylvania Is Heading for Controversy Not Seen 'Since Florida in 2000'
A Pennsylvania election official wrote a letter Monday warning that the state is heading toward "significant post-election legal controversy, the likes of which we have not seen since Florida in 2000."
The letter was written by Philadelphia City Commissioner Lisa Deeley and sent to Pennsylvania House Speaker Bryan Cutler and Senate President Joe Scarnati.
The letter begins with Deeley saying that this was a follow-up letter to one she sent on August 12.
"At the time of my first letter, my arguments were based on my hope that we could implement a more streamlined process, and an effort to avoid voter confusion," Deeley wrote.
"However, since my last correspondence, recent actions by the Pennsylvania Supreme Court have set Pennsylvania up to be the subject of significant post-election legal controversy, the likes of which we have not seen since Florida in 2000," she said.
Deeley was referring to Florida's results in the 2000 presidential election. The state had to recount the votes in the race between George W. Bush and Al Gore for weeks after Election Day. Ultimately, the U.S. Supreme Court voted to end a court-ordered recount.
Deeley's letter goes on to discuss a recent decision by Pennsylvania's Supreme Court, Pennsylvania Democratic Party v. Boockvar, concerning "naked ballots," or ballots returned to the county boards of elections in a declaration envelope instead of being enclosed in an inner "secrecy envelope." The court ordered that naked ballots should be thrown out.
According to Deeley's letter, everyone is discussing the significance of the mail-in ballots' deadline, but "it is the naked ballot ruling that is going to cause electoral chaos."
"Since the board voted to count the naked ballots towards the beginning of the process, the total number of said ballots we received for the June 2020 Primary were not tracked, and the exact count is unknown," Deeley wrote. She added that in 2019 the board received 3,086 absentee ballots, and 6.4 percent, or 197, were considered naked ballots.
"If you carry the percentage over, we would have received 11,211 naked ballots in the 2020 Primary. Under Pennsylvania Supreme Court's recent ruling, that would amount to 11,211 votes that would have not been counted."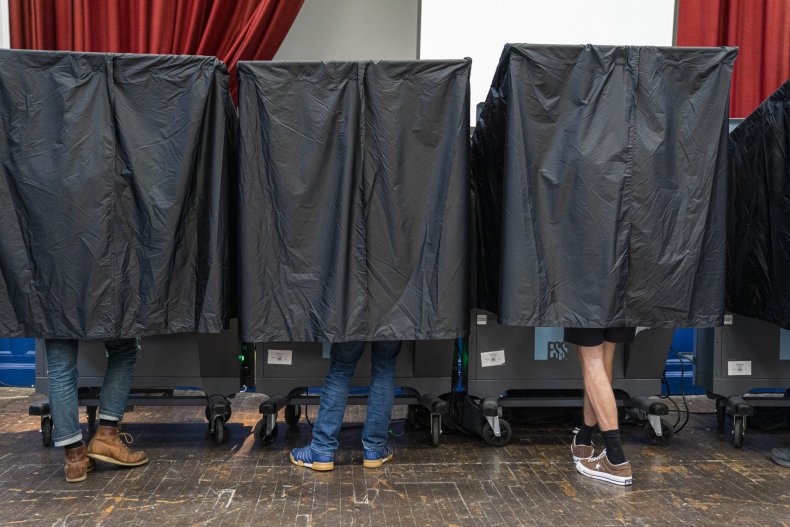 Deeley's letter then goes on to add how the estimate of the number of naked ballots is low, as the 2020 primary was the first time many people voted by mail.
"In the 2020 General Election, there will be many thousands more voting through the mail, for the very first time. It is likely that the true number of naked ballots we received in the June Primary Election was at least between 15,000 to 20,0000," Deeley wrote. "Philadelphia is likely to receive about twice as many mail ballots in the General Election as we did in the Primary. This would mean that 30,000 to 40,000 ballots could very likely be thrown out in Philadelphia alone."
While Deeley's letter outlines the concerns she has for the upcoming election, she notes that the secrecy envelope is not needed. She said that without a secrecy envelope, the state will be able to sort through ballots at a much faster pace while maintaining anonymity.
"The secrecy envelope exists now only as a means to disenfranchise well intentioned Pennsylvania voters," Deeley wrote. "I urge you, once again, to please act to eliminate the secrecy envelope requirement, though now my pleas have more urgency."
In an email to Newsweek, Mike Straub, communications director for the House Speaker Cutler, wrote that "the state Supreme Court was very clear in its ruling last week that the law requiring a proper secrecy envelope is clear and fair."
"That being said, we share the chairwoman's concerns over a potential post-election controversy, which is why the House passed HB2626 earlier this month, which would allow additional time before the election to pre-canvas mail-in ballots," Straub wrote.
"However, the governor pledged to veto that bill, and the courts acted to allow ballots to be counted after Election Day. We continue to examine legal and legislative responses to ensure our election results are finalized as accurately and timely as possible," Straub said.
Newsweek reached out to Deeley and Pennsylvania Senate President Joe Scarnati for comment but did not receive responses in time for publication.