Elections Forecasting Battle Royale: Who Was Right, Who Was Wrong?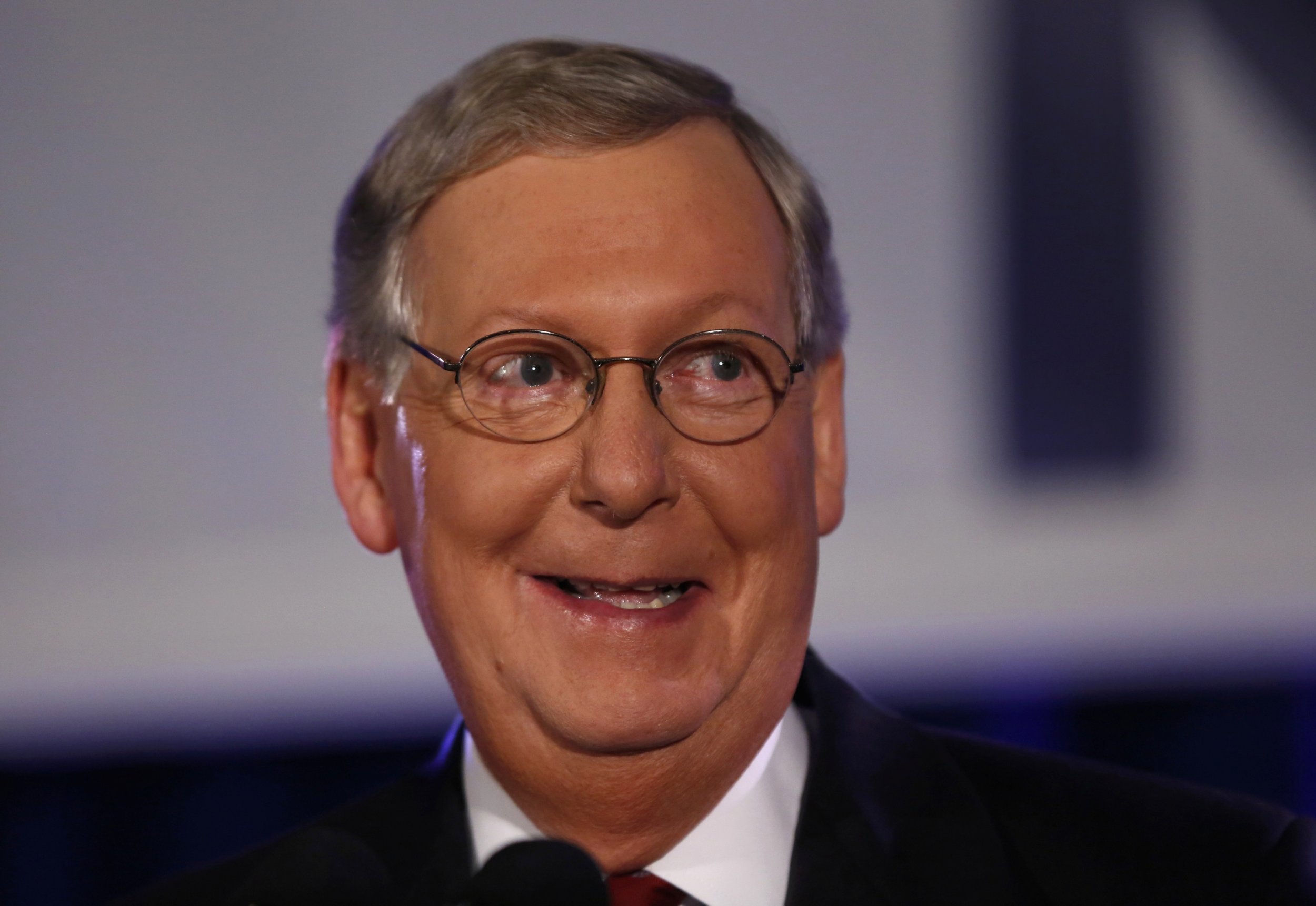 But for a few outstanding results from extremely tight races and far-flung Alaska, the 2014 midterm elections are over. Republicans won big, picking up seven seats in the Senate (they needed only six to gain control), 14 in the House, and flipping three governorships in the traditional Democratic strongholds of Maryland, Massachusetts and Illinois. The media are calling it a sweep. CNN's Wolf Blitzer repeatedly described it as "a shellacking."
Every credible analyst—and even some not-so-credible ones—predicted the GOP would gain ground, but there were still a few surprises. In North Carolina, incumbent Democrat Kay Hagan lost in a upset to her Republican challenger, Thom Tillis. In Virginia, Democratic incumbent Mark Warner kept his Senate seat by 0.6 percent of the vote when most polls showed him winning by double digits. In Illinois, President Obama's home state, Republican Bruce Rauner toppled incumbent Democratic governor Pat Quinn.
A considerable amount of time and money went into predicting the outcome of the midterms. The New York Times's The Upshot blog, Nate Silver's 538 (once a part of the Times, Silver struck out on his own in 2013), and The Washington Post, all laid down predictions. Now, with the results in, we can see who was right and who was wrong.
The New York Times: North Carolina was the only major misstep here. The Times's The Upshot blog gave Hagan a 71 percent chance of keeping her seat. Tillis beat Hagan by 1.7 points. The Times didn't forecast governor's races, which is where most of the upsets came this cycle.
The Washington Post: The Post's Monkey Cage was the wrongest of all about North Carolina. It gave Hagan a 76 percent chance of winning. But, it was most confident in its Kansas prediction: It gave Sam Brownback a 98 percent chance of victory in that tight race. The result proved that correct.
538: In Senate races, Nate Silver was wrong in Kansas but not by much. He gave independent Greg Orman a 53 percent chance of winning a Senate seat there. Orman lost by 10.7 points to Republican Pat Roberts. Like the Times, Silver also predicted a Hagan win in North Carolina, though Silver pegged Hagan's victory 2 percent less likely than the Times did. Silver's foray into predicting governors' races resulted in two big mistakes: Maryland and Kansas. Silver predicted both would go to Democrats. In Maryland, Silver gave the Democrat, current Lieutenant Governor Anthony Brown, a 94 percent chance of victory. Brown lost by 9 points. And in Kansas, Silver gave the Democrat, Paul Davis, an 80 percent chance of winning. Davis lost by 3.8 points. Silver did get it right on Florida, though: He predicted a much closer race than most polls, which turned out to be the case.
So, who was most accurate? Tough call. They were all pretty close, and it's difficult to compare the three because only 538 attempted to predict governors' races. Looking only at Senate races, 538 was the least wrong about the night's biggest upset, North Carolina, but whiffed it on Kansas. The Times and the Post both got that one right. The Times was slightly less wrong about North Carolina than the Post, so in the end the Times eked out a win.