Elective Surgeries Halted at Over 30 NY Hospitals Due to COVID Surge
More than 30 hospitals in New York will be temporarily halting elective surgeries as the state battles its latest surge of COVID-19 infections, Governor Kathy Hochul said Monday.
The news came less than two weeks after Hochul declared a disaster emergency in the state as new case numbers began to rise. The state's virus transmission was at a level "not seen since April 2020," when New York was battling its first serious bout of virus infections, according to Hochul's executive order.
The order allows the state to "utilize the Surge and Flex system," which can include placing restrictions on elective surgeries that are deemed non-essential.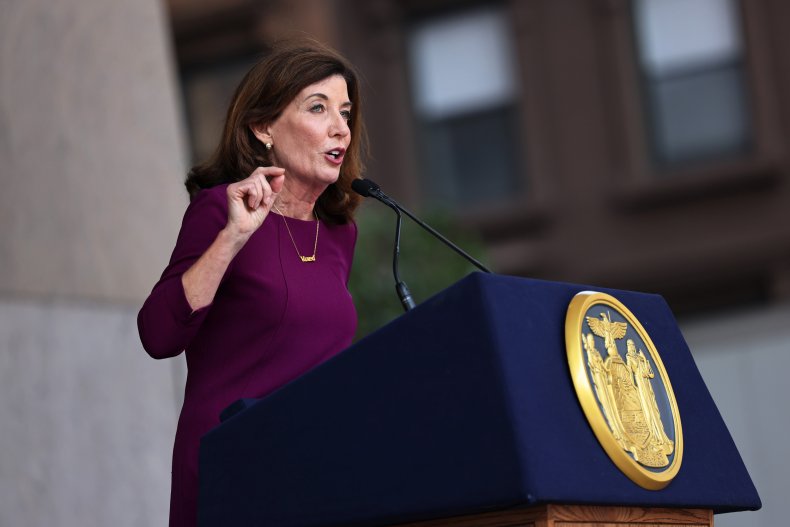 Last week, Hochul told reporters there would be no "blanket order" banning elective surgeries in hospitals across the state, according to the Rochester-based station WHEC-TV.
Hochul reiterated during a Monday afternoon press conference in New York City that officials will not be issuing a widespread directive to hospitals regarding elective surgeries.
"We've learned a lot from that experience to not just have a one-size-fits-all approach, make it more targeted to the hospitals that really are in trouble, or the hospital systems in a region," Hochul said.
The governor said her office would later Monday release a list of hospitals that will be halting elective surgeries. The number of hospitals on that list will "probably be around 30," according to Hochul. She said her team worked on the strategy "24 hours a day" in collaboration with health care providers.
"We did not want to return to a scenario in the early months of the pandemic where there was a wholesale shutting down of elective surgeries, regardless of what the infection rate was in a region," Hochul said.
Earlier Monday, Hochul shared the state's updated COVID-19 data, which showed a 4.82 percent seven-day average positivity rate. As of Monday, Hochul said no new cases of the COVID-19 Omicron variant had been detected in New York since the eighth positive case of the variant was confirmed in New York last week. Even so, the governor noted that reporting delays can occur over weekends and said officials were awaiting additional information about the variant from the U.S. Centers for Disease Control and Prevention (CDC) and other health officials.
A couple of hours after the press conference, Hochul said on Twitter that four additional COVID-19 cases of the Omicron variant had been detected in New York.
The Omicron variant was first reported to the World Health Organization on November 24 and identified as a "variant of concern" two days later.
The first Omicron variant case in the U.S. was identified in California last week. It has since been detected in several other U.S. states.
Newsweek reached out to the CDC for comment.