'Electric Avenue' Meaning? Trump Video Uses Song About Race Riots and Police Brutality
Donald Trump has taken to Twitter to mock Joe Biden's presidential campaign with a bizarre animated clip—and the song used in the tweet has left many scratching their heads.
The 1983 song "Electric Avenue" can be heard in the clip which features an animated Biden pushing himself on an old fashioned railroad hand car after a freight train bearing "Trump Pence" and "KAG 2020" speeds through an abandoned town.
Many of the Democratic nominee's more unusual quotations can be heard throughout the short video, which had received more than 180,000 likes at the time of reporting.
However, the song "Electric Avenue" is by Black Guyanese-British artist Eddy Grant and it is about the 1981 Brixton race riots in London when the eponymous street became a site of upheaval and violence.
It is not known whether Trump received permission from Grant to use the song and Newsweek has reached out to the musician for clarification—the president has a track record with using songs without permission, prompting complaints from numerous artists over the years.
"Electric Avenue" is from Grant's 1982 album Killer on the Rampage, written in response to what is also known as the Brixton uprising.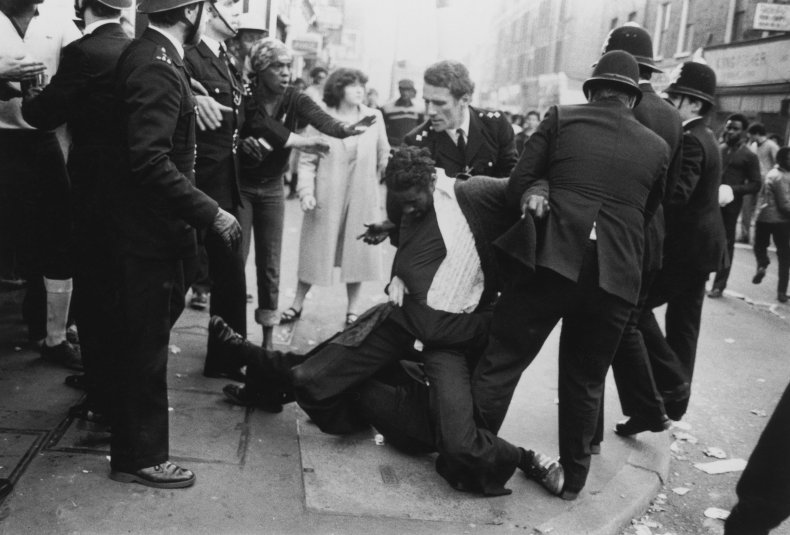 The disturbances took place in the mostly African-Caribbean community in the south London neighborhood due to growing tensions from high unemployment, poor housing, and high crime rates. Tensions were further stoked by rumors of young Black men being treated unfairly by the police.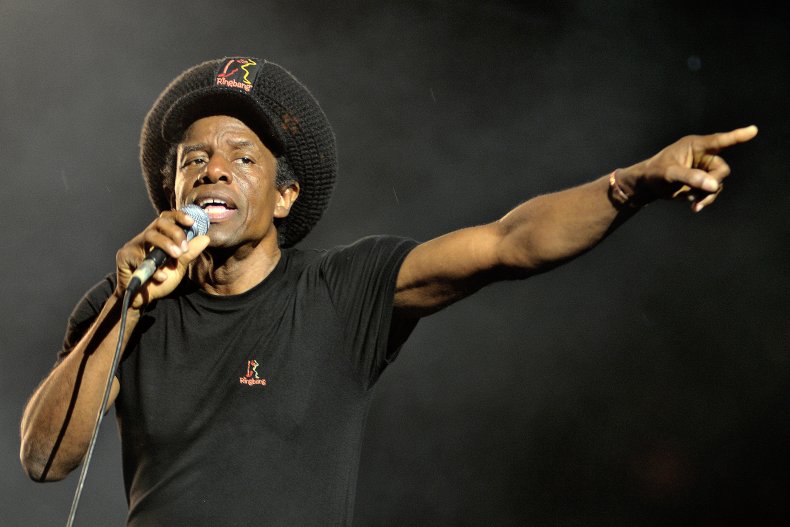 According to reports from the BBC, around 300 officers and 65 members of the public were injured, over the three-day riots, in what has become one of the city's worst modern-day disorders.
Grant spoke about how "Electric Avenue" came to be in a 2018 interview with The Guardian.
"Just before leaving England, I'd watched the Brixton riots unfold on television," the now 72-year-old wrote. "I'd seen the Notting Hill riots starting a few years previously. I wrote down: 'Now in the street there is violence,' and the song just flowed from there. I had been talking to politicians and people at a high level about the lack of opportunity for Black people, and I knew what was brewing."
Grant added: "The general attitude was: 'Oh come on, Eddy, you mean rivers of blood?' I myself might have been successful, but I could have easily been one of those guys with no hope, and I knew that when people felt they were being left behind, there was potential for violence. The song was intended as a wake-up call."
Having already reached number two in the U.K. singles chart after its initial release in 1983, the song became a hit in the U.S., spending five weeks at No. 2 on Billboard Magazine's Hot 100 charts.