Electric Bike Explodes, Leaving Father and Daughter in Critical Condition
A father and daughter in China have been left in an extremely critical condition following an explosion involving an electric bike.
According to Global Times, Wei Shengli and his daughter Wei Jiaqi both suffered serious burns to over 90 percent of their bodies after the bike spontaneously combusted in Hangzhou in the Eastern Chinese province of Zhejiang.
Han Chunmao, the director of the Department of Burns of the Second Affiliated Hospital Zhejiang University School of Medicine where the father is being treated, told the Chinese state-affiliated news outlet the man is on a ventilator and being treated for combat shock.
"His condition this morning was a bit more stable than yesterday and his consciousness is also clear," he said.
Doctors are also reportedly monitoring a hematoma in the patient's brain.
His daughter, meanwhile, is being treated at the Children's Hospital at Zhejiang University School of Medicine, where she too remains in a critical state.
She suffered burns to 95 percent of her body compared with her father who had over 90 percent and has undergone a tracheotomy and wound treatment.
According to local media reports cited by Global Times, the girl has been placed on a ventilator and is suffering from shock and acute respiratory distress syndrome.
She has also reportedly suffered a respiratory tract burn and aspiration pneumonia.
Han told the news outlet that the next few days will be critical in determining whether they recover.
"The biggest difficulty is infection. After so many wounds were exposed, they could not be repaired in time," he said.
A video of the explosion and its aftermath has been posted to Twitter by the Chinese news outlet.
The footage, which appears to have been captured by a nearby security camera, shows the electric bike traveling at moderate speed down the left-hand side of the road, in front of a similar vehicle.
Suddenly the bike becomes engulfed in flames and thick black smoke begins billowing out of the wreckage.
Several individuals can be seen rushing to the aid of those injured.
Another is able to put out the fire using a nearby extinguisher.
The video ends on an image of the wreckage of the bike.
It comes just months after five people, including a five-month-old baby, were hospitalized in southwest China after an electric bike caught fire inside the elevator of a residential building.
Footage of the incident was widely shared on China's largest social media platform, Weibo, at the time, and captured the dramatic moment the elevator became filled with smoke and fire in a matter of seconds.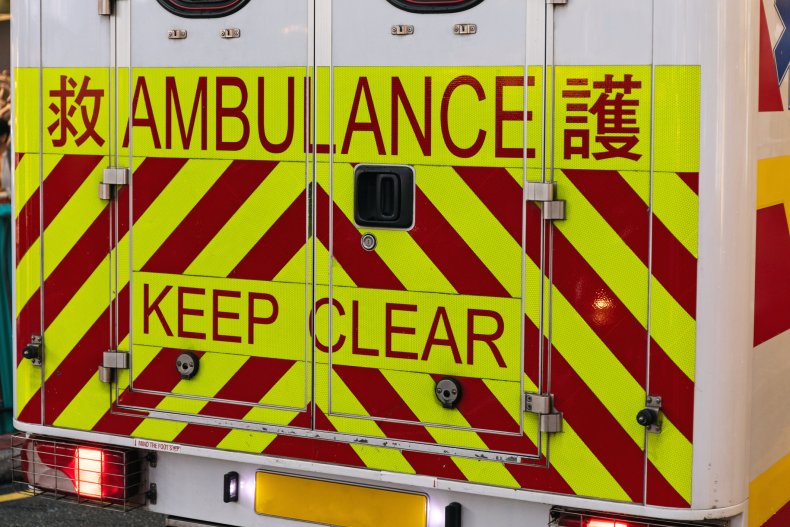 The incident, which occurred in Chengdu, capital of the Sichuan province, left the five-month-old girl and her 55-year-old grandmother in need of critical care, with three others also incurring injuries.