Make the Electric Chair Great Again, North Carolina Lawmaker Says, Co-Opting Trump's Slogan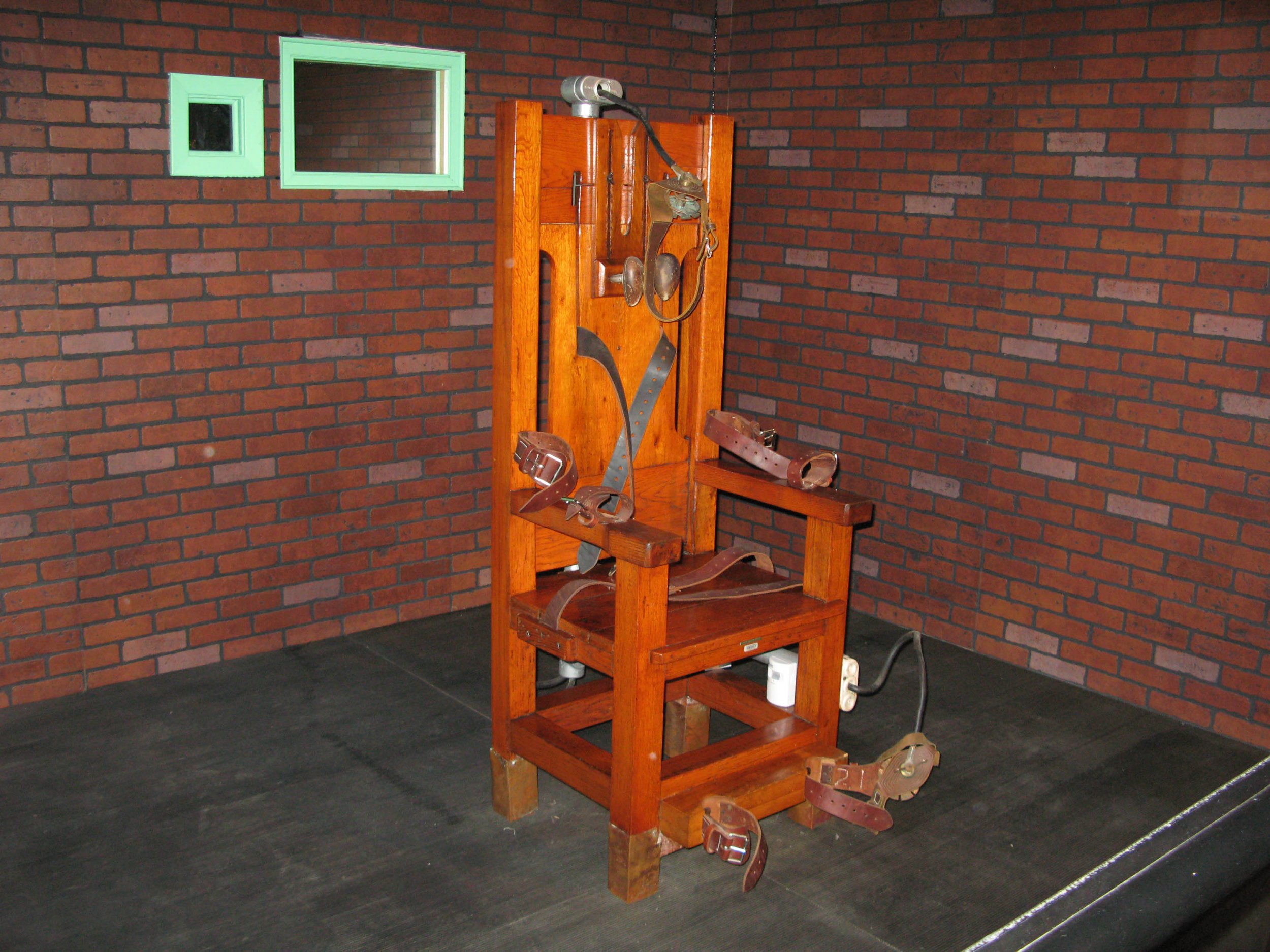 A North Carolina lawmaker played off President Donald Trump's signature slogan to express his desire to bring back the electric chair as a method of execution, The Hill reported Friday.
State Representative Justin Burr, a Republican, penned a Facebook post Tuesday explaining North Carolina's recent death penalty history and finishing off with the hashtag #MakeTheChairGreatAgain, co-opting Trump's "Make America great again" mantra that helped usher him into the White House.
"The chair was originally used to put inmates to death by electrocution. After North Carolina switched to executing inmates by lethal gas, the chair was converted and put to use in the gas chamber until the late 1990s," Burr wrote.
"Justice was served to nearly 200 convicted murders in this chair. The chair has been in the possession of our state history museum since 2000. I think it's time to put it back to work. #MakeTheChairGreatAgain."
North Carolina is one of 31 states with the death penalty but has not executed anyone since 2006. Lethal injection became the state's sole method of execution in 1998. Nine other states still have the electric chair, but lethal injection is their primary method, according to the Death Penalty Information Center. Currently, there are 145 people on North Carolina's death row.
It's unclear why Burr brought up the issue, but the method of electrocution has been ruled by many states to be cruel and unusual punishment, which is why lethal injection became more of the norm for executions.
Even the use of lethal injection has been the subject of widespread controversy. In April, Arkansas executed four prisoners in a span of eight days, just before one of the three drugs used in the injection was set to expire. Before those executions, Arkansas had not carried out a death penalty since 2005.