Romanian Patient Dies After Electric Scalpel Sets Her On Fire During Surgery
A 66-year-old woman who was undergoing surgery in Romania to remove tumors in her pancreas died after an electric scalpel set her on fire during the procedure, The Guardian reported.
The surgery took place at the Floreasca hospital in Bucharest's urgent care department on December 22. Contravening regulations, the woman had been treated with an alcohol-based disinfectant before surgery. When the electric scalpel made contact with her skin, the disinfectant caught quickly caught fire.
A nurse doused the flame with a bucket of water. The woman suffered burns to 40% of her body in the incident. The surgical procedure was halted and the patient was rushed into treatment for her injuries.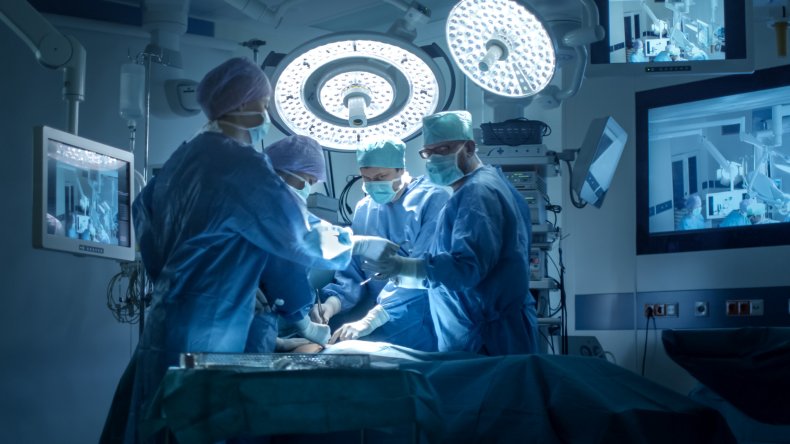 Attempts to save her life were unsuccessful and she passed away on Sunday.
Romanian politician Emanuel Ungureanu is serving as an advocate for the woman's family. This morning, he posted on Facebook stating that he has filed a criminal complaint against the hospital.
Ungureanu is a member of the opposition Save Romania Union party, and has made public health a major element of his political activities. A former social worker, he campaigned for office on improving wait times for transplant patients. In June, he co-sponsored a bill that would ban tobacco advertising, shop displays and event sponsorships.
According to the BBC, health minister Victor Costache released a statement on the incident, reading "We hope to learn from this troubling episode. Both myself and the Ministry of Health team that I coordinate will do everything possible to find out the truth."
The family said that they did not know the details of the woman's injury and death until it was reported in the media. They are still asking for a complete account of how the electric scalpel was used in conjunction with the flammable disinfectant.
Romanian news service Mediafax reported that the patient was believed to be allergic to iodine, which is the more commonly used disinfectant in surgical procedures like hers. However, it is uncertain as to what tests were performed to determine that allergy.
According to the European Union's Eurostat initiative, Romania spends the least per capita on its healthcare system of any European country. It leads in a number of negative indicators including infant mortality, treatment-resistant infections acquired during hospitalization and cancer mortality.
The country's aging infrastructure and lack of doctors has been blamed for poor medical outcomes.