Electric Scooter 'Public Nuisance:' San Francisco to Regulate Startup War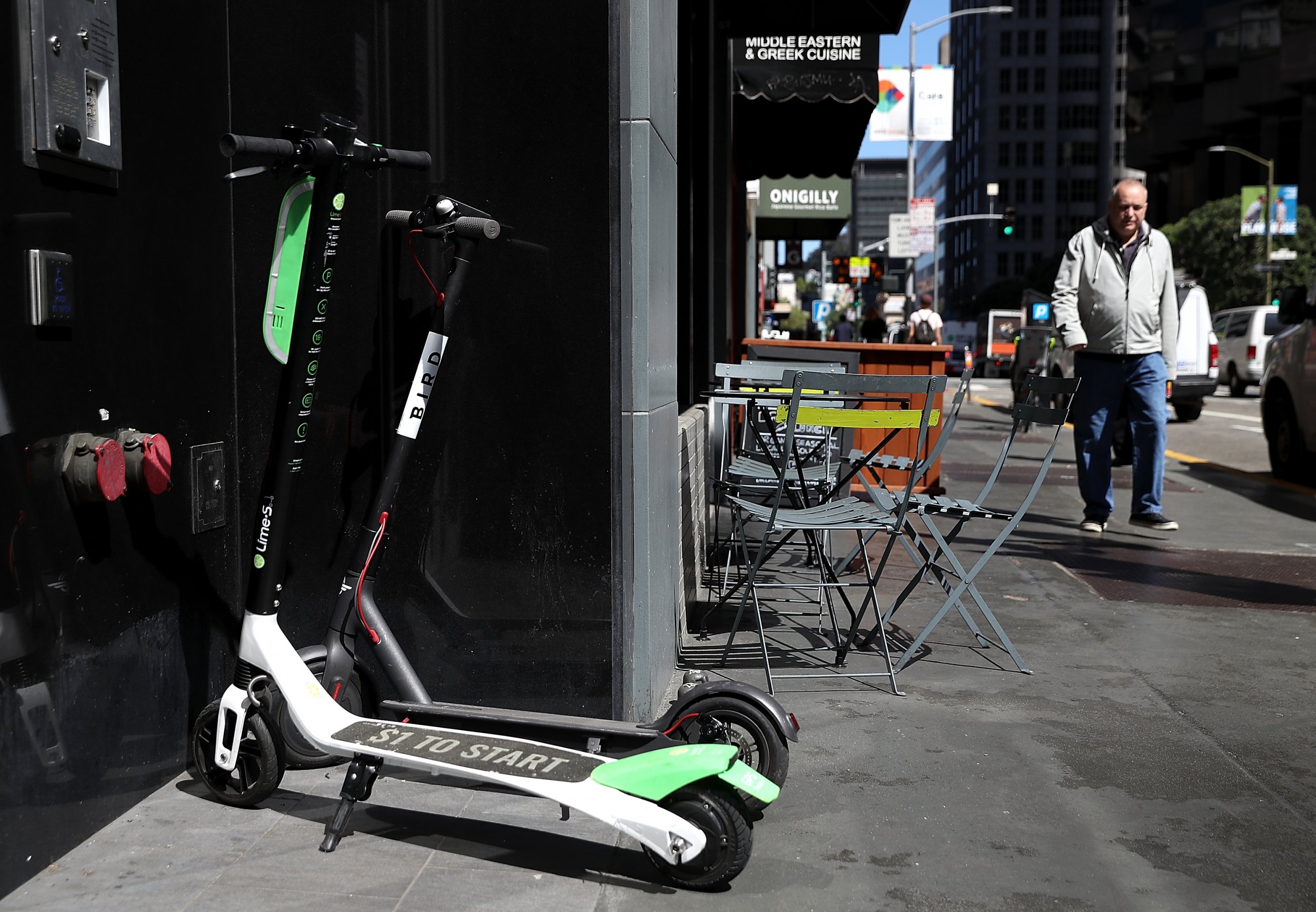 On the streets of San Francisco, three companies operating in murky legal territory are being accused of wreaking havoc on the public. They are not in the business of alcohol, drugs or international finance. They are in the business of scooters.
Specifically, dockless motorized scooters that can be unlocked via smartphone, ridden for the day and then left anywhere you like. Their popularity has boomed in recent weeks, to the point that politicians and the wider local government are now having to step in and help regulate the most popular startups behind the craze.
This week, as reported by Ars Technica, San Francisco's city attorney Dennis Herrera sent cease and desist letters to three such start-ups: Bird ($115m funding), Spin ($8m funding) and LimeBike ($132m funding). He accused the businesses, which are in competition with each other, of being a public nuisance.
"My office has continued to receive numerous complaints from members of the public and city officials and departments about dangerous operation of [the] scooters," Herrera wrote in identical messages to the three U.S. companies, dated April 16. He insisted that they now work to improve riding and parking policies.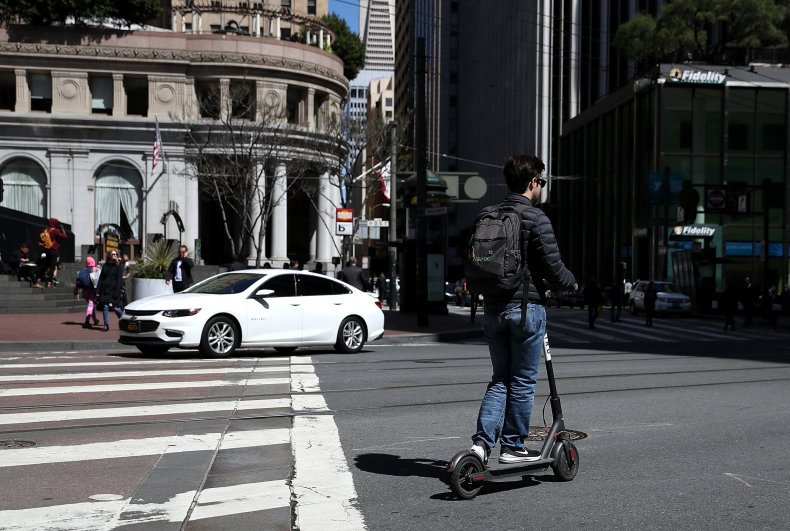 The attorney continued: "Customers are driving the scooters on the sidewalk, imperiling pedestrians and themselves. Customers are also leaving scooters in the public right of way, creating falling hazards and impeding the safe use of sidewalks, access ramps, and other facilities that enable persons with disabilities and seniors to navigate this city." He added that the firms are "not quickly relocating scooters" and noted that riders are often spotted zipping around without helmets.
The companies have each been ordered to return a full written report to the politician's office by April 30, detailing how they plan to solve the mounting issues. The letter is separate to ongoing legislative efforts in the city, Herrera added.
TechCrunch has previously reported on how the San Francisco Municipal Transportation Agency is seeking to push new rules on the startups, an attempt to "regulate motorized scooter sharing in the public right-of-way." More than 1 million people use San Francisco's sidewalks every day, officials stress. City officials ruled on Tuesday that the companies will soon need scooter permits to operate legally.
The Associated Press reported that San Francisco's Board of Supervisors will establish financial penalties of $125 per scooter if rules are broken.
"Spoiled brats"
Supervisor Aaron Peskin said plans will roll out next week. "Sidewalks are for pedestrians and strollers and disabled individuals and wheelchairs," he noted. "We're not trying to ban them, but we want to make sure that they're operating in a way that is helpful to the transportation problems of San Francisco."
But in an interview with Mercury News, he claimed the startups' executives were behaving like "a bunch of spoiled brats." He said: "They dumped thousands of these on city streets, harking back to the bad old days of asking for forgiveness rather than permission. San Francisco has learned from the earlier experience of Airbnb and Uber that we should be at the table from the beginning and not after the fact."
Bird spokesperson Kenneth Baer said in a statement on Tuesday: "We received the letter from the San Francisco City Attorney and we are taking his concerns and recommendations for improving Bird in San Francisco very seriously.
"We are confident that by continuing to work with the city, we can build a framework that can make San Francisco a leader in bringing new mobility options that curb traffic and greenhouse gas emissions," Baer continued. Starting this week, the company will start forcing its customers to take a picture showing where they parked the scooter and will suspend "frequent violators," the spokesperson added.
Spin and LimeBike did not respond to request for comment.