Electric Scooters Cause Alarm in U.S. By Blaring Threat to 'Call the Police'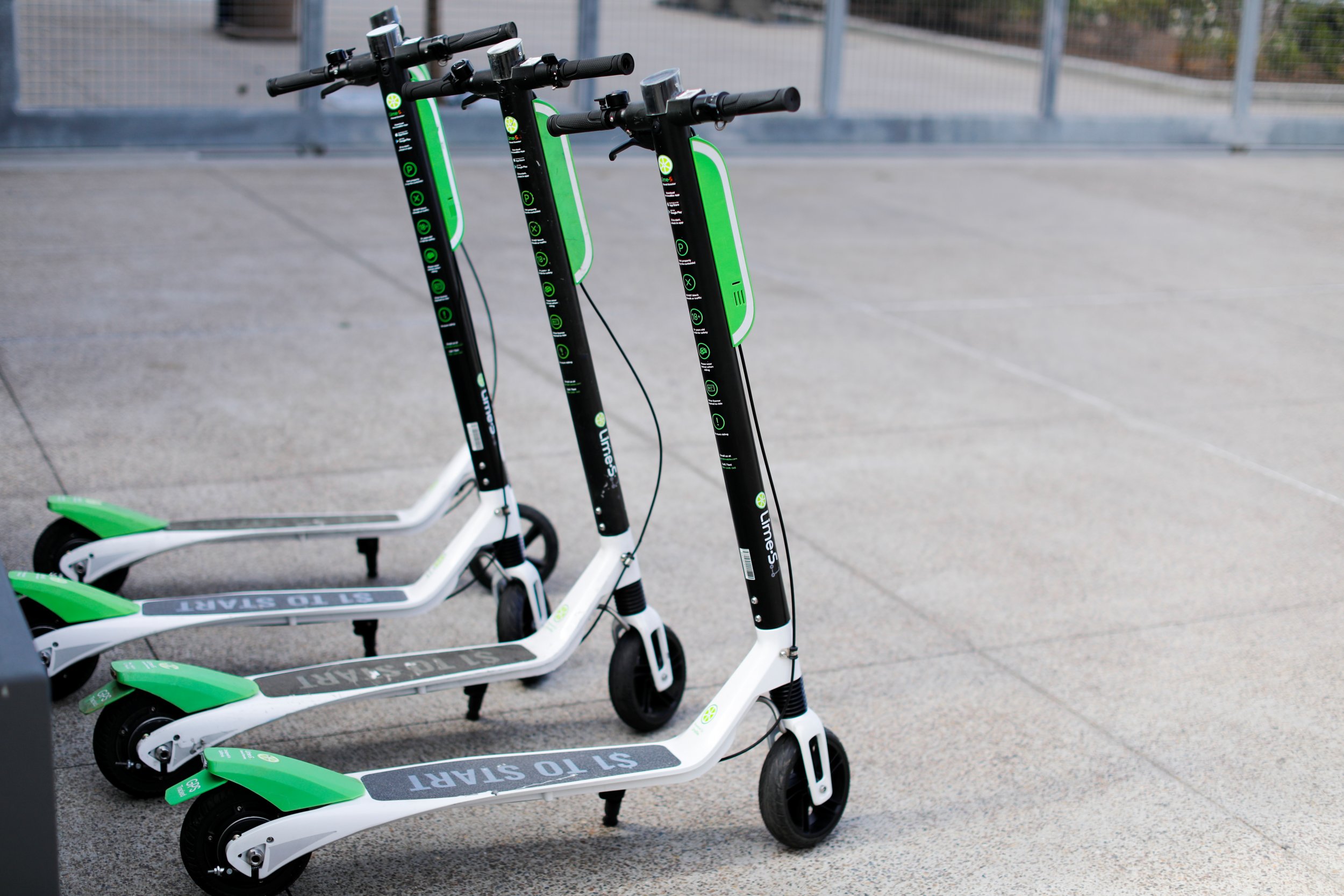 Electric scooters developed by Silicon Valley company Lime have been criticized for threatening to call law enforcement on anyone who stands on the vehicles without paying. In a computerized female voice, the warning blares: "Unlock me to ride me, or I'll call the police."
According to The Guardian, which reported on the threat coming from a scooter located in Oakland, California, Lime has also programed them to produce "robot noises" that easily attract the attention anyone in the vicinity of the rentable devices. Brief footage of the warning was uploaded to Instagram on March 31 by user "dba_jun" who jokingly commented under the clip: "Such a sweet voice."
Alongside Bird and Spin, startup Lime's dockless scooters—which are unlocked via smartphone and can be ditched anywhere—have been accused of being a public nuisance by officials in U.S. cities including San Francisco, which this week banned the companies from operating without a permit. In April, the firms were hit with cease and desist letters by San Francisco's attorney Dennis Herrera.
But the scooters, now being placed around California largely without local government approval, could have more serious implications for residents in cities such as Oakland and Berkeley, officials have said.
Local councilmember Rebecca Kaplan, who is now attempting to advance legislation covering the scooters, suggested to The Guardian that recent racial tensions in the region mean the devices' warnings could be construed as a "death threat" by black citizens. She made the comments in the wake of controversy that erupted after a white Oakland woman called the police on a black family who were barbecuing in a public park, and other occasions police was called to attend to black people going about their daily lives.
"Having a random voice yelling out, 'I'm going to call the police on you,' it's really scary," Kaplan told Guardian reporter Sam Levin, adding: "This is not only an annoying noise, this is a threat to people." Local police departments in Oakland and Berkeley said they were not aware of the Lime warnings.
A spokesperson for the startup said new models of the scooters had been updated to no longer shout the message. He added that the technology, described as an "anti-theft alarm," did not actually have a direct line to law enforcement. Lime did not respond to a request for comment from Newsweek.
According to CrunchBase, Lime has raised more than $380 million in funding to date.
The sudden rollout of the electric scooters in the U.S. this year has sparked a debate over how Silicon Valley companies operate in 2018. San Francisco supervisor Aaron Peskin told Mercury News in April that tech executives were acting like "spoiled brats." He said: "They dumped thousands of these on city streets, harking back to the bad old days of asking for forgiveness rather than permission."