Burundian Agents Tortured Critics With Electric Shocks and Melting Plastic Says HRW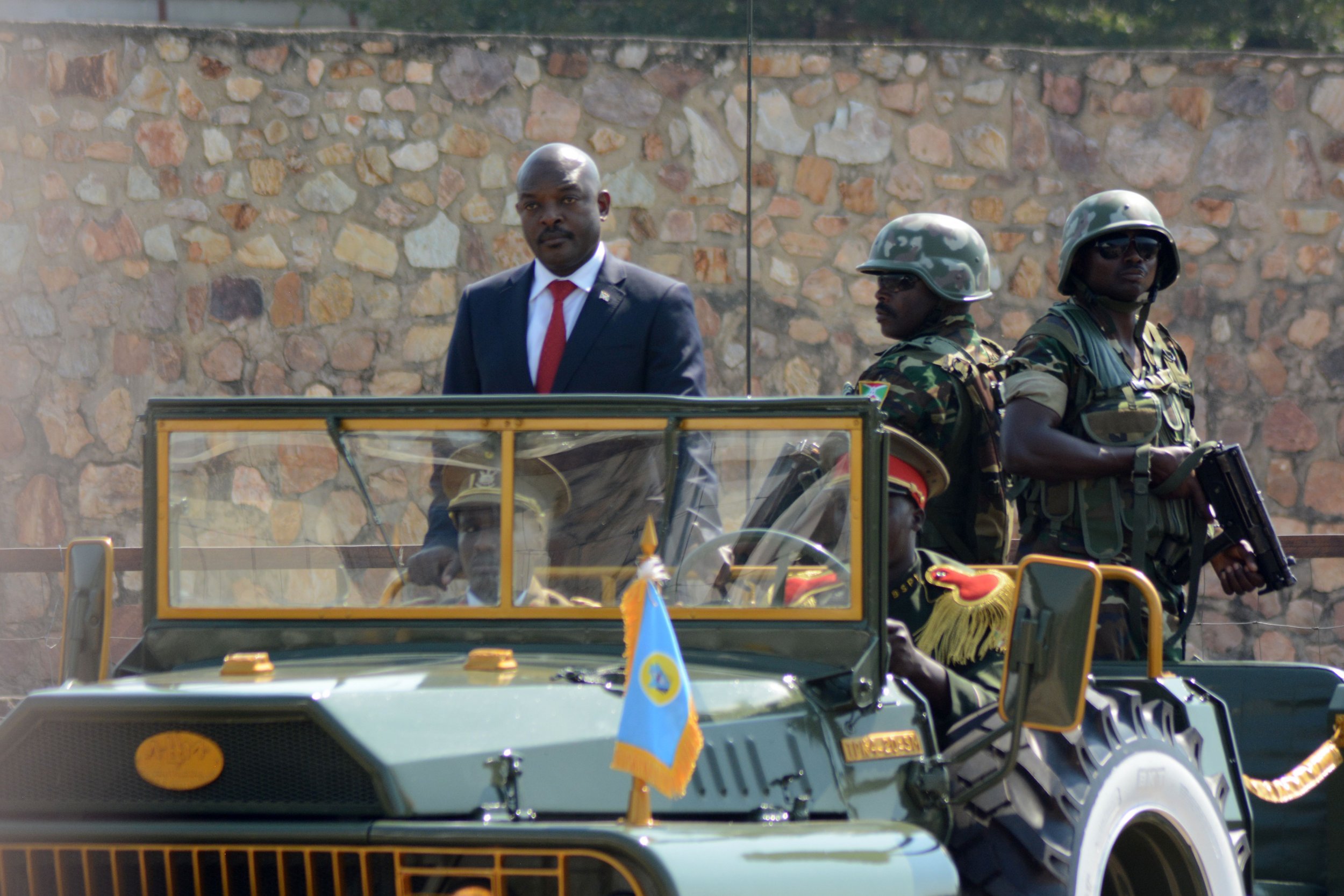 Electric shocks, pliers applied to genitals and dripping melting plastic onto victim's bodies are some of the torture methods employed by Burundian intelligence services, according to a human rights agency.
Burundi's national intelligence agency, the Service Nationale de Renseignements (SNR), has been involved in a crackdown on opposition activists since April 2015, when President Pierre Nkurunziza announced that he was standing for a third term in charge of the East African country. He was re-elected in July.
Agents of the SNR have viciously tortured scores of supposed opposition supporters, according to a report published on Thursday by Human Rights Watch (HRW). Intelligence officials have also collaborated with the Imbonerakure, which is officially the youth wing of Burundi's ruling party, the National Council for the Defense of Democracy-Forces for the Defense of Democracy (CNDD-FDD). Unofficially, the Imbonerakure is a youth militia that is seen to command more power than the police and is known for its ruthless violence towards anti-government critics.
Hundreds of people have been killed since the conflict in Burundi began following Nkurunziza's announcement of running for re-election. The violence has displaced almost 270,000 people—mostly to neighboring Tanzania and Rwanda—as security forces and opposition militias have traded tit-for-tat killings and attacks. The crisis has raised fears of a full-scale civil war in Burundi, which only emerged from a 12-year civil conflict that claimed some 300,000 lives in 2006. The United Nations (U.N.) has also recorded at least 651 cases of torture in the year starting April 2015, most of which took place during periods of intense crackdowns on political opposition.
The violence has also taken on ethnic undertones, with reports of members of the Tutsi minority being targeted. That has brought to mind the specter of the Rwandan genocide, where some 800,000 Tutsis and moderate Hutus were killed in the space of four months in 1994 by Hutu extremists. Burundi and Rwanda have similar ethnic makeups, with around 85 percent of both populations being Hutu and 15 percent Tutsi.
HRW interviewed 40 victims of torture since April, coming from nine provinces across the country, plus the capital Bujumbura, where much of the recent unrest has been focused. The victims reported suffering vicious forms of torture at the hands of SNR agents, who were often collaborating with members of the Imbonerakure. The SNR's headquarters in the Rohero neighborhood of Bujumbura have several unofficial, hidden cells in which tortured detainees are hidden from international monitors, according to the victims. The Burundian government in April welcomed a proposal to deploy a U.N. police force in the country to monitor the situation.
Members of the Imbonerakure—which means "those who see far" in the Kirundi language—frequently arrest people at border crossings with Rwanda and accuse them of collaborating with anti-government forces. Nkurunziza's government has consistently accused Rwanda of seeking to depose it, and several organizations, including the U.N., have documented testimony from Burundian refugees who claim that Rwanda has recruited and given them military training with a view to fighting against the government in Bujumbura. Rwanda has denied the allegations and pledged to relocate many of the 79,000 Burundians seeking refuge in the country in order to avoid such allegations.
In a response to HRW, Burundi's public security minister Alain Guillaume Bunyoni, said it was "unthinkable" that police could have mistreated detainees and that it was a "serious error to assert gratuitously" that security forces were involved in torture or mistreatment of government opponents. SNR chief Etienne Ntakarutimana did not respond to HRW. A spokesperson for the Burundian Presidency was not immediately available to comment.