The Electrical Life of Louis Wain follows the life of the eccentric artist who was best known for drawing cats, Louis Wain, played by Benedict Cumberbatch.
The film, directed by Will Sharpe and co-written by Simon Stephenson and Sharpe, features numerous big names including Olivia Colman as the narrator, Claire Foy, Andrea Riseborough, Toby Jones as well as Taika Waititi.
The movie will be out in theaters on October 22 before moving to the small screen on Amazon Prime on November 5.
**WARNING: Ahead are spoilers for The Electrical Life of Louis Wain**

Was Louis Wain a Real Person?
Louis Wain was indeed a real person. He was born in 1860 in London, one of six siblings and the only male. He had a cleft lip, which, as the film suggests, he feared would make him undesirable.
At the age of 20, his father died and he became responsible for earning money to support his mother and his five sisters, none of whom married.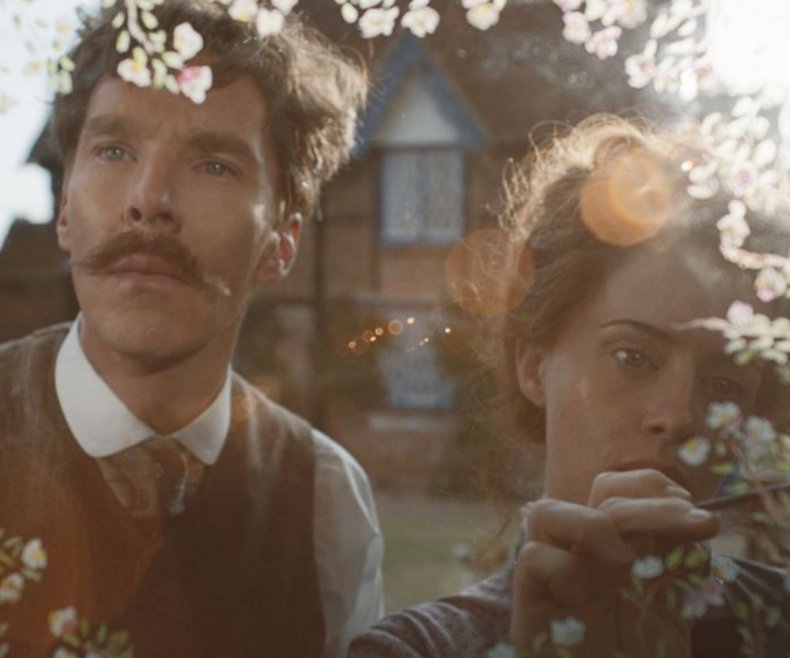 At this time, he was working as an art teacher, but he had to take up more freelance work to pay the bills. He ended up making this his main profession.
He would mainly draw livestock, as photography was not widely used, most notably for The Illustrated London News where his work got noticed and gained some success.
In 1883, he married his sister's governess, Emily Richardson (played by Claire Foy). In the film, this was considered to be a gross impropriety due to their differences in station, as was uttered by his eldest sister, Josephine (played by Riseborough).
The movie portrays the following few years as joyous for the Wain couple, but his sisters become distant from their brother.
Still, it was this relationship that sparked the creation of his most famous character: Peter.
Peter was the couple's pet cat, which they took in after they found him outside in the rain. When Emily was diagnosed with breast cancer, Wain would attempt to lift her spirits by drawing caricatures of the cat.
After Emily died in 1887, Wain became a prolific illustrator of his cartoonish large-eyed cats.
The anthropomorphized cats were regularly sought out, and were printed over many pages of The Illustrated London News, as well as in other publications.
However, Wain's business acumen was not his strong suit, and as the film shows, he failed to gain patents for much of his work, meaning he and his family struggled financially.
Wain also suffered with mental health difficulties throughout his life and when he was an elderly man, he was committed to a mental health ward in South London by his sisters once his behavior became harder to cope with.
While living in the pauper's ward, he was discovered and soon a campaign saw many raising funds to have him moved to a more comfortable location. Even the likes of author H.G. Wells lent his name to the cause.
He was eventually moved to Napsbury Hospital, north of London, where he died in 1939, aged 78.
The Electrical Life of Louis Wain is out in movie theaters on October 22, and on Amazon Prime on November 5.