Electrify America to Double Number of Electric Vehicle Chargers in US by 2025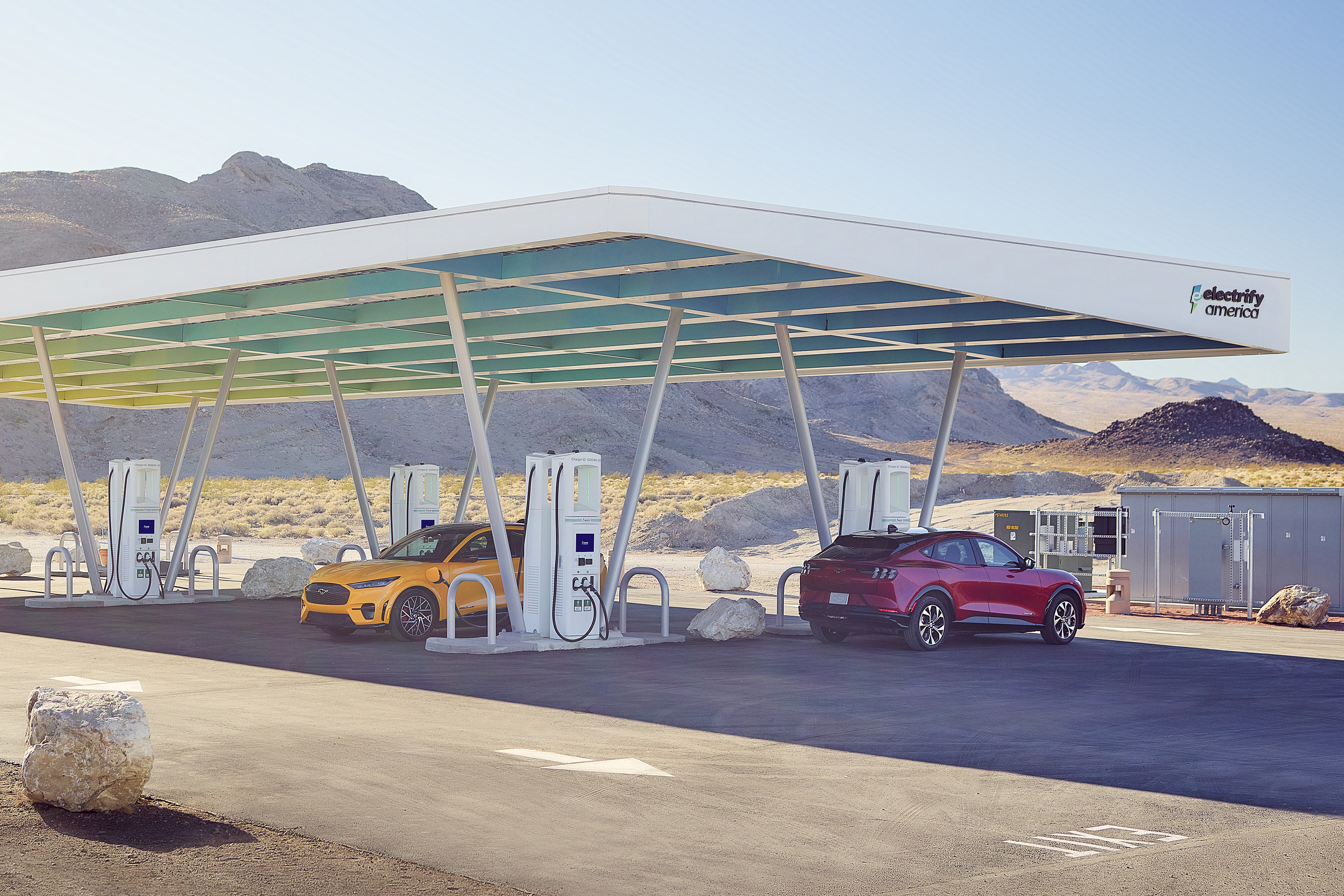 Electrify America and Electrify America will boost the number of electric vehicle chargers in North America to 10,000 by 2025. The companies, which are part of Volkswagen Group, already had plans in place to expand its footprint to 800 charging stations and 3,500 individual chargers the U.S. alone by the end of 2021.
Electrify Canada, the company's arm for Canadian operations, has previously announced plans for 32 charging stations. This new plan ups that commitment to 100 stations and 500 chargers over the next half-decade.
"We have decided to double our current charging infrastructure in North America over the next four years to help meet the need for the rapid growth expected of electric vehicles by virtually all the auto manufacturers, and to help make EV adoption more accessible and attractive than ever." said Giovanni Palazzo, president and chief executive officer, Electrify America.
"We are making this commitment to support the plans by major automakers and the U.S. and Canadian governments to help the transformation to an electric mobility transportation system."
The new 'Boost Plan' builds on previously announced expansion commitments and ups the power at the stations as well. Electrify America, which is in charge of U.S. operations, is already committed to spending $2 billion over 10 years on zero emission vehicle infrastructure, education, and access.
As part of the plan, Electrify America will add Hawaii, North Dakota, South Dakota, West Virginia, Wyoming and Vermont to its list of states that it operates charging stations in. When those stations open, it will give the company a presence in 49 U.S. states and the District of Columbia.
Electrify America already has two cross-country and two coastal routes of travel open for drivers. The Boost Plan will add a new electric vehicle charging highway in the upper Midwest.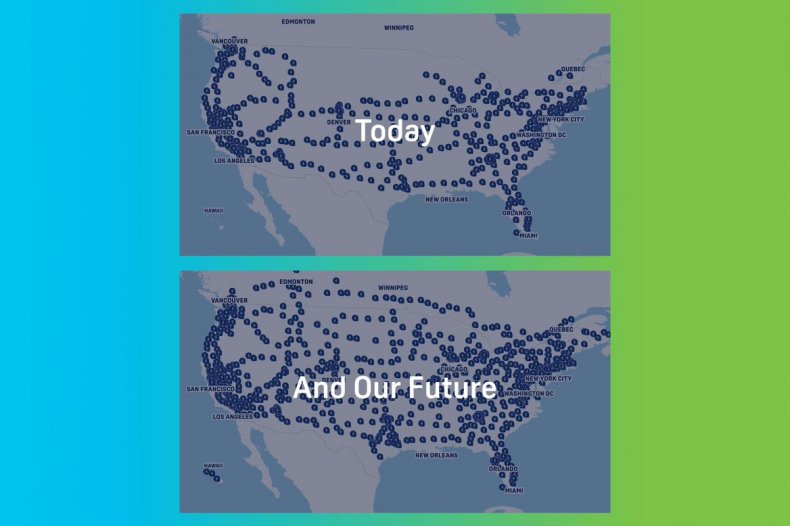 Electrify Canada's 68 new charging stations will expand the company's network into Saskatchewan, Manitoba, New Brunswick, Nova Scotia and Prince Edward Island. This will allow most electric vehicles to be able to drive from Halifax, Nova Scotia to Victoria, British Columbia. Charging infrastructure in British Columbia, Alberta, Ontario and Quebec will also be enhanced.
The Plan will increase the deployment of 150- and 350-kilowatt chargers. These fast chargers allow modern vehicles to be charged at their fastest rate possible. Cities including Austin, Detroit, and Minneapolis/St. Paul will be the biggest recipients of these ultra-fast charging stations alongside towns in the Central California and San Joaquin Valleys.
The company is using customer insights and data to select build sites. They are committed to installing charging stations at metro and highway locations that are in close proximity to amenities. Select stations will have a canopy that will help shelter customers from the elements. Enhanced lighting is also on the table. Plug & Charge capability will be available at every station for equipped vehicles.
Integrated battery storage solutions at charging locations will be employed to reduce the impact of charging on the power grid during high-use times.
Electrify America has installed an average of four stations per week since its first charging station opened in 2018.