"A cigar is a sort of a thing, not exactly a pleasure, but the crown and outward sign of pleasure," wrote the Russian author Leo Tolstoy in Anna Karenina. Of course, a cigar has never been just an instrument of pleasure; it's also a cultural object, revered since its earliest days, when the Taíno people—the original inhabitants of Cuba—cultivated tobacco for religious purposes. They consumed it in such immense quantities that their shaman entered a trance, in which state he would receive whatever divine wisdom could make itself clear through the fug of tobacco smoke.
It was a highly ritualized affair, and although most modern cigar smokers have given up hoping for divine wisdom to emerge from the blue smoke and silvery ash of a good cigar, even today, part of the point of enjoying cigars is the reassuring ritual—and the opportunity to accessorize. And smokers do like to have the right accoutrements necessary to do a cigar justice: cutter, lighter and case among them.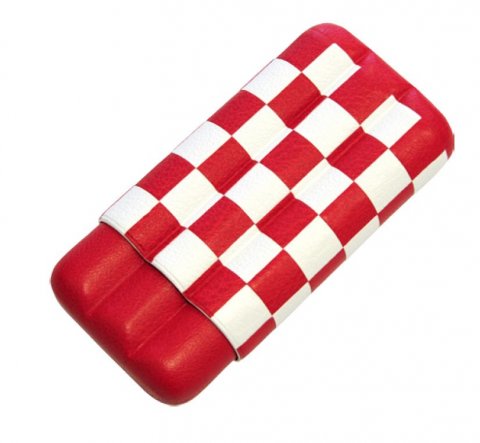 Besides, it is a matter of practicality. Given Europe's restrictive legislation, summer is the season of the al fresco smoke: Cigars need to be transported to the great outdoors, and to date the best way that I have found of doing this is to use one of the pocket humidors made by the French craftsman Patrick Fallon.
I first came across them in the Davidoff store on St. James's Street in central London and was intrigued by their shape, their varied colors and their surprising robustness. You could tell they were designed by someone who knew about cigars, as they were capable of accommodating the girth of the majestically dimensioned cigars popular today.
However, it was only when I visited the workshops of Falloncuir, Fallon's leather goods business near Annecy, close to France's border with Switzerland, that I realized just how fanatical he is about his cigars—and how much thought he has put into revolutionizing the design of the cigar case.
Fallon is an ardent traveler and motorcyclist. Both these passions were to play an important part in the genesis of his pocket humidor. The problem with most attractive cases is that if a cigar spends too long in one, it will dry out. The other is that, since the majority are made of leather, they provide enough protection to carry cigars in a briefcase or the pocket of a business suit—but they are not equal to the sort of life Fallon leads, which might include polar expeditions and a visit to a rain forest. In these situations, the only practical option was threaded plastic tubes that screw together; effective, but ugly.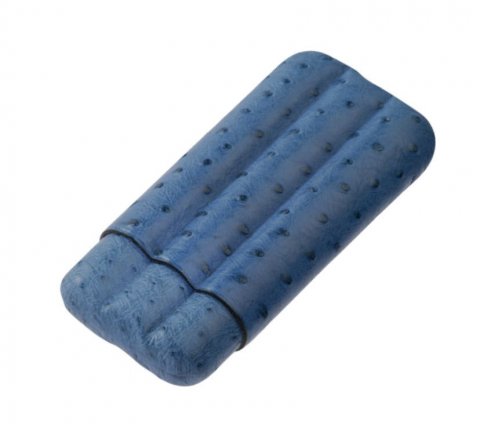 Fallon's genius was in finding a way to manufacture a cigar case that once closed becomes effectively airtight; on pulling the top and bottom apart, there is a slight pop as the air lock is broken. This is the key to keeping cigars in peak condition for days on end—Fallon claims a maximum storage time of five to seven days, but I know of someone who has left cigars in a Falloncuir case for a month and returned to find them in good condition.
Fallon makes the shell of his cases from a material similar to that which reinforces the protective gear worn by competition motorcyclists. As well as being light and robust, it will reform after all but the most calamitous impact, "remembering" its original shape. This high-tech chassis is lined with buffalo skin, then covered with either more buffalo or any one of a variety of exotic leathers—including python, stingray, ostrich leg and frog—that are further treated in a way to render them practically indestructible. I have a Fallon on which I have spilt an entire bottle of mineral water, while on another occasion I picked it up at the end of a dinner to find it encrusted in candlewax. Usually, leather would never be quite the same again, but my cigar case emerged unscathed from both trials.
I have seen Fallon stick his humidor under a running tap. More dramatically, he has dropped one in the Amazon, taken another on safari, and buried yet another for a week under the snows of the Arctic Circle. On each occasion, the case suffered no damage, and the cigars remained in perfect condition. So they are more than up to a picnic, a visit to the beach or an accidental tumble into the swimming pool.
Much may have changed in the centuries since the native Taínos smoked themselves into religious ecstasies. But with Patrick Fallon's pocket humidors, the nomadic cigar-lover is able to look after his tobacco with the respect, bordering on reverence, the Taínos would have demanded.