Elementary School Employee Hid Camera in Student Bathroom: Police
An elementary school employee was arrested Sunday for allegedly spying on children using a hidden camera in a student bathroom.
Justin C. Julian now faces three counts of felony eavesdropping-surveillance and one count of first-degree child cruelty, according to an arrest warrant obtained by Fox 5 News. He worked in an unspecified non-teaching role at Blackwell Elementary School in Cobb County, Georgia, where he is accused of installing a camera in a bathroom and spying on students.
Julian has specifically been accused by two 10-year-old students and one 8-year-old, who say he used the cameras to watch them use the bathroom's urinals. One boy was reportedly "distraught" upon discovering the hidden device and immediately reported it to school officials.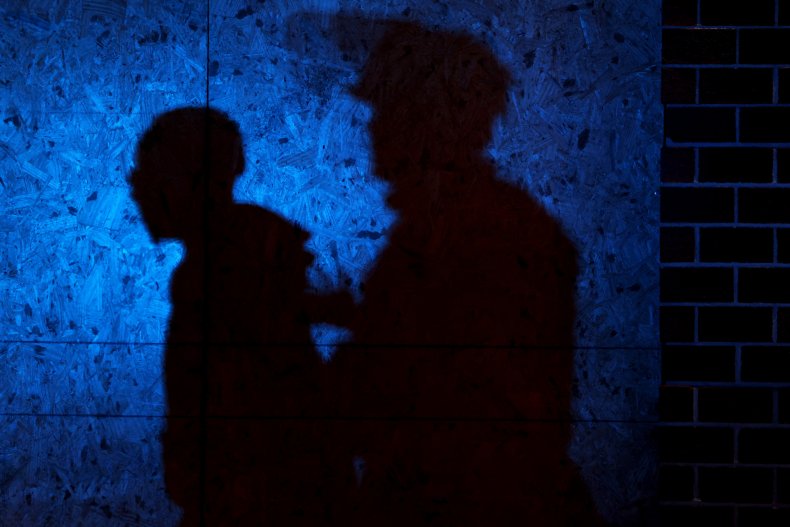 "As soon as the administration discovered the issue, they immediately reported it to police and are fully cooperating with the investigation," the Cobb County School District said in an official statement sent to outlets like Fox 5. "The allegations against a school employee are abhorrent, totally unacceptable, and violate our employee code of conduct.
"The employee has been arrested, and all applicable laws and district policies will be strongly enforced in every possible way. We ask the community to continue to join us to make sure our schools are safe by reporting any safety concerns to the District's Tipline via call, text, or email."
It is unknown at this time what position Julian held at Blackwell Elementary School prior to his arrest. Newsweek reached out to the Cobb County School District for a comment.
Julian is being held at the Cobb County Jail on a $15,000 bond.
Blackwell Elementary School is located in Marietta, Georgia, roughly 24 miles north of Atlanta.
Last month, Deryk Paul Burdick, 32, of Auburn, New York, was arrested and charged with the receipt and possession of child pornography. An investigation into his past revealed that he had previously driven school buses in Skaneateles, New York, and Buffalo. He also reportedly worked other jobs in two New York state school districts. Court documents revealed a prior allegation of attempting to touch a fourth-grader inappropriately during his time in Skaneateles.
In November, substitute teacher James Ruml, 29, was arrested and charged with three counts of sexual exploitation after he allegedly groped himself in front of students. Ruml was subbing for a writing class at Chicago's Walt Disney Magnet School when he allegedly "leaned back in his chair, stretched his legs wide open and began touching his genital area." Students reported that he was "moaning and laughing" during the incident.