Elementary School in New Jersey Hometown to Be Renamed to Honor Astronaut Twins Scott and Mark Kelly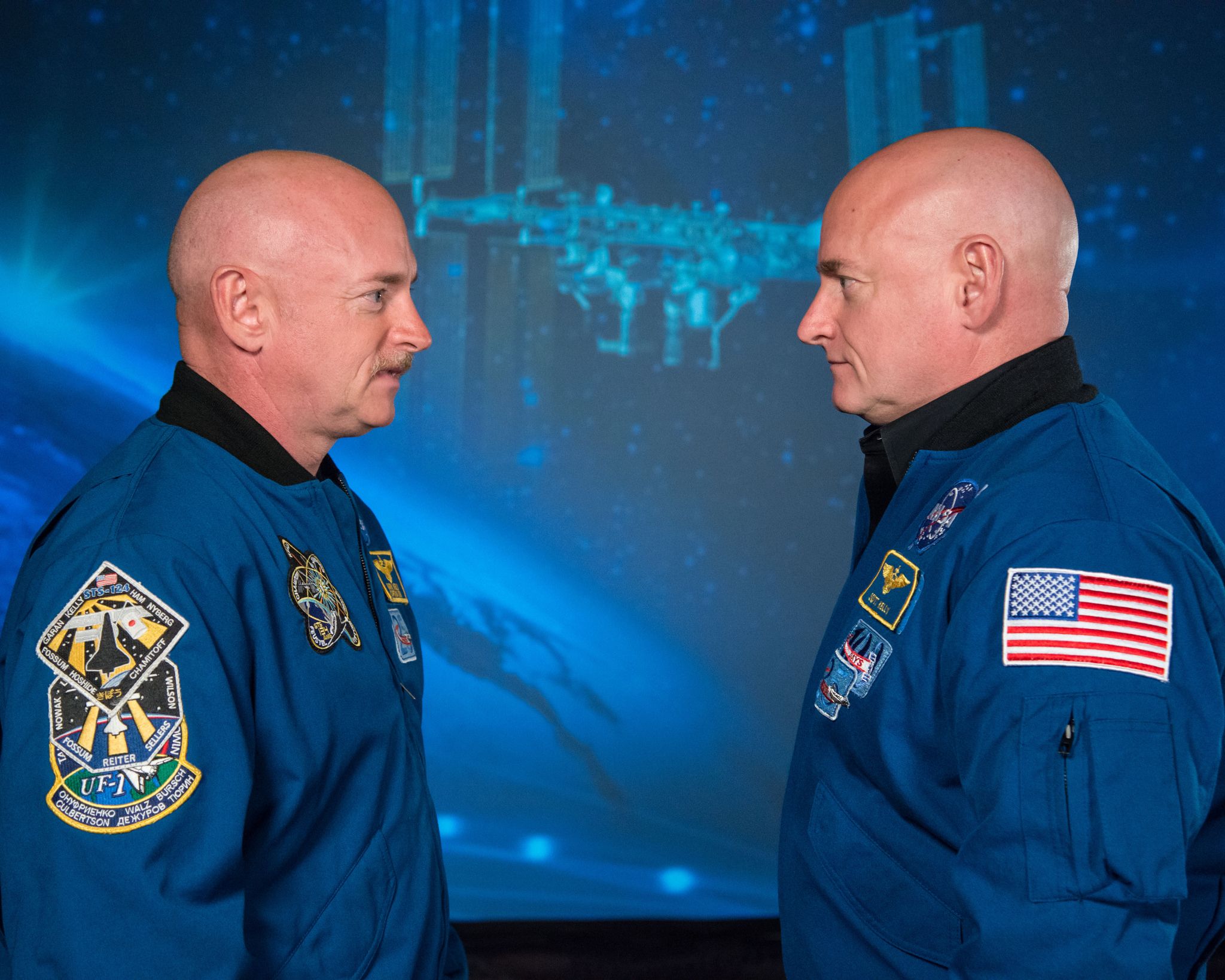 A few weeks ago, Scott Kelly was wrapping up nearly a full year spent at the International Space Station. Last week, he announced his retirement from NASA, effective April 1. And in a few months, his alma mater Pleasantdale Elementary School will be renamed to honor him and his twin brother and fellow astronaut Mark Kelly, who retired in 2011.
The board of education in West Orange, New Jersey, announced Wednesday that it had voted unanimously to rename the school in honor of the astronaut twins who had once walked its halls.
"It is not often that a community is able to recognize and honor native sons who both fit the definitions of 'Hero and Pioneer' in perpetuity so that generations to come will know where such accomplished individuals had their beginnings," Board of Education President Laura Lab was quoted as saying in a press release announcing the decision.
"Those beginnings helped mold them into the adults they have grown to be," she added, "and at the same time offer our current students role models who can literally guide our children that they too can reach for the stars."
Scott and Mark Kelly are identical twins born in Orange, New Jersey, in 1964. They attended Pleasantdale, followed by Roosevelt Middle School and Mountain High School. NASA selected both as astronaut candidates in 1996 and after completing their training, each of the Kelly brothers made multiple trips into space. During and now after Scott Kelly's "Year in Space," the two have been participating in a "Twins Study," a set of investigations looking at the impact of long-duration spaceflight on the human body by comparing "two individuals who have the same genetics."
The board of education has yet to select the precise new name for the school, explaining in the release that the selection process will include Pleasantdale teachers and students. The principal will present five options to the board, who will make the final decision. A ceremony on May 19 will celebrate the renaming of the school in the Kellys' honor.
"Renaming the elementary school where it all began will personify how proud we are as a school district and community," West Orange Superintendent Jeffrey Rutzky was quoted as saying in the release.
"The Kelly brothers' achievements remind our children of the importance of passion, hard work and dedication," he added. "My hope is that many students are inspired by Mark and Scott's accomplishments."