Elementary School Principal Kirk Ashton Charged with 9 Counts of Sexually Abusing Students
Kirk Ashton, the principal of Northwood Elementary School in New York state, has been arrested and charged with nine counts of sexually abusing students. He has pleaded not guilty.
The nine alleged victims were all male and between the ages of 9 and 12. They were also students at Ashton's school, where the alleged abuse took place, according to WHAM-TV.
Last week, the Hilton Central School District (HCSD) placed Ashton on administrative leave. On Wednesday night, police arrested him at a restaurant and then brought him to Greece Town Court for arraignment. He remains in jail with a $500,000 bail or a $2.5 million bond.
Ashton has served as principal of the school since 2004. As such, his alleged abuses could have occurred for "not just years but decades," according to Assistant District Attorney Sara Van Strydonck. The case into his past behavior remains active. Authorities may discover more victims as the investigation continues, New York State Police said.
"Anytime there's allegations of kids being hurt, it's upsetting to the community, and it should be," Strydonck told reporters, according to WHAM.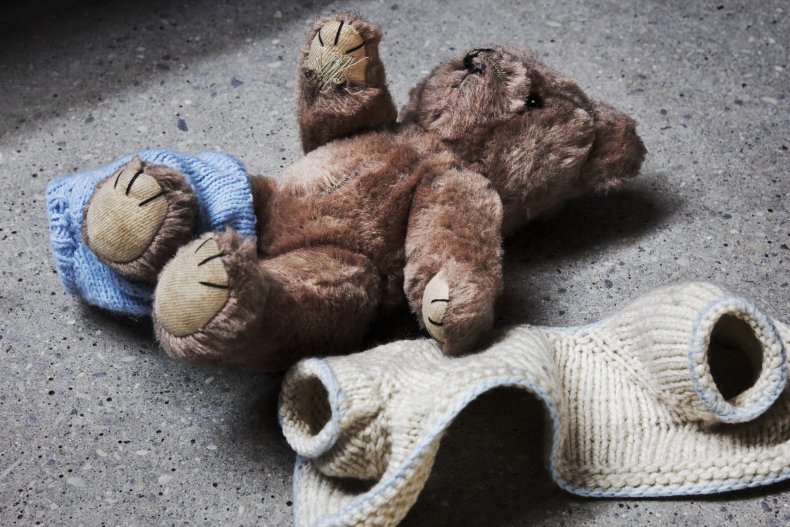 "It's upsetting as a parent, and I think the community is hurting right now, as they should be," Strydonck continued. "Hopefully, at the end of this when we release more information, at least some lessons can be learned."
On Wednesday evening, HCSD Superintendent Casey Kosiorek sent a letter to the district's parents stating that the district had been fully cooperating with state police during the investigation. Kosiorek also provided a link where parents could learn about warning signs of childhood sexual abuse and a guide for age-appropriate discussions about the subject.
Child victims of sexual abuse can start having difficulty sleeping, experience sudden problems at school and with peers, return to bedwetting or thumb-sucking or start overtly exhibiting excessive sexual behavior, according to the Bivona Child Advocacy Center, an organization that addresses child abuse.
Child rape is a common problem in the U.S., according to the Rape, Abuse & Incest National Network (RAINN). Every nine minutes in the United States, agencies with Child Protective Services substantiate or find strong evidence indicative of child sexual abuse, according to data from the U.S. Department of Health and Human Services' 2016 Child Maltreatment Survey.
One in nine girls and one in 53 boys under the age of 18 experiences sexual abuse or assault at the hands of an adult, according to a 2014 study in the Journal of Adolescent Health. Roughly 93 percent of perpetrators are known to the victim, usually as an acquaintance or family member, according to a 2000 U.S. Department of Justice report entitled, "Sexual Assault of Young Children as Reported to Law Enforcement."
In August 2015, CBS News reported that prison inmates known for having sexual interest in minors sometimes face a "living hell" behind bars, often occupying the lowest rung of the prisoner hierarchy. Other inmates will sometimes defecate in their cells, use them as sex slaves or target them for violence and murder as a way to gain prestige.
Such offenders are sometimes placed into protective custody, but even there they're despised by other prisoners who derisively refer to them as "Chesters," "short eyes," "tree jumpers" or "chomos," a slang neologism made from "child" and "molester."
Newsweek contacted the New York State Police for comment.