Elementary School Teacher Accused of 'Forcibly' Removing Hijab Off Girl's Head
An elementary school teacher was accused of "forcibly" removing the hijab of a second-grade student in Maplewood, New Jersey.
Olympic fencer and Maplewood native, Ibtihaj Muhammad, wrote about the incident on Facebook. The post was shared over 850 times as of Friday at noon.
Muhammad, who is the first American Muslim woman to wear a hijab while competing at the Olympic Games, wrote that Tamar Herman, a teacher at Seth Boyden Elementary, removed the student's hijab on Wednesday despite the child's resistance. Herman ultimately exposed the young girl's hair to the class and reportedly told her that "her hair was beautiful and she did not have to wear a hijab to school anymore."
"Imagine being a child and stripped of your clothing in front of your classmates. Imagine the humiliation and trauma this experience has caused her. This is abuse," Muhammad wrote on Thursday. "Schools should be a haven for all of our kids to feel safe, welcome and protected— no matter their faith. We cannot move toward a post-racial America until we weed out the racism and bigotry that still exist in all layers of our society."
The South Orange-Maplewood School District said in a statement on Thursday that they became aware of the allegation and will investigate the incident.
"The District takes matters of discrimination extremely seriously," the school district said. "We were alerted to social media posts related to the allegations. Social Media is not a reliable forum for due process and the staff member(s) involved are entitled to due process before any action is taken."
"We remain committed to diversity, equity and inclusion throughout our schools including providing anti-bias and anti-racism training for all educators in the district on a regular basis. We put the words into action as exemplified by our adoption of an intentional integration plan, creation of an Assistant Superintendent position focused on Access & Equity and engagement with outside equity experts," the statement read.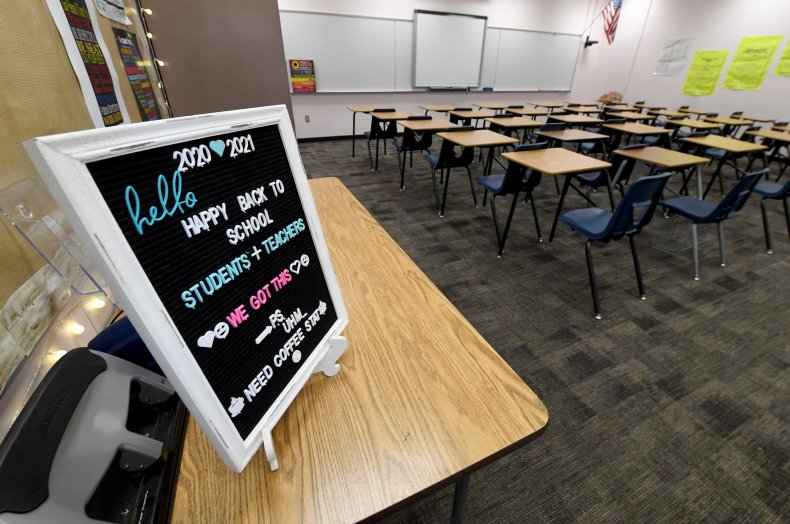 Newsweek reached out to Seth Boyden Elementary's principal and superintendent but did not receive a response in time for publication.
Incidents of Islamophobia have been reported in different parts of the United States. A report released in late 2019 found that Muslim students in California say they are more bullied and harassed than others.
The Council on American-Islamic Relations (CAIR) surveyed 1,500 Muslim students between the ages of 11 and 18 who are enrolled in private and public schools in California. Forty percent of the respondents reported that they were bullied for their religion. The percentage is higher than the around 20 percent that the federal government estimated at the time.
However, 70 percent of the respondents surveyed by CAIR said that they felt welcomed in their schools.