Elementary School Teacher's Lessons on Black Lives Matter, LGBT Rights Prompt Investigation
A third-grade teacher at Abraham Lincoln Elementary School in Glen Ellyn, Illinois is under investigation after viral Tik Tok videos revealed the lessons on Black Lives Matter and LGBT Rights she teaches her students.
The teacher, who runs a Tik Tok account in her spare time, has made several videos showcasing inclusive books and materials she sometimes shares with her classes, including topics like diverse identities. When a conservative Twitter account compiled and shared her videos in one thread, tagging the district and lobbing claims of "indoctrination," the videos went viral with more than 155,000 views.
School officials of District 41 outside of Chicago said they are investigating the situation after receiving a flood of emails and messages from parents on many sides of the issue. Some said third graders are too young to learn about identity issues, Black Lives Matter, and the LGBTQ community. Some said they love the representation, while some said they don't want the issues taught at all.
One parent, Jennifer Huard, has spoken out supporting the teacher, telling NBC 5Chicago that "Representation matters. These kids need to see their lives represented in the classroom as well," she said. "It's not just a mom and dad or a white family or whatever it is. It's really everything nowadays."
Huard defended the teacher against the hateful comments that have been directed toward the third-grade teacher on social media. Since the @libsoftiktok Twitter account brought a wider audience to the videos, the teacher has been the target of negative comments from a broader range of people and not just the stakeholders in the school community.
"If you see people in our community or those who aren't in our community coming to these various Facebook pages or Twitter or whatever to share such hate, I know as a mom I would never want that to be shown to my own kids," Huard told NBC 5Chicago.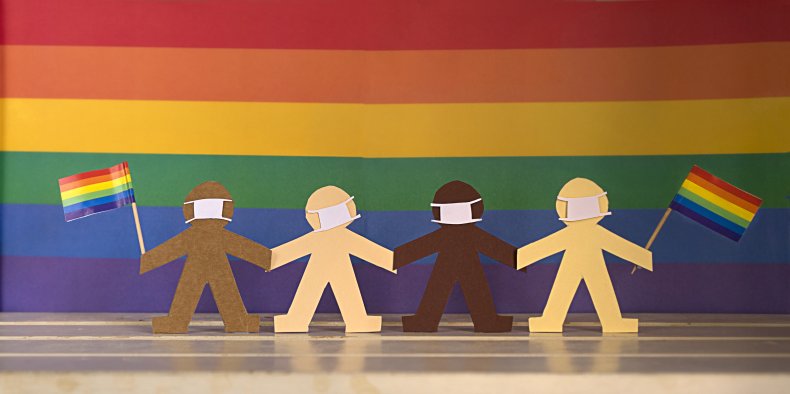 "District 41 has become aware of social media posts by a staff member that have surfaced overnight," the district said in a statement that was shared with parents. "The district is aware of these posts and is in the midst of an investigation in collaboration with our legal counsel," wrote Dr. Melissa Kaczhowski, a Superintendent of the school.
It does not appear the teacher has broken any laws. It was not immediately clear whether or not the school or the district have any social media policy that will affect the outcome of the investigation.
Newsweek reached out to Glen Ellyn School District 41 for updates on the investigation but did not hear back by press time.