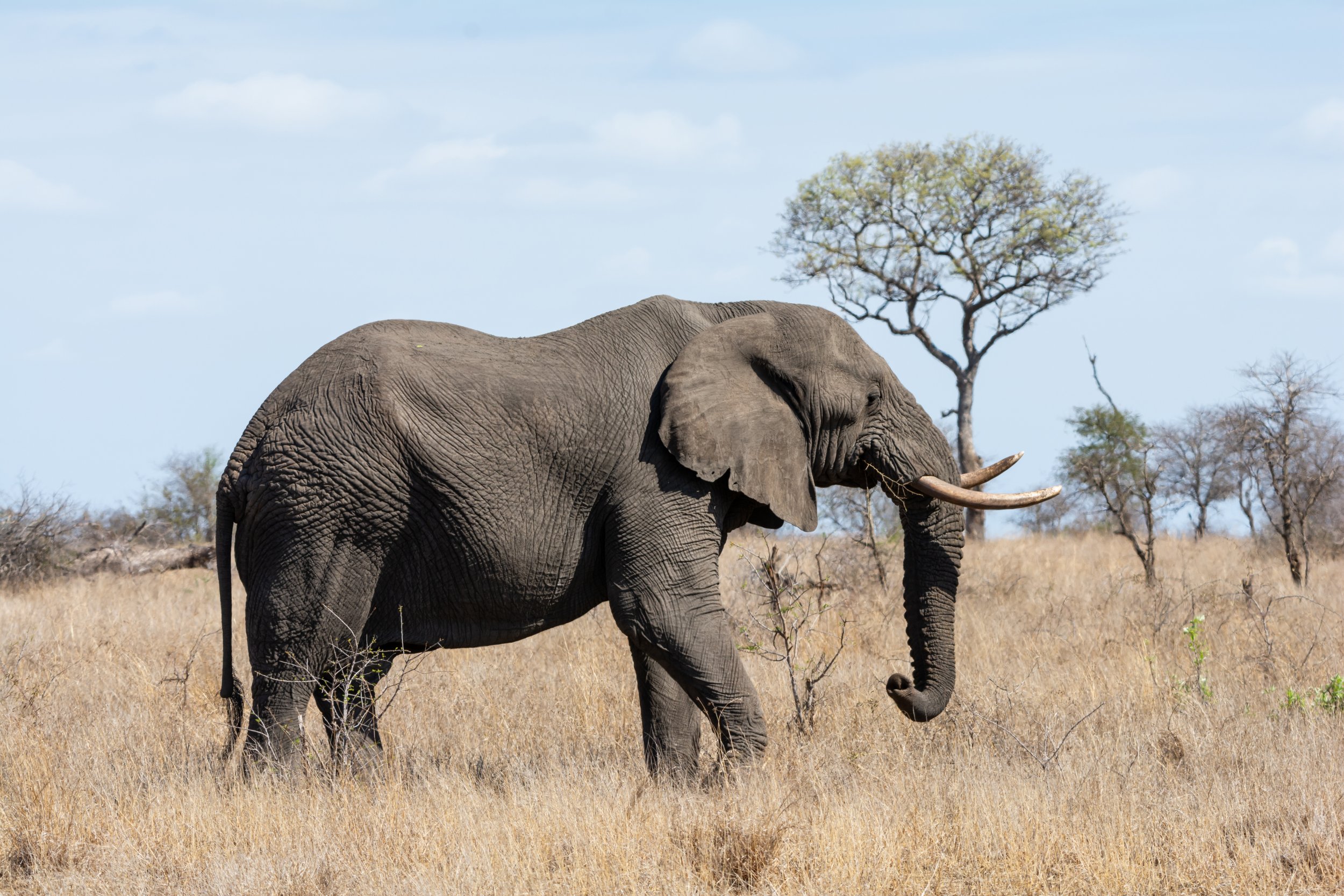 A surprisingly agile elephant caused alarm at a Missouri zoo Wednesday afternoon, when he made his way to the top of a wall at the edge of his enclosure, local station KCTV reported.
Luckily, staff at Kansas City Zoo were able to coax the creature into a barn about an hour later. Zoo officials said no guests were in any danger during the incident, which occurred at about 3.40 p.m., shortly before closing time.
The zoo reported the news on Twitter immediately, writing: "We are currently in an active code red situation with an elephant in an area it should not be. No one is any immediate danger and we are taking all needed steps to bring this situation to a safe resolution. We will update you as information becomes available."
The zoo followed up later with: "We are ALL CLEAR. The elephant has returned safely, without incident to his barn."
Zoo employees were quick to move nearby visitors towards the exit using golf carts and a bus, the Denver Channel reported. They also used vehicles to create a secondary barrier between the elephant and guest areas. There is a small fence between the rock wall and public areas, but this is intended to stop people, not animals, from wandering into the wrong area, Kansas City Zoo spokesperson Sarah Gay told Newsweek.
The natural rock wall, which stands about six to eight feet tall, acts as a barrier to a quarry area for elephants. Although no-one actually saw the elephant scale the wall, Gay said staff think he somehow "traversed [a] lower section" of the wall. "Though elephants are not good climbers, it would appear that he was able to get his front legs up over this section and had enough strength to pull the rest of his body up and over the barrier," she added.
Staff managed to photograph the elephant when he was at the top of the wall, from a safe position behind a fence some distance from the area, according to KCTV.
Zoo workers lured the animal into his enclosure by calling his name, offering him treats and moving his favorite female elephants nearby. "This ended up working in a relatively quick manner," Gay said.
Zoo director Randy Whistoff expressed his relief to KCTV. "Nobody got hurt, we kept calling, guiding him back in," he said. "[The elephant is] safe, nobody got hurt, we got everybody to safety and that, to us, is a true success. These animals are wild animals."
The sprightly elephant in question is a 14-year-old African elephant bull named Tamani. Officials say he—and the zoo's other elephants—won't be allowed back in the quarry area until the zoo has figured out a way to stop them from escaping.
Tamani joined Kansas City Zoo five years ago when he was nine years old, according to the zoo's Instagram account. He didn't suffer any injuries during Wednesday's incident, Gay said.
"Tamani never came in contact with guests," Gay added. "The primary responsibility of the Zoo is to ensure the safety and wellbeing of animals, guests and staff. We take this very seriously and put forth a great deal of time, energy and resources to make sure that the zoo is a safe place."
Some social media users saw the funny side of the incident. "He's busy, let him run his errands," commented one Twitter user. "Good luck with telling elephants where they should not be," said another.
Others expressed relief over the elephant's safe return. "My sister was there with my kids. Glad everyone is safe!!" wrote Devon Tschumakow.
This isn't the first time the zoo has been in the news for an escaped animal. Last July, a rhino briefly escaped from its enclosure, according to The Kansas City Star. Seven chimpanzees also temporarily broke free of their pen in April 2014, as CNN noted. No-one was injured in either incident.
This article has been updated with extra information and comment from Sarah Gay.