Poachers Kill 10 Elephants in Zimbabwe With Poison and Hack Off Tusks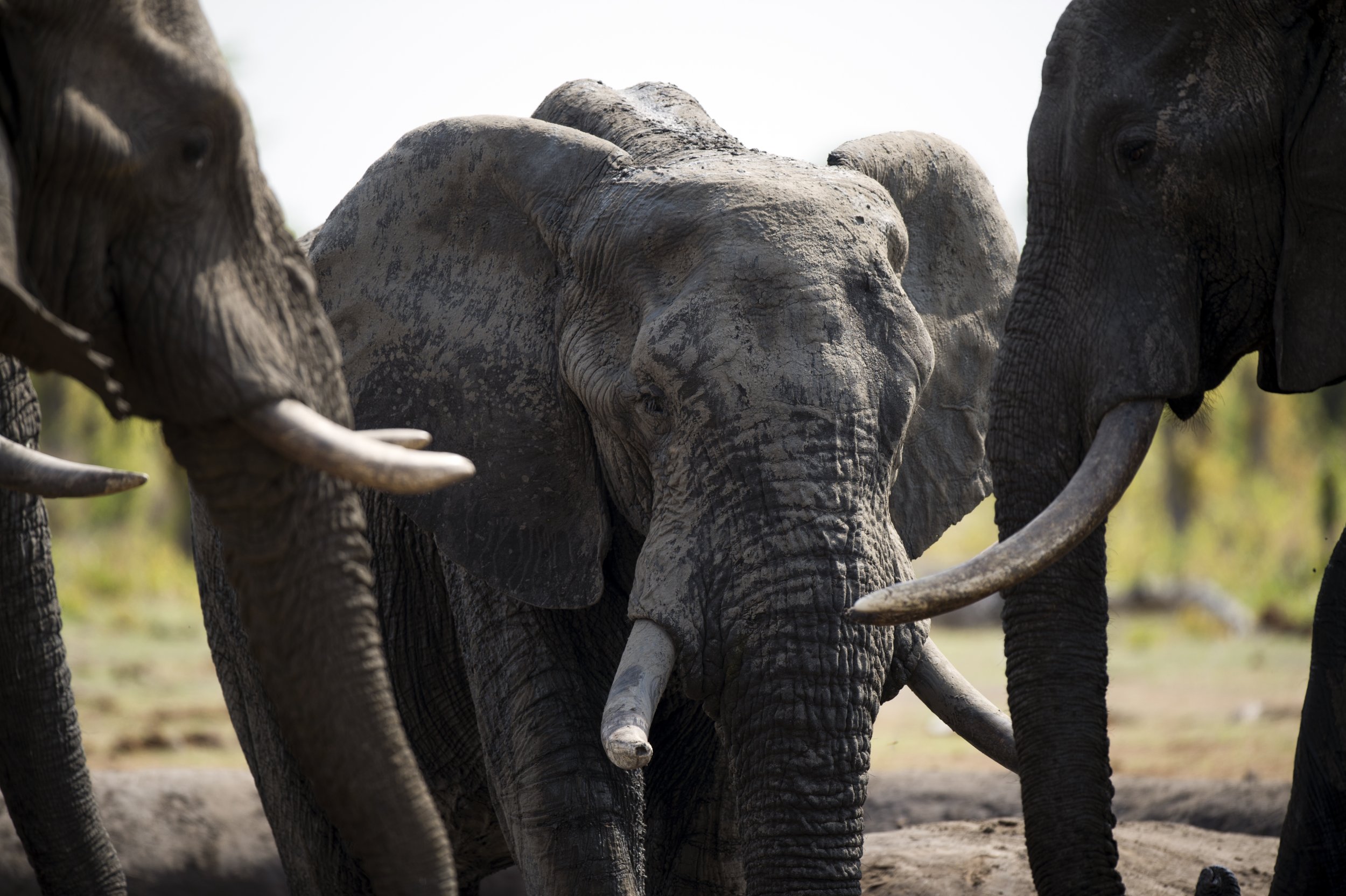 Poachers have killed 10 elephants, including a mother and her young calf, in the past week in Zimbabwe's main game reserve, poisoning them and hacking off some of their tusks.
Six of the animals were found dead in the south of Hwange National Park in western Zimbabwe, while the other four were found in the north of the park, The Guardian reported. Park rangers found a bucket of poison near the scene of the killings in the north of the park.
Three arrests were made over the weekend, with one of the suspects found to be in possession of ivory.
Poisoning is a common method of poaching in Zimbabwe, where poachers can be shot on sight by park rangers. In 2013, more than 100 elephants were killed in Hwange after poachers laced the park's plains with cyanide in one of the worst mass poachings of elephants on record in the country. Poachers use either a dilute sodium cyanide solution or paraquat; the latter is extremely toxic to both humans and animals.
As well as killing the elephants, the use of poison can disrupt the ecosystem and get into the food chain. Predators, including lions and hyenas, can die if they consume poisoned flesh, while other animals have been killed by drinking from contaminated buckets and watering holes.
Elephant poaching has been on the rise in the past decade, with high demand for ivory products particularly in China and other parts of East Asia, where the material is used to make ornaments and as an ingredient in herbal medicine.
In its 2016 report, the International Union for the Conservation of Nature blamed poaching for the worst losses in African elephant populations across sub-Saharan Africa in 25 years: Between 2007 and 2016, the total number of elephants in the region fell by 93,000. Zimbabwe lost about 10,000 elephants in the same period.