#WorldElephantDay: Ethical Elephant Sanctuaries to Add to your Bucket List
Get up close and personal with endangered pachyderms at these ethical elephant sanctuaries.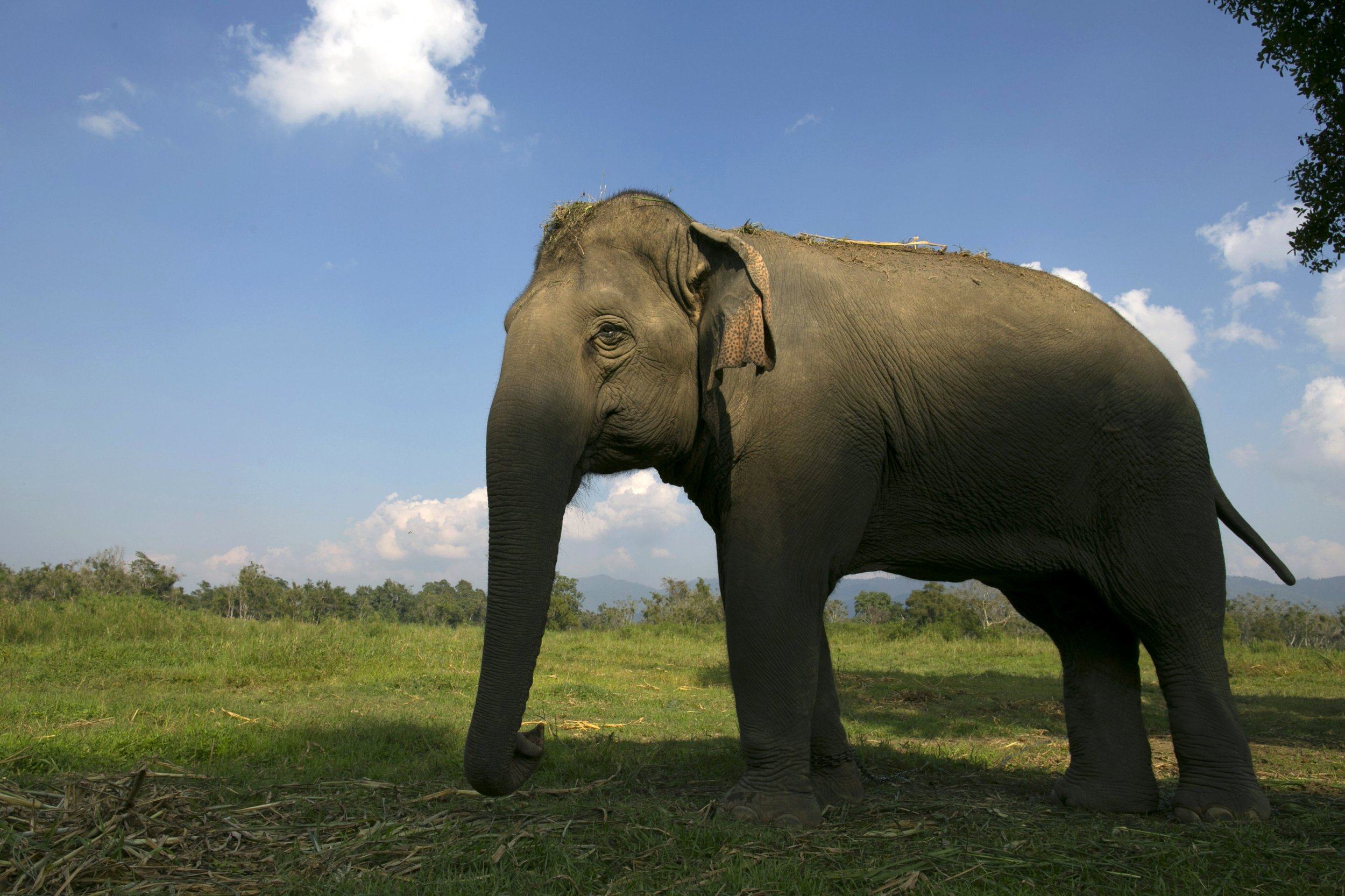 Elephants are a huge draw when traveling to Southeast Asia and Africa - but many "sanctuaries" are havens in name only for these beautiful animals. However, there are great places to visit where you can get up close and personal with the precious pachyderms - and put your money and time to good use.
Elephants have long been mistreated in captivity, and are an endangered species. In Southeast Asia, elephants were used for logging, transportation, and other dangerous work. Many of these elephants had been caught in the wild and "broken" - a vicious, brutal process in which an animal is "tamed," sometimes involving beatings, fire, and other forms of torture. Elephants in countries like Myanmar are facing a crisis of epic proportions. The country has only 20 percent of its teak forests left, and a ban on timber was placed in April 2015 - leaving many ellies with nowhere to go and sitting ducks for poachers (Note, once an elephant has been broken, it can not be independent again). Meanwhile, in Africa, poaching has reached epic levels - leaving behind many infant and sub-adult elephants to be cared for.
So when picking a place to see these beautiful animals, there are a few things to take into consideration. Elephants are wild animals and shouldn't be in contact with humans. If they are domesticated to be safe for human contact then be aware that there has been cruelty used to achieve that. Avoid places that offer elephant rides (the baskets are extremely hard on their backs) or prolonged contact with them. Unsure where to go? Here's a list of places that, though they don't offer the same interactive experience as other places, are known to have higher treatment standards, so you can enjoy elephants in their (somewhat) natural environment.
The Elephant Valley Project is well known for strict wellness standards for the rescued elephants. Located near Phnom Prich Wildlife Sanctuary near the border of Vietnam, this elephant sanctuary offers hikes through the jungle with the elephants without riding or swimming with them. Choose between a three hour hike through the protected areas with a family of elephants, or multiday packages with on-site accommodations. Profits from the sanctuary are used to compensate the owners of the elephants, who are retired from various work such as riding and logging.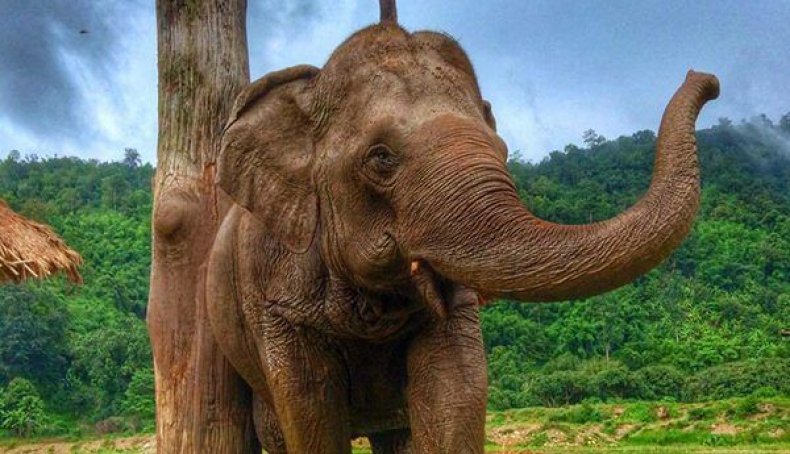 Chang Mai has a bad reputation when it comes to animal tourism, so this sanctuary is your best bet. It has received rewards from the Smithsonian and coverage in National Geographic for their treatment of elephants. This park is phasing out the option to swim with the elephants because it can be stressful and unnatural for the animals. Instead you can watch them bath from a platform along the river to observe elephants interact in their natural setting. Your money doesn't just go towards the elephants. The sanctuary also has cats, dogs and birds, and participates in a much needed reforestation program.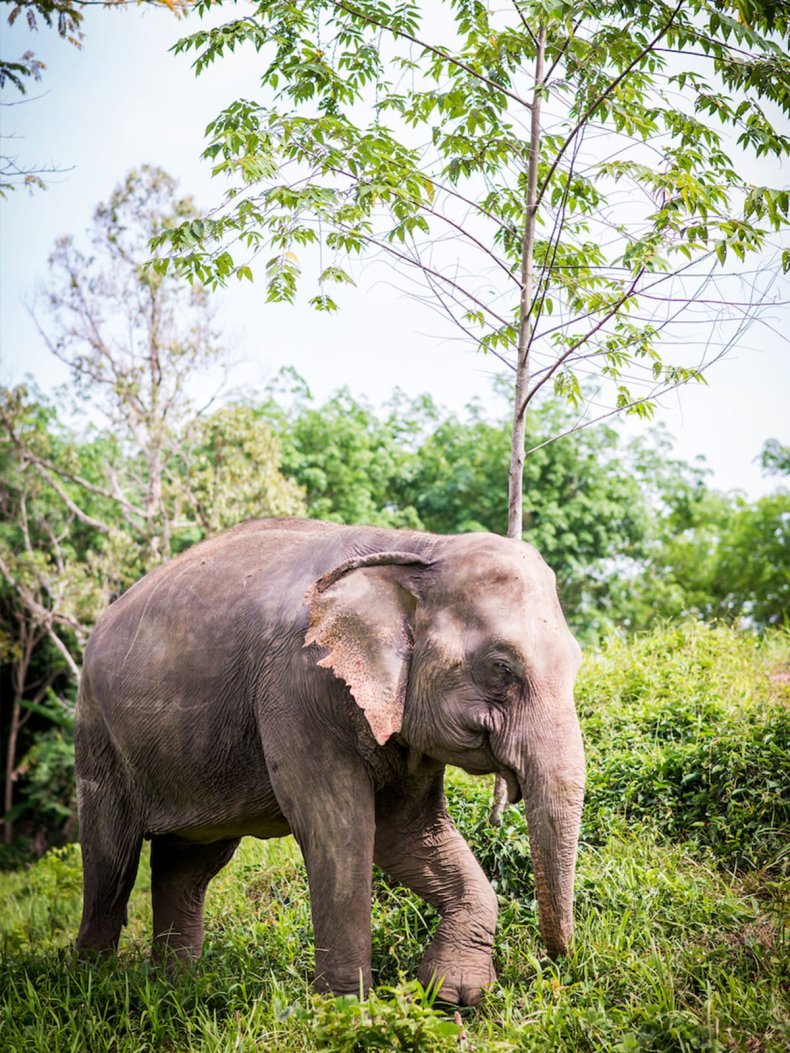 This sanctuary offers similar amenities to others, such as jungle hikes with elephants and the opportunity to watch them bathe. But this elephant sanctuary has the added advantage of being in an excellent location. It's likely that a trip to Thailand will include Phuket, making this sanctuary a convenient option for those with a limited amount of time. Add a visit to Khao Phra Thaeo National Park and the Gibbon Rehabilitation Project to enjoy pristine rainforests and monkeys all on one island.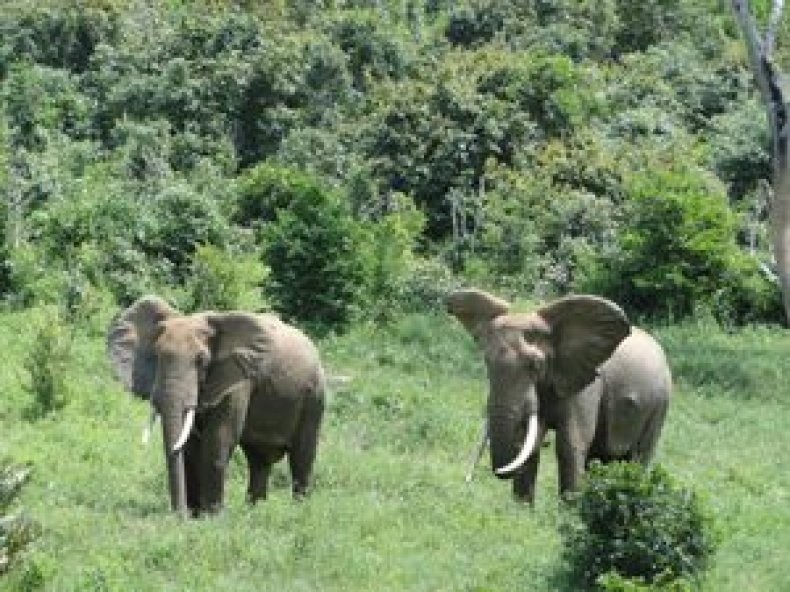 Arguably the most ethical option, this elephant sanctuary in Kenya offers the least interaction with the elephants. The sanctuary was created after clashes between elephants and local farmers turned fatal for both. The sanctuary purchased a large swath of land extending into Tanzania to create a migration corridor for the local elephants that didn't encroach on the farmers land. These are not rescued elephants, so the experience is more like a safari, where you stay within the jeep for safety while seeking out the elephants in their natural habitat. While there you can also visit the sacred forest clearing of Kaya Mtae which is used as a gathering place for traditional spiritual leaders to this day.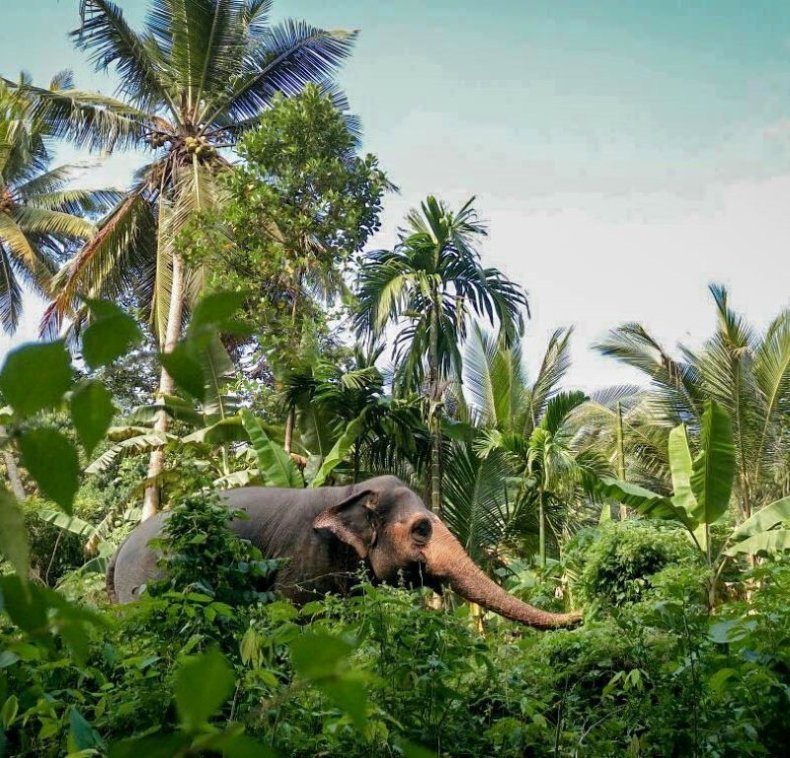 This small family-run sanctuary offers a more hands-on approach, so be prepared to get dirty. Take the famous train ride from the capital city of Colombo to Kandy, and stop in Kegalle to visit the elephants. Elephant Freedom Project caps the number of visitors, creating a more intimate experience. Feed and wash the elephants, help clean out their beds and even help with the cooking for a hands-on experience with elephants that are rescued from the logging industry.
Myanmar was one of the last countries to outlaw elephant logging - and the ban is set to go into effect later this year. Many are worried for the former logging elephants who have been "broken" and thus can not live without their human mahout. We can only hope that other elephant sanctuaries in the country take note of how Green Hill, operational for vie years, has been set up. Owned by Htun Htun Wynn and Tin Win Maw, the couple grew up in Myanmar's timber industry and started the sanctuary for elephants that were too old or hurt to work. All of them had been caught in the wild and "broken" to work in the timber camps, where some elephants were treated well … and others were not. TonKantae, a bull elephant, was "so skinny when he came here we weren't sure we could save him," Htun Htun told Yahoo. But they did. The couple built a village around their property for mahouts, the men who work with the elephants. There are seven mahouts, and one elephant per mahout.
In the morning, the mahouts call out to the elephants in the surrounding forest. When they appear, the elephants are fed, bathed and checked by a vet before going back to the forest to forage for the night.
At Green Hill Valley, you can either pay $120 a day to feed, bathe and work with the elephants — or you can volunteer. Despite surviving on tourism dollars, the Maws allow only 25 tourists a day so the elephants are not overwhelmed.
"They worked their whole lives for us," Htun Htun said. "Now it is our turn to give back."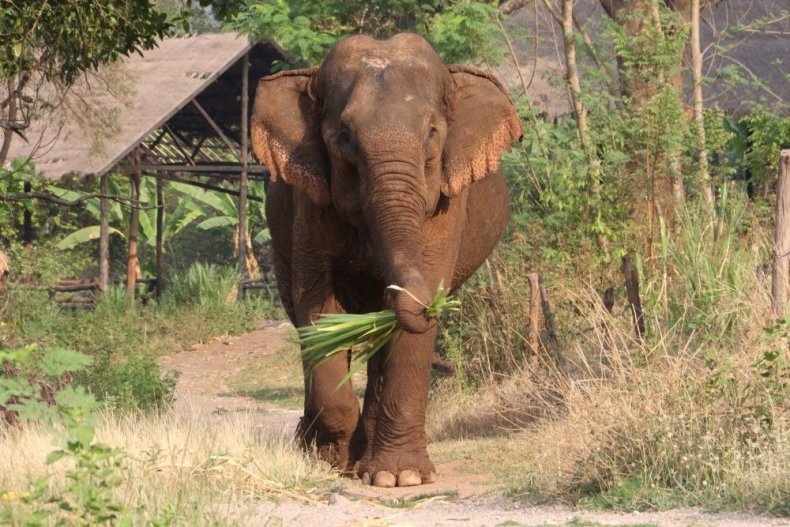 In addition, Wild Frontiers, an award-winning adventure travel company, has several trips to Southeast Asia where travelers can get up close and personal with these oversized yet lovable animals in an environment that provides safety and protection for them. This includes a 14 day Cambodia Conservation Tour built around experiences that include a range of conservation projects. They also have a First Time Asia that includes a visit to Elephant Nature Park in Chang Mai, Thailand. Dedicated to conserving and promoting the well-being of elephants, the park offers opportunities to feed and walk the elephants through the dense mountain forests, witnessing their natural behaviors and a sense of freedom, as well as helping to renew the elephant's habitat by planting trees in the forest. For travelers looking for conservation and some beach time, A Thailand Culture, Cuisine and Beaches trip includes a visit to the Phuket Elephant Sanctuary, which is the final home for retired working elephants. Set on 30 acres of lush tropical jungle, the sanctuary allows guests to observe how elephants rehabilitate into forest life after decades of abuse.