Man Gets Horrific Case of Elephantiasis In Leg After Mosquito Bite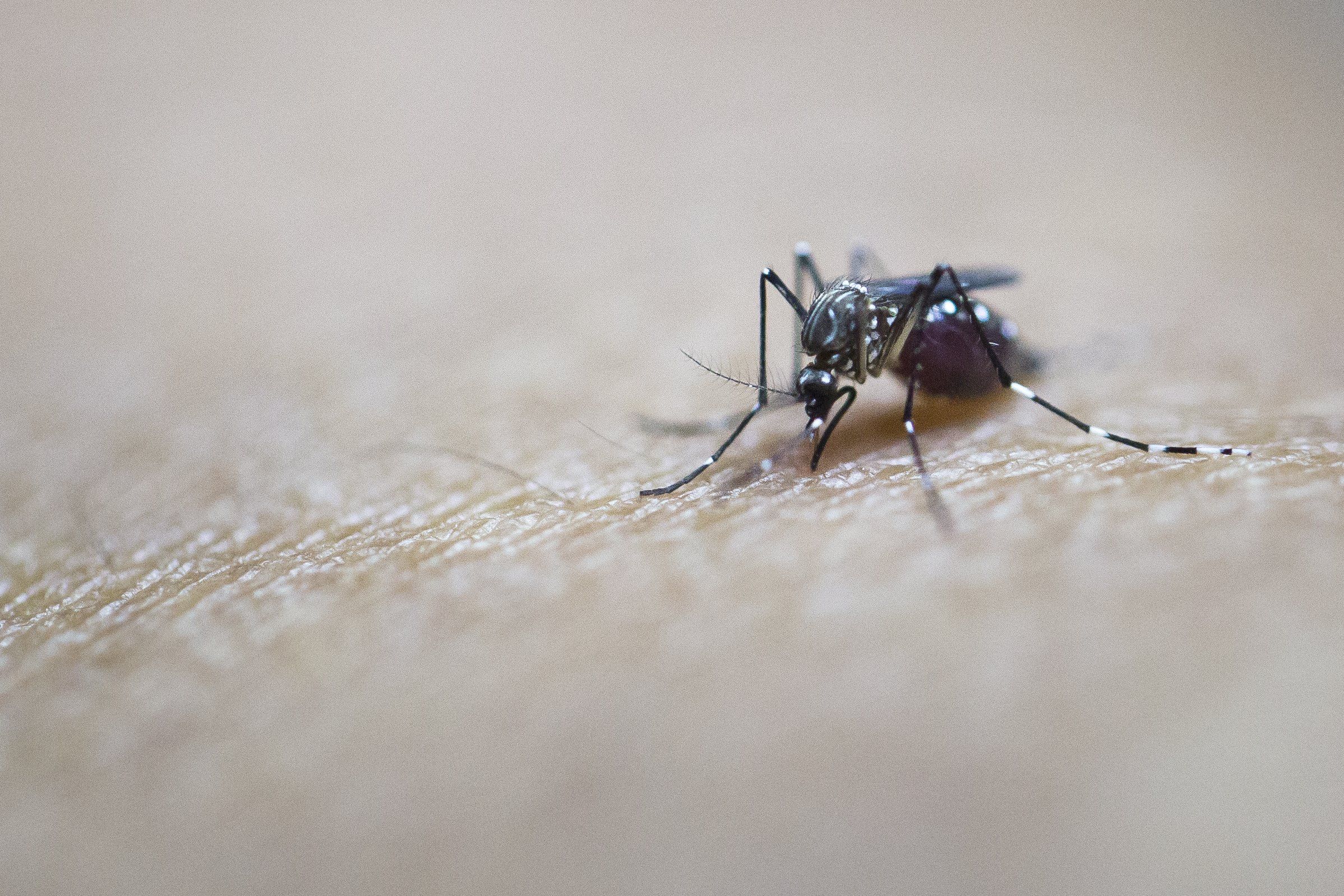 A 53-year-old man in India developed elephantiasis in his leg after contracting a parasite via a mosquito bite four years ago. Now the man has lost significant mobility, had to give up work, and may lose his life if the problem is not addressed quickly.
Over the course of four years, Chetan Pithadia's leg began to swell slowly and today it is estimated to weigh around 55 pounds, The Daily Mail reported. Pithadia, from the city of Jamnagar on the West coast of India, believes he contracted the roundworm infection from a mosquito bite that slowly grew over time.
According to The Times Now, Pithadia was diagnosed with lymphatic filariasis, which likely began with a mosquito bite. The World Health Organization reports that lymphatic filariasis, also known as elephantiasis, is caused by a roundworm infection. When the parasites enter the human body, they circulate in the blood and can move to the lymphatic system. Once here, the worms impair the lymphatic system, which can cause abnormal enlargement of body parts. In addition to being visually alarming, these limb enlargements can also be very painful, physically disabling, and cause a large amount of social stigma.
The married father of two is hoping to raise the $4,500 he needs to undergo treatment. The WHO reports that the ailment often needs chemotherapy repeated annually for at least five years to ensure that the infection is completely gone.
Although the condition rarely fatal, it is the second leading cause of long term disability in the world and is cited by the the WHO as one of the six "potentially eradicable" infectious diseases in the world. Although the disease is almost always caused by a bite from a parasite infected mosquito, according to a 2009 report published online in the Journal of Forensic Medicine, it can also be caused by prolonged "abnormal life style." For example, the report cites one 22-year-old man likely developed the condition from not moving out of a recliner chair for two years, never changing his socks, and never properly washing his body. In this case, the maintained seated position likely obstructed lymphoducts and veins in the groin, which cause swelling on the lower limbs.
Pithadia is currently hoping to raise the money he needs to undergo treatment, which would involve three month-long treatments in a hospital and require him to be on medication "for around two years."