Eleven Movies and Shows to Stream This Pre-Valentine's Day Weekend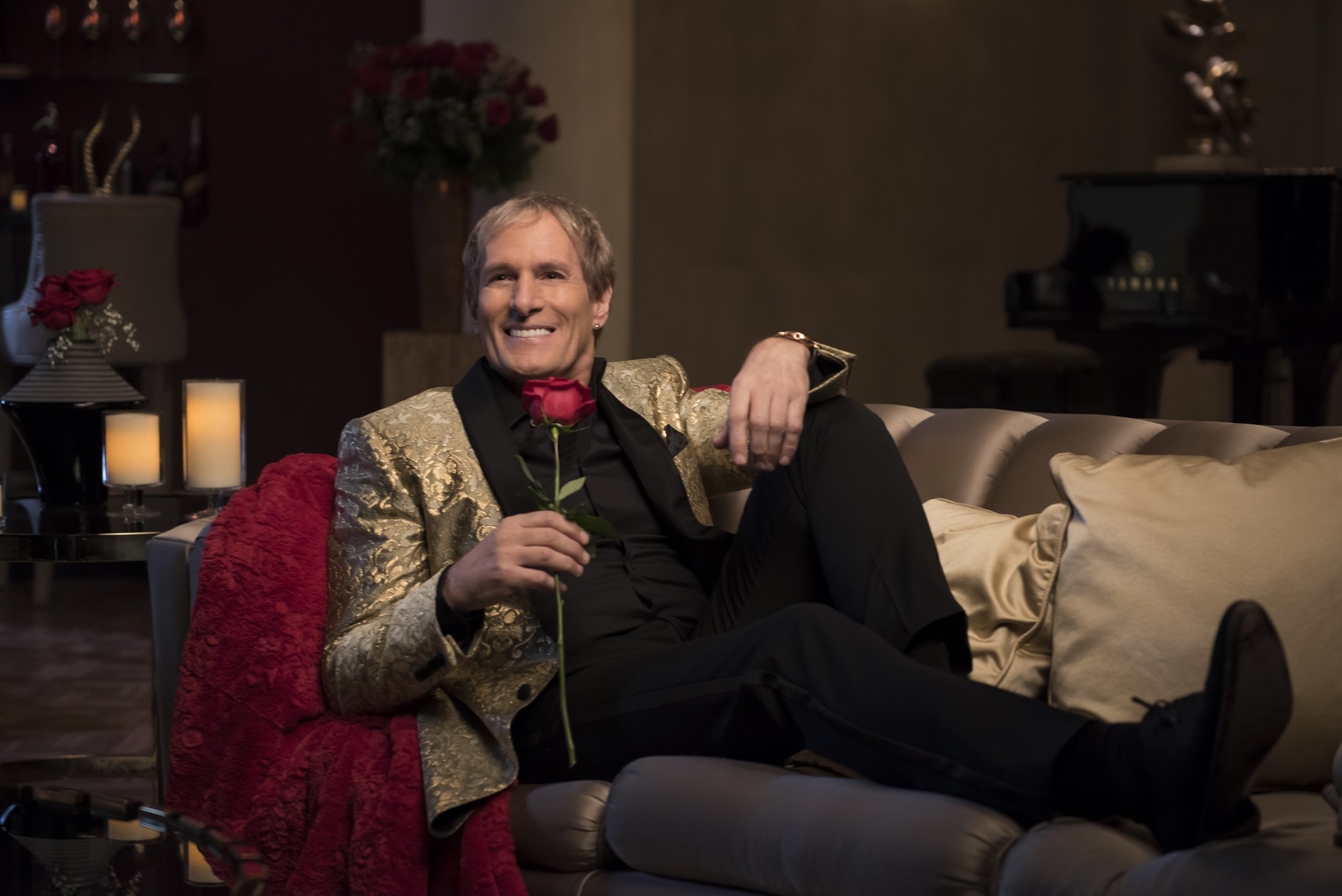 It's the sweetest, and most saccharine, week of the year. You might consider Valentine's Day, coming up on Tuesday, a holiday to celebrate love or else a fake holiday on which you hate those who are celebrating love. It's a day to surprise a special someone with flowers or chocolate or to roll your eyes at the pharmacy aisles vomiting heart-shaped candy and cloying greeting cards.
Here are some streaming suggestions to get you through February 14, whether you're looking forward to it or dreading it, whether you're planning a Valentine's Day, an anti-Valentine's Day, a Galentine's Day or just a Tuesday.
Chocolat (Hulu)
Chocolate is a staple of Valentine's Day, but take a step back from the Hershey's for a moment to consider the intoxicating power of homemade confections. When Vianne arrives in a small, hyper-traditional French village to set up her chocolate shop, she disturbs all kinds of norms and awakens passions all over town, including her own.
Ex Machina (Amazon)
Falling in love in the 21st century feels like more of a science than an art, and Ex Machina'​s diabolical gender-war-meets-robotics plot toes a fitting line. Despite its famously sexy dance scene, this film may inspire you to leave behind those who most intimately know you.
From This Day Forward: A Trans Love Story (Netflix)
Love takes many forms, as the cliché goes, and sometimes changes over the years. In a very personal documentary, filmmaker Sharon Shattuck plans her wedding with her parents—her father, who came out as transgender and started going by "Trisha" when Shattuck was in middle school, and her mother, a straight woman—while learning about how their marriage changed, but survived.
Westworld (HBO Go)
In Westworld, you can spend 1,000 nights in the arms of heartthrob cowboys and/or friendly cowgirls, warmed by the licks of a campfire under the stars, as if your very life was played on a stage of grand design. Just don't ask what the meaning of it all is (or the price)—you may find an untimely end to any romantic notions about human existence.
Michael Bolton's Big, Sexy Valentine's Day Special (Netflix)
Watching the trailer doesn't quite explain what is going on in Michael Bolton's Big, Sexy Valentine's Day Special. Netflix describes it as a "one-of-a-kind comedy experience" and "a sexy variety special that serves one very important purpose: to get people in the mood to make love." So there you go. Bolton will sing, of course, and will be joined on "absurdist adventures" by special guests such as Andy Samberg, Eric Andre, Maya Rudolph, Michael Sheen and Sarah Silverman.
How To Be Single (HBO Go)
So maybe you don't have a valentine. Maybe you don't even want a valentine. Maybe you're like Alice (Dakota Johnson), who just broke up with her college boyfriend because she's moving to New York and wants to try being single; or her party animal of a coworker, Robin (Rebel Wilson), who becomes her guide into a certain kind of singledom; or her sister, Meg (Leslie Mann), an ob-gyn who is determined not to have a relationship or children.
Kill Bill (Amazon Video, YouTube, Google Play)
February 14th hasn't always had a positive association—consider the 1929 St. Valentine's Day Massacre, when gang members in Chicago traded 90 bullets in one of the most violent events in that city's history. If you're tired of the saccharine, why not pay homage to the holiday's bloodier legacy with Kill Bill? Even Al Capone would be impressed by a bride assassin out for revenge in a sweet vintage ride and a righteous sword.
Bride of Frankenstein (Amazon Video, YouTube, iTunes, Google Play)
"If you have a weak heart, better leave now because Frankenstein returns! In search of a bride!" exclaims the trailer for this 1935 black-and-white classic. The film has a 100 percent rating on Rotten Tomatoes, where critics call it "an eccentric, campy, technically impressive, and frightening picture" that "has aged remarkably well."
Boomerang (Amazon Video, YouTube, iTunes, Google Play)
This 1992 romantic comedy is full of famous faces, including Eddie Murphy, Martin Lawrence, Halle Berry, Grace Jones, Eartha Kitt and Chris Rock. Murphy plays a smooth-talking, womanizing advertising executive who suddenly finds himself on the other side of the romantic equation.
Crazy Ex-Girlfriend: Season 2 (Netflix)
Crazy Ex-Girlfriend pokes fun at both love and musical theater but doesn't totally reject either one, as Rebecca (Rachel Bloom) chases her summer camp ex and bursts periodically into song. The second season of this critically acclaimed CW show will be added to Netflix on Saturday.
Brooklyn (HBO Go)
Finally, for those looking to put cynicism aside for a simple, beautiful love story that transcends the cute but limited formulas of the romantic-comedy genre, there's Brooklyn. Eilis (Saoirse Ronan) is an immigrant from Ireland who arrives alone in New York City in the early 1950s. While living in a Brooklyn boardinghouse, working at a fancy department store and struggling with homesickness, she meets Tony (Emory Cohen), an Italian-American boy. As she falls in love with him, America begins to feel like home.