Eleven People, Mostly Syrians, Arrested in Connection With Beirut Bombings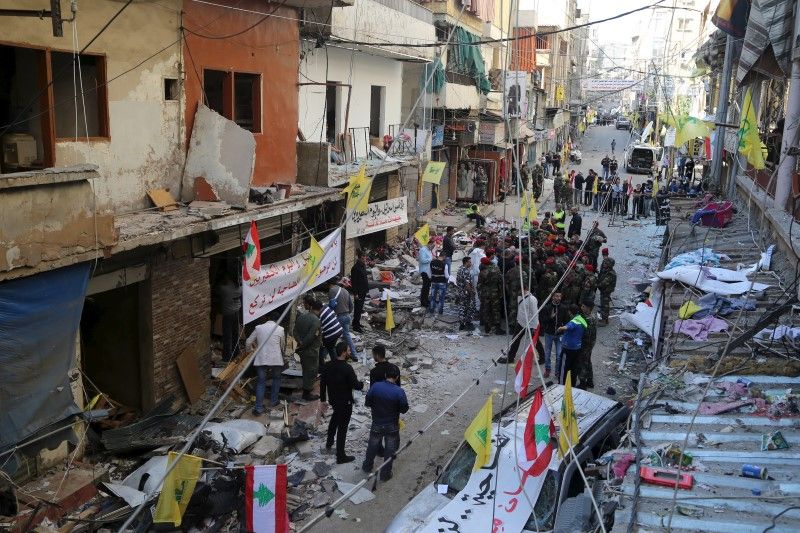 Nearly a dozen people have been arrested in Beirut over twin suicide bombings that killed 44 people and injured more than 240 last week, authorities in Lebanon said on Sunday.
The Islamic State (ISIS) militant group claimed responsibility for the Beirut bombings, which occurred in a crowded residential area and stronghold of Shiite group Hezbollah on Thursday. The group said the bombings were retaliation for Hezbollah sending fighters to support Syrian President Bashar al-Assad, who is fighting against ISIS and various opposition militant groups.
One day after the attacks in Beirut, coordinated shootings and suicide bombs in Paris, including at the Bataclan theater and the Stade de France, killed 129 people and injured hundreds more in the French capital. ISIS has also claimed responsibility for these attacks.
The original target of the Beirut attacks was a hospital, but the attackers' plan was thwarted due to heavy security there, according to officials.
"The detained include seven Syrians and two Lebanese, one of them a (would-be) suicide bomber and the other a trafficker who smuggled them across the border from Syria," Lebanese Interior Minister Nuhad Mashnuq said during a news conference on Sunday.
"The whole suicide bombing network and its supporters were arrested in the 48 hours following the explosion," Mashnuq said, adding that the arrests were "an extraordinary achievement."
The Syrians were detained in a Palestinian refugee camp in Bourj al-Barajneh, a suburb of Beirut, and in an apartment in Beirut. One of the Lebanese, the would-be suicide bomber, was arrested in the northern port city of Tripoli after his explosives failed to detonate.
Mashnuq said additional attacks in Beirut are likely, adding "when they send five suicide attackers to one place, it means…it won't be the last." Lebanon has faced a wave of bombings over the past two years, including many in Hezbollah-held areas.
The U.S. National Security Council condemned the attacks in Beirut on Thursday.