Is Elf on the Shelf Banned in Cobb County?
A judge in Cobb County, Georgia, has sent out a ruling to rid the area of the "Elf on the Shelf tyranny," which comes around every Christmas.
The ruling, released on Twitter, gives parents the opportunity to pass the "heat" onto the judge if they choose not to take part in the Elf on the Shelf tradition.
Elf on the Shelf is a book where scout elves watch out for the behavior of children, reporting to Santa so he can compile his naughty and nice lists.
It has led to a tradition where parents frantically move miniature elves around the house each day for their little ones to find. But is it really banned in Cobb County?
Is Elf on the Shelf Banned in Cobb County?
Of course, Elf on the Shelf is not banned in Cobb Country, as this judge was just having some festive fun.
Superior Court Judge Rob Leonard posted the mock ruling on Twitter as his "gift to tired parents," while also telling those who love their elf that there is no "contempt" of court for their choice to keep the elf in play.
In his court order, he joked the elves had been "banished" from the county, recalling an incident with his own children where his three children "were sent to school in tears" after an elf-related debacle.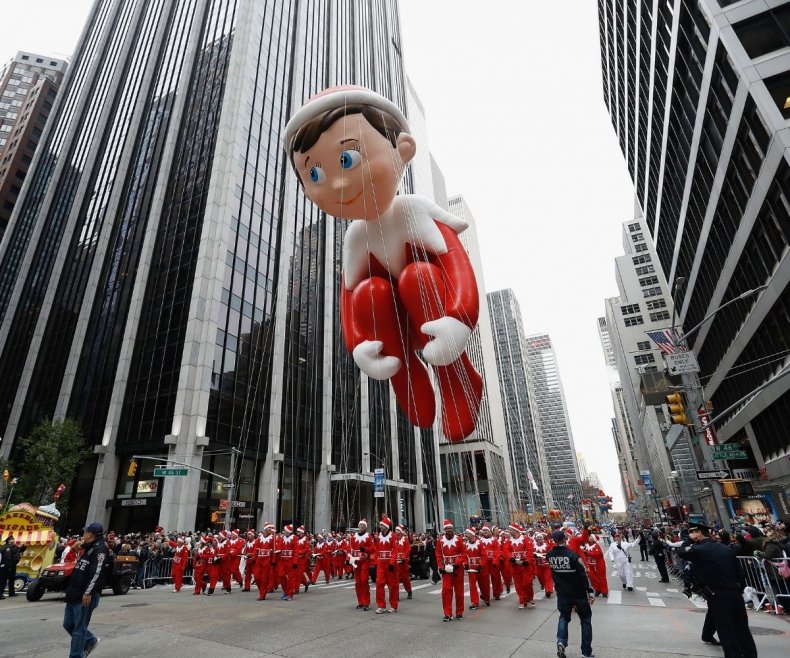 The court order reads: "The Court finds 'The Elf on the Shelf,' herinafter 'Elves' represent a distraction to school students and a risk to the emotional health and well being of Cobb's young children.
"Inexplicably, Elves sometimes move and don't move overnight. When these Elves do not move, it leaves out children of tender years in states of extreme emotional distress...
"Given the risks posed to our most vulnerable children outlined above, coupled with COVID and supply chain issues, the Court has no choice but to BANISH all Elves on Shelves from Cobb County."
He wrote alongside the comment: "Tired of living in Elf on the Shelf tyranny? Not looking forward to the Elf forgetting to move and causing your kids emotional distress? I am a public servant and will take the heat for you. My gift to tired parents.
"P.S. - If you love your elf, keep your elf. No contempts."
The judge then included his own PSA in a further comment to make sure people knew he loved the elf and was grateful for how his local Elf on the Shelf company supports local charities.
The joke received mixed reviews on Twitter, with some Cobb County residents seeming to believe this was real.
One Twitter user wrote: "This has got to be a joke! "Emotional distress" over an Elf that requires governmental intervention?
"Yet these same Cobb County parents high fiving this ruling were probably also the ones protesting masks in schools during Covid?????"
Another said: "Really, this is what our government has come to? @JudgeLeonard, do you really not have any more pressing matters to bide your time? If not, we can find a judge that will seek justice in bigger issues such as robbery, drugs, battery, etc."
Others seemed to take the comments in the way they were intended, and replied to share their support for the judge.
One user said: "Hilarious Face with tears of joy. What's even funnier is all the people legitimately upset and thinking you outlawed the creepy elf dolls for real. Rolling on the floor laughing Chill out people it was a joke."
Another added: "Thanks for the good humor and faith, Judge. My kids don't believe anymore, but still enjoy the shenanigans!"