Elie Wiesel, Nobel Peace Prize Winner and Author, Dies at 87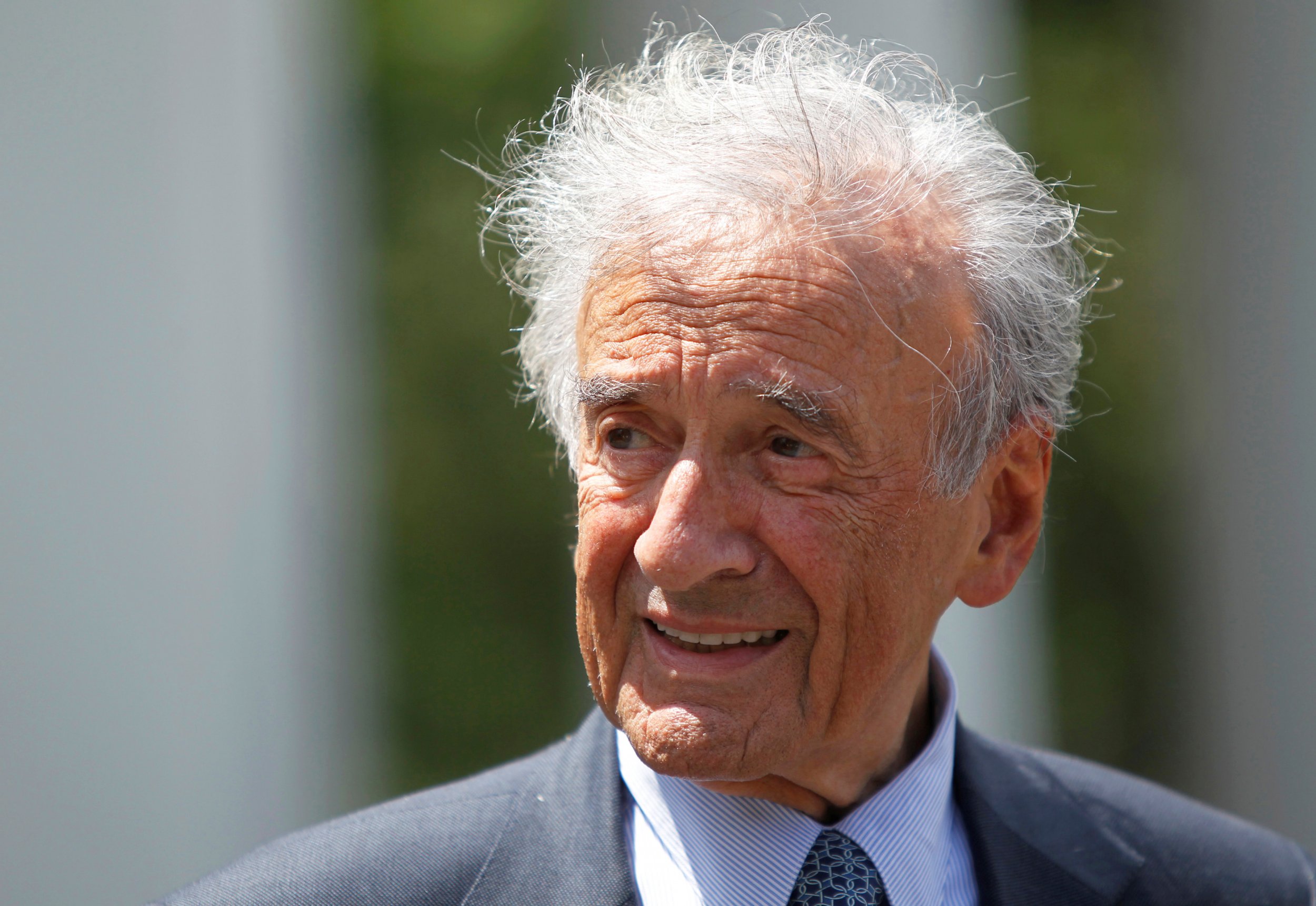 Updated | Elie Wiesel, a Holocaust survivor whose book Night became an important part of school curricula and was read by countless young people, died Saturday at 87, the Elie Wiesel Foundation for Humanity confirmed.
"He died peacefully after a long illness, surrounded by family and close friends," the foundation said in a statement, adding that the funeral will be private and that plans for a public memorial will be announced.
"My goal is to sensitize the desensitized, world leaders first among them," Wiesel told Newsweek in 2006.
Wiesel was absent from an event on May 5 hosted by the World Values Network, a Jewish and pro-Israel group, where he was honored for his contributions to the Jewish community. Event host Rabbi Shmuley Boteach said at the event that Wiesel could not attend because he was in poor health. His wife and son attended. The event coincided with the annual Holocaust Remembrance Day.
Wiesel was born in 1928 in what is now Romania. During the Holocaust, at age 15, he and his family were sent to the Auschwitz concentration camp. One of his sisters and his mother died there. He and his father were later sent to Buchenwald, another camp, where his father died. Allied troops liberated the camp in 1945, and Wiesel and two of his sisters survived.
After World War II, he moved to Paris, where he lived as a student and later worked as a journalist. He went on to write more than 60 books and become a United States citizen. He taught at Yale University, Boston University and the City University of New York. He was also involved in many humanitarian causes. He was awarded the Nobel Peace Prize in 1986.
"Do I have the right to represent the multitudes who have perished? Do I have the right to accept this great honor on their behalf? I do not," he said in his Nobel acceptance speech. "This honor belongs to all the survivors and their children and, through us to the Jewish people with whose destiny I have always identified."
His most well-known book was 1960's Night, which he had said was mostly a nonfictional memoir about his experience during the Holocaust. It was later republished as part of a trilogy with his books Dawn (1961) and The Accident, later retitled Day (1962). The Elie Wiesel Foundation for Humanity, which he and his wife founded in the 1980s, says Night has been translated into more than 30 languages. It has also been scrutinized by some history scholars for how truthful it is.
"Never shall I forget that night, the first night in the camp, which has turned my life into one long night, seven times cursed and seven times sealed," he wrote in Night. "Never shall I forget that smoke. Never shall I forget the little faces of the children, whose bodies I saw turned into wreaths of smoke beneath a silent blue sky. Never shall I forget those flames which consumed my faith forever…. Never shall I forget these things, even if I am condemned to live as long as God Himself. Never."
He was living in New York City. He is survived by his wife Marion, son Shlomo Elisha, stepdaughter Jennifer and grandchildren Elijah and Shira, his foundation said.
"My husband was a fighter," said Marion Wiesel in the foundation's statement. "He fought for the memory of the six million Jews who perished in the Holocaust, and he fought for Israel. He waged countless battles for innocent victims regardless of ethnicity or creed." She continued to say that the effort most important to him was his teaching.
"My father raised his voice to presidents and prime ministers when he felt issues on the world stage demanded action," his son said in the statement. "But those who knew him in private life had the pleasure of experiencing a gentle and devout man who was always interested in others, and whose quiet voice moved them to better themselves."
He continued, "I will hear that voice for the rest of my life, and hope and pray that I will continue to earn the unconditional love and trust he always showed me."
This article has been updated to include comments from the Elie Wiesel Foundation for Humanity and Elie Wiesel's wife and son.