Democrat Elijah Cummings: Red Hen Restaurant 'Should Have Served' Sarah Huckabee Sanders
Rep. Elijah Cummings, a Maryland Democrat, said the Red Hen restaurant should not have kicked out Trump White House Press Secretary Sarah Huckabee Sanders Friday night.
Cummings, a longtime liberal congressman from Baltimore and an ardent Trump critic, discussed the issue on CBS's "Face the Nation" Sunday morning. He said Huckabee Sanders' ejection from the restaurant is just part of the "ugly" U.S. incivility President Trump himself helped inspire.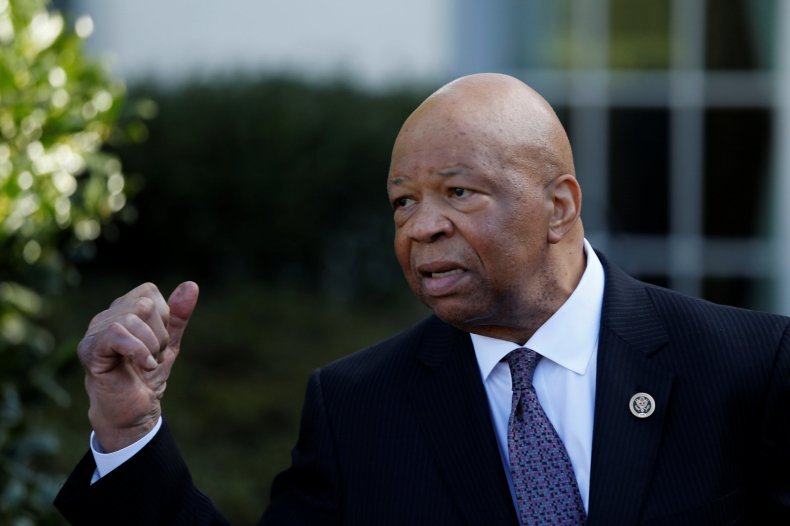 "The restaurant owner should have served her," Cummings said, referring to co-owner Stephanie Wilkinson, who has since defended her decision as one that was necessary to uphold moral standards.
"But this tone is horrible," Cummings added. "But again, I think President Trump has created this. Since he became president and even before, he has basically given people license to state things that are ugly." He said policy issues should remain the focus of national discussion instead of rhetoric, but reiterated that the White House does not follow that line of thinking.
Red Hen co-founder Wilkinson told the Washington Post how she received a call from concerned employees about Huckabee Sanders and her party being at the establishment Friday. Despite not liking "confrontation," she decided to come to the restaurant and ask her to leave on moral grounds.
"This feels like the moment in our democracy when people have to make uncomfortable actions and decisions to uphold their morals," Wilkinson said. She reportedly said the actions of Trump's White House were "inhumane and unethical."
Cummings' criticism of the Red Hen owner's decision as well as his calls for more civility were not matched by other Democratic Party figures. Democratic Coalition co-founder Scott Dworkin joined a chorus of "womp womp" jeers coming from liberal-leaning pundits. "Sarah Sanders is whining about not being served at the Red Hen restaurant, because she is a terrible person who lies for Trump and hurts this country. Yet, she fought the right for a business to not serve someone because they're gay. Cry me a river. Go eat at a kkk restaurant," Dworkin tweeted Saturday.
At last Tuesday's House Oversight Committee hearing with Justice Department Inspector General Michael Horowitz, Cummings blasted Trump and Republicans "condoning child internment camps" at the U.S. border. Before reversing his policy using an executive order, Trump argued his hands were tied on the immigration issue which he blamed on Democrats. But Cummings lashed out during the hearing saying "this was a policy invented, implemented and executed by President Donald Trump."